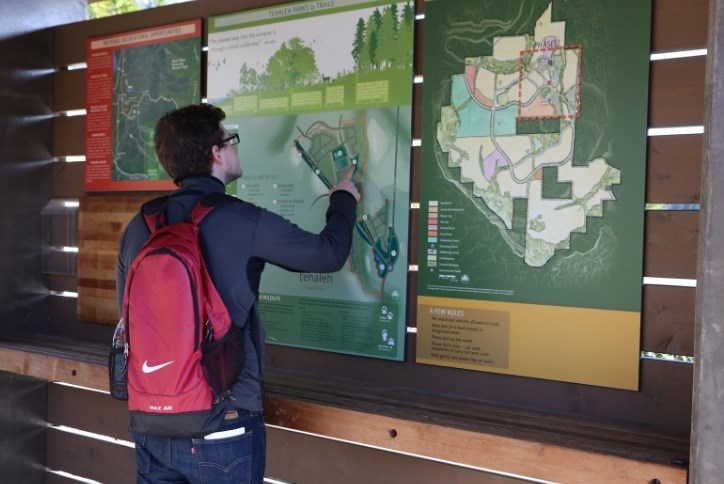 5 Tools for Touring Tehaleh
Preparation is key to any successful endeavor and at Tehaleh we're here to help! Here are five tools for touring Tehaleh that will strengthen your knowledge of our community while dazzling your clients with insider information only a true professional would know.
TIME: With over 15 model homes and a wide variety of quick-move-in homes to choose from time is an important tool while helping your clients choose their new home and location. Tehaleh.com is a great resource for you to check up-to-date information for availability and pricing before you tour the community. Our virtual tours are a great way to familiarize yourself with some of our floorplans at your convenience. Once in Tehaleh, whether it's your first stop or an interlude in your touring bonanza, be sure to stop at Caffé D'arte in The Post for a light breakfast, lunch or a snack. As you relax at The Post, your clients will experience the friendly atmosphere for themselves. It is not unusual for residents to greet first-time visitors with their own stories of finding connection and community in Tehaleh.
CAMERA: It comes as no surprise that Mt. Rainier is notably in the top 15 most photographed mountains in the United States. The view is breathtakingly beautiful from just about anywhere in Tehaleh including our 11 parks. On a clear day, you can see the Olympics as well. As you take some pictures of the community for your own social media, feel free to share them (#tehaleh) along with many residents who share the Tehaleh beauty and lifestyle.
WALKING SHOES: While we don't expect you to walk all 20 miles of our trails or visit all 11 parks in one visit, it would be fun to check out our newest challenge course trail! Its unique, creative, fun and yes – a challenge! Take the opportunity to remind your clients of the many options available to enhance or re-energize a healthy lifestyle and how a stroll in the forest is just steps away from any front door in Tehaleh. The trails and walkways are paths to connecting with friends, neighbors, parks, schools and nature.
MAPS: Obtained at The Post (our Visitor HQ) in Tehaleh, community maps are a big help since there is so much to see over 4,700 acres. Find specific model homes or parks and talk to one of our Community Representatives who are a wealth of information regarding the community and the surrounding area in a sale-free environment.
YOUR BUSINESS CARD: Bring your business card to The Post and talk to Willow Flint, our Broker Advocate, so that you will get specialized attention on issues that are important to the real estate professional. Ask about our Ambassador Program for your clients who want to visit first-hand with residents who have lived here over a year and will gladly speak to qualities in the community including schools, lifestyle, neighborhood activities or any number of things important to your client.
You can make touring Tehaleh fun with just a little preparation. Once here, Tehaleh will sell itself so you can sit back and enjoy watching your clients fall in love with their future community!
Want More Information?
Please click below to contact our team and we will be happy to answer any questions you have!
Contact Us