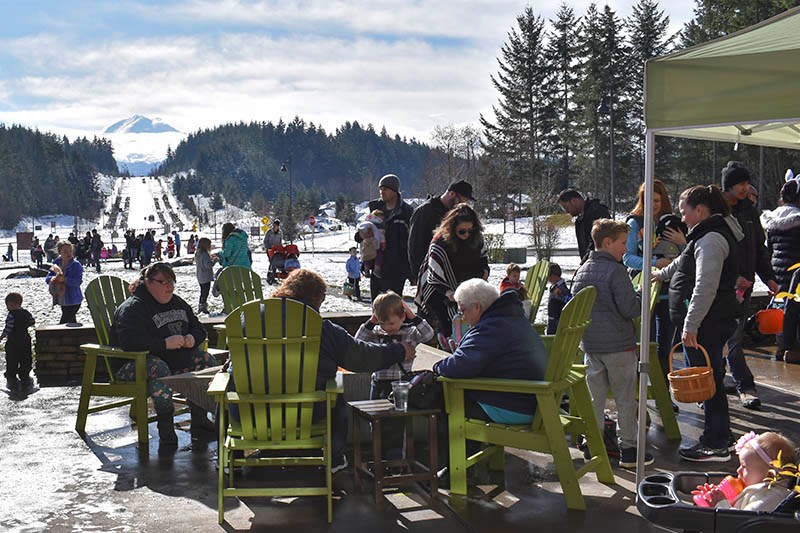 Creating Referrals At Tehaleh
With our stunning natural surroundings and thriving community, it's no surprise that Tehaleh is the number one selling single-family home community in Washington and in the top 40 best-selling communities in the nation! And our happy homeowners love telling others that Tehaleh is an amazing place to live. 
 Janelle Hizzey moved to Tehaleh in January of 2017 with her family and has this to say:
We knew from the moment we drove into Tehaleh that it was the place for our family: lovely homes, well-maintained common spaces, kids playing along the streets, residents waving as we passed. We moved from another Newland community in Eastern Washington and were fearful we'd never recreate the community we had there. But Tehaleh is more than I could have ever wished for! As a stay-at-home mom of two, our safety and happiness in our neighborhood are utmost importance to us. My husband leaves for work each day knowing we have activities to keep us occupied, friends to keep us company and beautiful natural surroundings to keep us humble. Had we settled elsewhere and then come to Tehaleh as a visitor, I can only imagine I would have been greatly disappointed in our housing decision. Tehaleh has a special place for everyone and that's what makes it truly unique. Very few of us move to this neighborhood with existing friendships. We all come here as the new person. So as we develop relationships and become established in our workout groups, PTA groups, homeschool groups and play groups, we want others to have the same welcoming experience -- so we quickly invite them to get involved. It doesn't take long to get settled and call Tehaleh "home". I can't imagine living anywhere else.  
 By showcasing Tehaleh you are giving your clients an opportunity to live in an amazing community while also laying the groundwork for future referrals. If you don't have the time to preview homes in advance ­­– no problem! Call The Post, our information HQ, to discuss different options for your clients and let us do the rest. Play the matchmaker and watch your clients fall in love with Tehaleh!
Want More Information?
Please click below to contact our team and we will be happy to answer any questions you have!
Contact Us