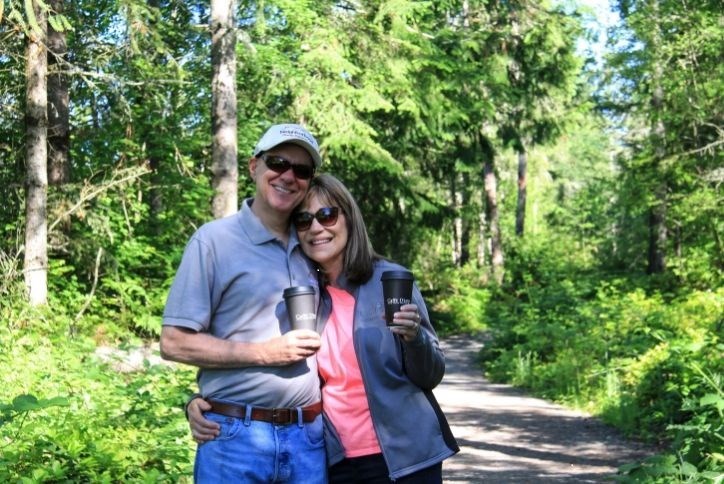 Meet the Walk-a-Latte Ambassadors
Do your clients want the real dirt on living in Tehaleh? Well, look no further than the resident volunteers who make up the Tehaleh Ambassador team. Each Ambassador offers a unique perspective and can share what drew them to the community, provide honest feedback on their builder experience, point out their favorite parks and trails and ease any worries your clients might have about making new friends. 
Meet Ambassadors John and Eileen who are proud to call Tehaleh home. Eileen remembers having to drag John to Tehaleh for the first time. She had fallen in love with the community on previous visits but they had been in the same semi-custom home for 21 years and John did not see any reason to leave. When Eileen was finally able to convince John to drive through Tehaleh the beauty and tranquility won him over and John urged Eileen to sign a purchase document that very day. The rest is history! They've been happy homeowners and an active part of the Tehaleh Ambassador program for the past five years. As Eileen says "I feel my blood pressure drop every time I start up the hill to home."
Here are just a few of the reasons they love being here:
Would your clients benefit from a conversation with John and Eileen? 
 If your clients need more personal information about life in Tehaleh, please contact Willow Flint, Marketing Coordinator and Broker Advocate for Tehaleh at (253) 205.8190. Describe the family orientation and lifestyle of your clients and Willow will set them up with the Ambassador that can relate to them.
Want More Information?
Please click below to contact our team and we will be happy to answer any questions you have!
Contact Us