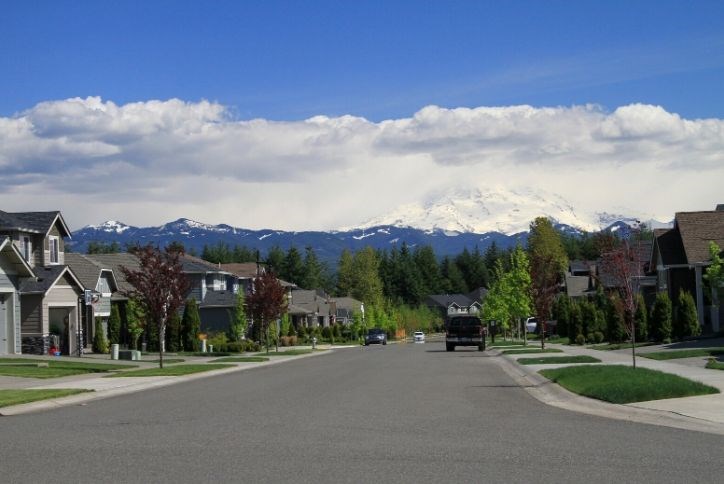 WHY TEHALEH? The Value of a Master Planned Community
Now is a great time to expand your knowledge as a Real Estate Professional.  If you have ever lived in places like California, Florida or Texas, Master Planned Communities are everywhere.  Not so much here in the state of Washington.
We are creating a series of blogs that will explain the value of a Master Planned Community (MPC). What better way to start than with an explanation of what a MPC like Tehaleh has to offer your clients.
More than a suburb, neighborhood, or even a community, a Master Planned Community is a large-scale residential area with recreational, commercial, and other amenities built-in. In other words, a MPC is one where you can live, work and play all generally within walking distance from your home. Inside a master planned community, you can usually find a multitude of neighborhoods, shopping, dining options, and of course, parks and trails. In MPCs like Tehaleh, homebuyers also benefit from a variety of builders, floorplans, and price points.
A well-executed Master Planned Community adds up to a quality of life that's bigger than the sum of its parts. Each piece – homes, amenities, even programming, shopping – enhance the other, creating a lifestyle rarely found in conventional suburbs.
As one of our Tehaleh Ambassadors wrote when asked how living in Tehaleh is helping her during this unusual time:
      Don't forget we are all connected. We all have each other. It's a very spiritual feeling. Just because we can't come together does not mean we are not together. We live in a community that has a very distinct connection. Mount Rainier. It changes every day but the beauty remains. Just because we can't come together does not mean we are not together.
In the next series of blogs, we will go over how Tehaleh can enhance your business and keep referrals coming.
Stay tuned for the next blog on: WHY TEHALEH? Thoughtful Planning
Want More Information?
Please click below to contact our team and we will be happy to answer any questions you have!
Contact Us