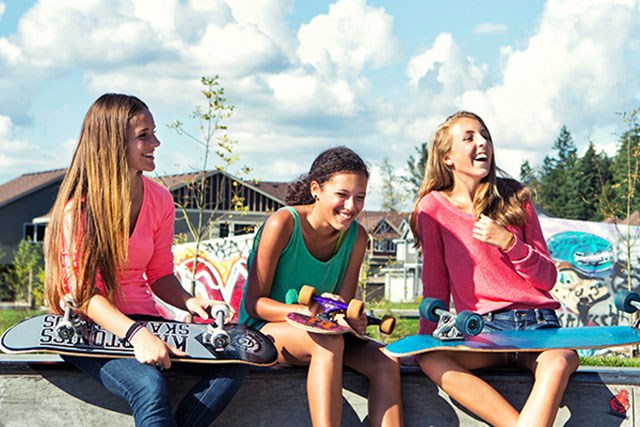 The Edge Planned to Open Spring of 2013

Perfect your kick flip at the new teen skate park, The Edge, planned to open early spring of 2013. Designed specifically for teens, the new park features a graffiti wall, half basketball court, meadow area, trails and seat walls for hanging out with friends.

The skate park was designed and installed by the multi-talented team of skateboard park designers, concrete craftsmen and professional skateboarders of Grindline Skateparks. Grindline is dedicated to producing world class, environmentally friendly skate park facilities that appeal to a wide skill set of skateboarders. Based in Seattle, Grindline has designed and built more than 100 skate parks from Washington to Japan.

The Tehaleh Community is planned to be walkable, bike-friendly, connected, and full of open space, parks, and outdoor adventure. With a total of eleven parks, there is always something for everyone to experience in Tehaleh. Ensure you sign up to receive email updates on our skate park opening and upcoming events.