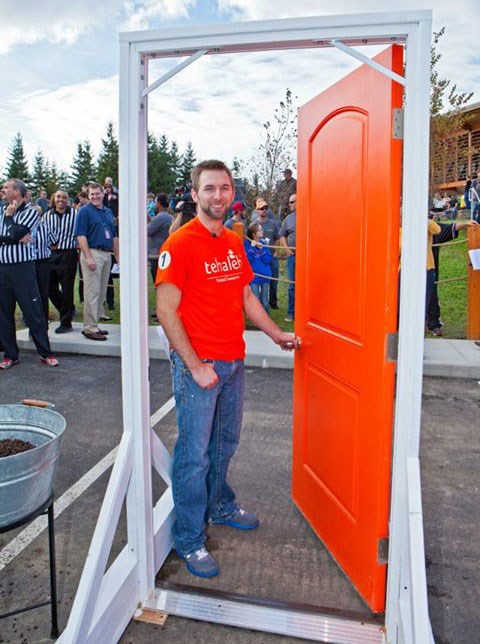 South Hill man wins home, gives keys to his mother

Jay Bradley, a 26-year-old South Hill resident, entered a contest to win a new home on a whim.
Bradley's mother, Caren, read about the contest in a newspaper.

"She jokingly asked me if I wanted to win a house, and I thought, 'What are the chances?' " Bradley said.
He decided to give it a shot, and he told his mom, "If I win a house, you can have it."

Bradley won that house Oct. 6 at the grand opening of Tehaleh, a 4,200-acre community in unincorporated Pierce County.

Scott Jones, the vice president and general manager of Newland — the company that developed Tehaleh — said the property was acquired in a 2010 foreclosure.