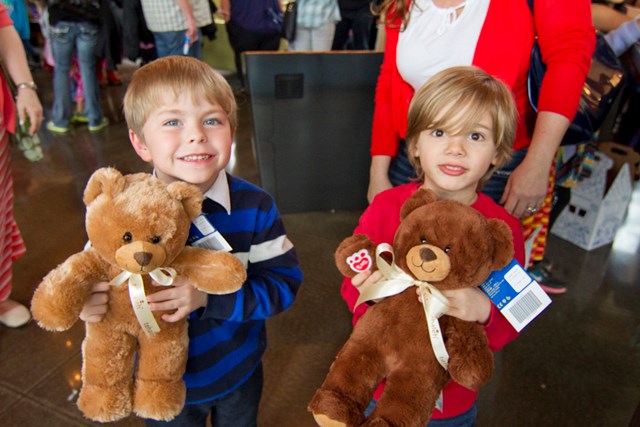 Creating memorable moments

Tehaleh's fantastic residents are what make the community great. The resident events held throughout the year allow homeowners a chance to mingle and meet their neighbors. Residents enjoy scheduled events such as the annual egg hunt with an appearance from a notorious bunny, Build-A-Bear onsite workshop, a community-wide garage sale, and resident barbecue with a talent show! Many resident events are themed with giveaways and raffle prizes from local companies such as NW Caps N Taps, Auburn Wine and Caviar Company, as well as The Ram Restaurant and Brewery. If Trilogy at Tehaleh catches your eye, their resident happy hour and special events fill up quickly. 2015 is bringing some fun new resident events such as Chalk it Up at The Post with chalk art, talk like a pirate day and the opening of a new park in May. 
Resident events aren't the only exciting get-togethers happening at Tehaleh. Don't miss Tehaleh's annual Harvest Day on September 26th. Start the day off running along Tehaleh's scenic trails in the third annual Evergreen Trail run. There are runs for every skill level including a full marathon, half marathon, 10K, 5K and 1K kids run. Blitz, Seattle Seahawk's mascot, will greet you at the finish line. Spend the rest of the day celebrating the community's third anniversary with fun activities for all ages including hot air balloon rides, horse drawn carriage rides, and children's activities. Relax and refuel from touring the 10 model homes at one of the delicious gourmet food trucks, or recharge at the beer garden while listening to great local bands.
Each month Tehaleh has exciting events you don't want to miss. Whether it's a grand opening of a new neighborhood, a new park, community wide garage sale, or an organized fun run through our trail system, don't miss a single minute of the action.
Visit the online calendar of events or check us out on Facebook for upcoming events.