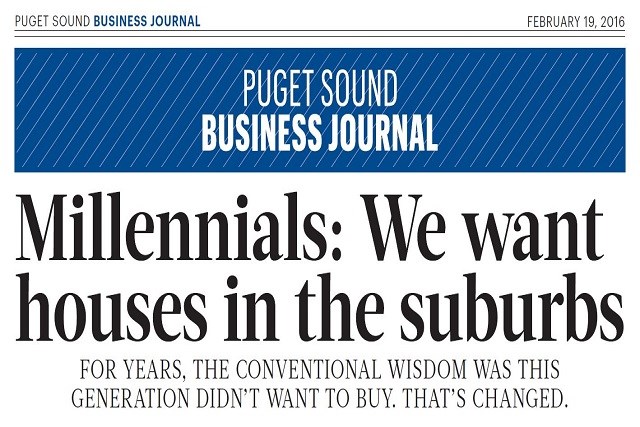 Millennials: We want houses in the suburbs
Jon Faulkenberry and his wife have done what economists have been saying millennials just don't do: They bought a big house in the suburbs to raise a family. They're not alone.
"The millennials are buying now," said Todd Bennett, president of Bellevue-based BDR Capital Partners, part of a group of companies that includes a home-building firm.
After years of anecdotal and empirical evidence that millennials don't buy homes, BDR Capital Partners is seeing an uptick in the number of homes it is selling to people between the ages of 18 and 34.
"It's happening now," Bennett said. "This isn't something that's out in the future."
Builders are scrambling to figure out what this new generation of buyers wants in a home. It's a big market. At 80 million people, millennials constitute the largest generation in American history.
Read the entire Puget Sound Business Journal article here>>>