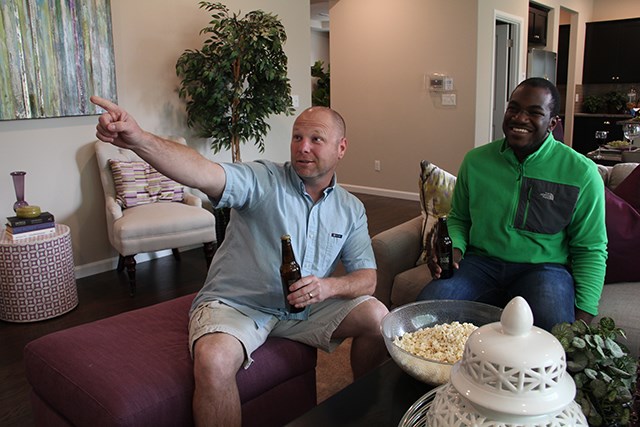 Score with These 5 Fabulous Recipes
When the Seahawks have an away game, it's time to throw a party and put out a spread. Here is a game winning roster of recipes sure to make your guests reach for more.

Mustard Soft Pretzels – The secret: put mustard seeds in the dough for an extra shot of play.
Artichoke Stuffed Mushrooms – A cheese charmer for the vegetarians (and you might convert the meat lovers too!)
 
Lineman Beans – Hearty beans are enhanced with Applewood bacon. Oh, yum!

Seahawks Rice Krispies Treats – If your dessert is wearing team colors, it tastes even better (and it's good luck for the team). Of course, this recipe can be modified to fit whatever team you're rooting for!
 
Seahawk Burger – It's a burger for the Seahawk crowd. The special ingredient? A dash of espresso in the aioli sauce