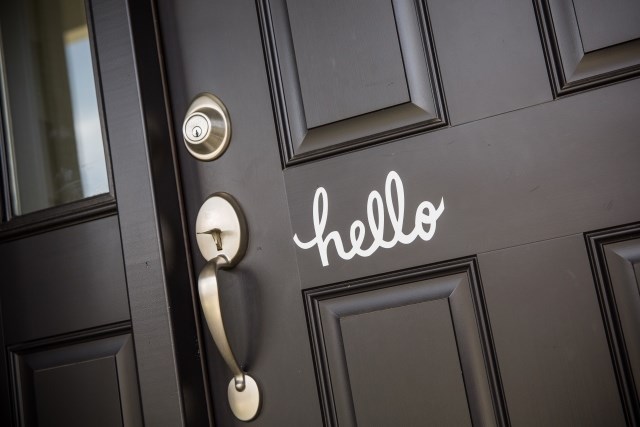 Why It Is Time to Buy
According to national experts, if you're in the market for a new home, now is the time to take a look at Tehaleh. As the Puget Sound's best-selling new home community and the largest selection of homebuilders and home plans, Tehaleh offers something for everybody. According to Ken Perlman, national real estate expert and Principal of John Burns Real Estate Consulting, buyers are flocking to Tehaleh to take advantage of the outstanding value and features in the growing community.

"We're starting to see more buyers from Seattle and from large Eastside employment concentrations because they recognize the value associated with Tehaleh, and the amenities associated with the master plan," said Perlman. "With Tehaleh, you have parks, a school, great home designs, and significant open space. All of these benefits in a market that is very affordable compared to King County."

Tours of Tehaleh homes are available this weekend, from 10am-6pm. Interested buyers can compare designs from eight renowned builders: Azure Northwest Homes, Brookstone Homes, HC Homes, Lennar, Oakridge Homes, Richmond American Homes, and Trilogy at Tehaleh.

Despite historically low interest rates, the sky-high prices of homes in the greater Seattle area have buyers paying a lot for less space, or moving out. "You have a confluence of things happening in King County right now," said Perlman, "There's a ton of job growth, a lot of tech, and Amazon's huge regional expansion." This growth is butting up against the geographic constraints of Seattle, with Puget Sound preventing further expansion to the west, and the urban growth boundary to the east. The limited availability of homes has caused a dramatic increase in new home and resale prices.

"The average price of a new home in the Seattle metro area is $609,400. That is a 13.1% increase from last year," explained Perlman. In contrast, Pierce County has a much more attainably priced market, making it an attractive option. "Homes in the Tacoma area, which includes Tehaleh, have a median value of $356,400 for resale and a value of $484,900 new." The $100,000 difference between new houses in Seattle and Tacoma is garnering the interest of many King County residents looking for more value for their dollar and Tehaleh is fulfilling this demand. "We have definitely seen an expansion of the reach of Tehaleh."

Residents enjoy taking in the community's sweeping Mt. Rainier views, exploring over 20 miles of trails, and playing at the community's 11 unique parks. The series of themed parks are a popular amenity, from a skate park loved by teens, to a dog park loved by pet owners, to a kid's park with a "dinosaur bone" dig and a zip line. In fact, 1,899 acres or 40% of the community is dedicated to open space, parks and trails.

Over the past year, more Seattle and Eastside residents have been showing interest in Tehaleh, partly in response to the promise of improved commute times due to the future planned extension of state route 167 and freeway connections to I-5 at the Port of Tacoma. "Seattle is one of the most supply-constrained markets in the country. The entitlement process is arduous, and land constraints make the city a very challenging place to develop homes, particularly on a large scale. This is what makes the open-space planning in Tehaleh so desirable," said Perlman.

Tehaleh's desirability may soon extend beyond the limits of Pierce and King Counties. John Burns Real Estate Consulting Firm's annual list of the top 50 master planned communities in the country has Tehaleh ranked at 46—making it the first Seattle area master plan to make that list. "The markets that populate our list are from a Texas, Florida, Arizona, and Nevada; areas without space constraints," said Perlman. "Which makes Tehaleh's appearance on the list even more special."

Tehaleh is owned in a joint venture between two strong companies; North America Sekisui House, LLC (NASH), the U.S. business unit and full subsidiary of Sekisui House Ltd., Japan's largest homebuilder and leading diversified developer, and Newland is the master developer of Tehaleh. Collectively, the NASH-Newland partnership owns or manages more than 30 communities across the country.