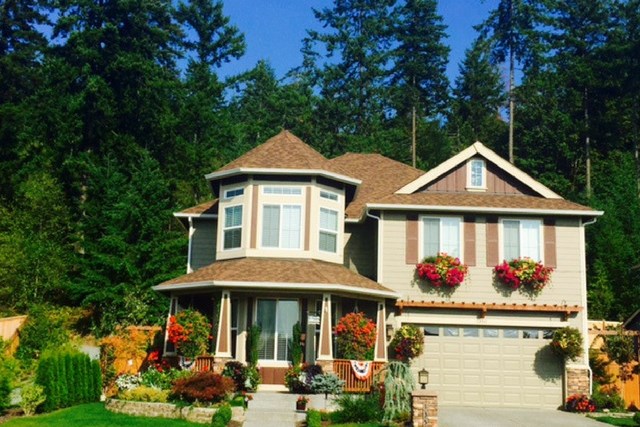 Rodney Knows Landscaping Like the Back of His Yard
Lively flowers bursting with color, seasonal flags, and holiday décor decking out the front porch – you can't miss Rodney and Valerie Baumchen's home. The creative streak behind this cheerful front yard, carries over into the backyard where Rodney has created a natural oasis.
A Boeing engineer by trade, Rodney has never worked as a professional landscaper, but has always enjoyed the process of designing and creating beautiful, interesting, and intricate yards. "I've always had that house in the neighborhood that people stop to look at," said Rodney. "It's a good feeling."
Rodney and Val moved to Tehaleh in December of 2013. They were drawn to the community's natural setting, miles of trails, and stunning vistas. "I remember driving by a Tehaleh billboard that said 'Inspired by Land, Connected to Nature,' and that really caught my attention," said Rodney. "I love hiking, backpacking, and being in nature, so I knew this would be a great place to live."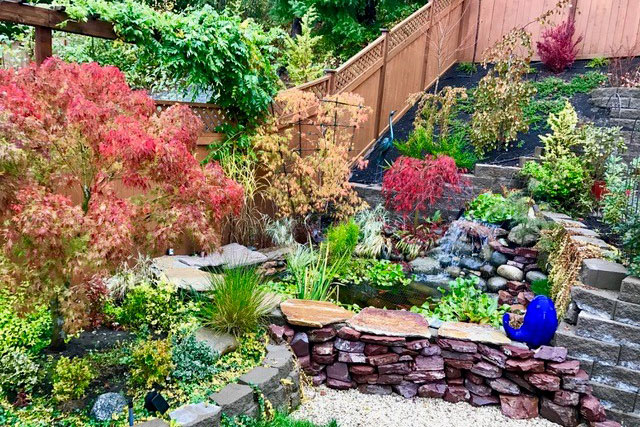 With his trusty pups by his side, Rodney designed an impressive backyard scene. Though it started as a grassy yard and steep sloping hill of bark, the yard has been transformed with a gorgeous koi pond as the centerpiece. As a personal touch, the red rocks framing the pond were collected from Rodney's visits to Montana where his son goes to school. Adjacent to the pond, a 100-gallon bubbling fountain attracts a variety of birds such as robins, blue jays, hummingbirds, and even red tail hawks. "Occasionally, you'll see an eagle swoop by overhead. Nature is everywhere!" said Rodney.
To maximize the sloping hill, Rodney built a fire pit and seating area into the patio's retaining wall —perfect for enjoying the outdoors year-round. Completing the backyard scenery are a charming birdhouse and hundreds of flowers that Rodney has expertly planted around the perimeters. "We have the four seasons here, so I have learned how to get the plants ready to bloom at the right times," said Rodney. "Dahlias in the summer. Tulips in the spring. The most important part is to have color year-round."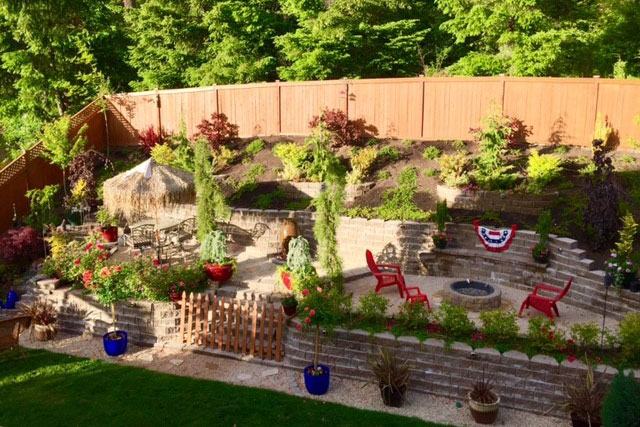 Reflecting on the past four years in Tehaleh, Rodney said, "The other day, we took a seven mile walk through the trails and stopped by The Post afterwards to get coffee at Caffé D'arte. We don't even like going anywhere on our days off! If we have to go and get groceries, I say, 'Oh, man—we have to leave?' We just love it here!"
To find your slice of paradise, check out our Homefinder today!
Save