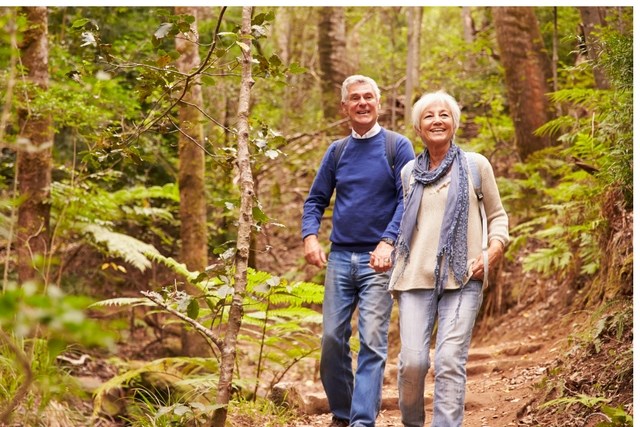 Exercise Your Brain
Tehaleh resident Bill Ready will tell you in few words how his life improved dramatically this
year. Bill said, "Old dog learns to meditate... barks less... sleeps better... wife happy!"
Bill was one of over fifty residents from the Tehaleh community who participated in a
pioneering pilot program from Neurozone. Using neuroscience, the program introduced
unique activities to improve residents' brain/body systems and overall wellbeing. By
scrutinizing published and peer-reviewed research, Neurozone recommends movements,
exercises, nutrition, meditation and more to nourish the mind, body, and spirit - and
rewards participants with better sleep, more joy, and a strong mind and body.
Early reactions were overwhelmingly positive. Resident Sarah Todd remarked, "I greatly
appreciate the opportunity to access the latest information and how we can keep our brains
healthy and active for as long as we can."
First off, participants completed an assessment that gauged how well they manage their
exercise, nutrition, meditation, and more. Their answers were then evaluated based on
Neurozone research that shows clear evidence that certain activities and behaviors either
help or harm the brain and body.
With results in-hand, the participants were given opportunities to incorporate activities
and behavior changes to help optimize their brain and body for healthy living. To help them
integrate the recommendations into their daily lives, the residents also received weekly
personal and group coaching. Resident Jami Morton reflected on her results, "Knowing the
tools for how we can maintain optimal brain health has been amazing. My husband and I have
already implemented the tools for nutrition, exercise, and meditation into our lives."
In the future, Tehaleh Pass and North Forest Park will transform into an enhanced "Neurozone
Trail" with a range of activities including signs that share tips on stretching techniques, ways
to utilize the trail to maximize cardio, and movements that help improve strength, mobility, and
health in natural movements. The paths' elements will capitalize on the forest landscape and
may include:
     •Stairs, slopes, and natural elements to duck under or step over, such as a fallen tree.
     •Tree stumps at varying heights will encourage users to hop from one to another.
     •A plank, hovering above the ground, will test and sharpen balance.
     •A textured barefoot station, paths that widen and narrow, and reminders to listen to
       the sounds of the forest - all trigger the senses.
According to Neurozone's founder, neurologist Dr. Etienne van der Walt, making these
body/brain connections is proven to enhance lives. While moving in these new ways, residents
and visitors can enjoy a unique experience every time they hit the trails - keeping their brains
sharp while keeping fit and enjoying the natural, outdoor lifestyle in Tehaleh.
Visit our staff in The Post to learn more.