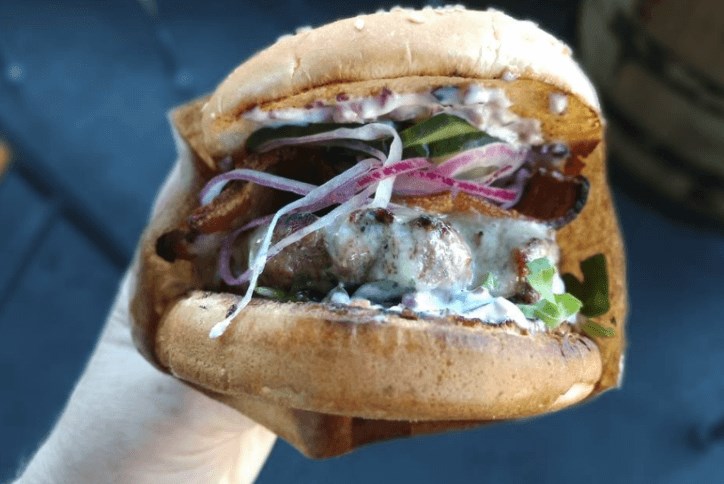 The Best Burger in Town is at Tehaleh!
Cory LaFranchi, a street food visionary and culinary school grad, has recently turned his entrepreneurial dreams into reality by starting, Street Eats Mobile Eatery, a food truck focused on seasonal, hand-held yumminess. The menu is chef-driven with locally-sourced products, unusual flavor pairings and ingredients a bit more thoughtful than typical food trucks. Currently, juicy burgers are the star of the show.

Together with his wife Ashley, LaFranchi saved money by hosting pop-up dinners for years before taking the plunge and buying a food truck. "We worked hard for three years to do it. We got our truck, and it was a nightmare. It was the worst thing that could happen," LaFranchi told The News Tribune, referring to the constant mechanical problems the truck faced. As always, the Tehaleh community pulled together and with the help of friends and neighbors, the truck was up and running and fully licensed this September.

In just the few months that they've been open, Street Eats Mobile Eatery has been found at various Tehaleh events, Dillanos Coffee in Sumner and Off Camber Brewing in Puyallup. Itching to try a bite of these tasty burgers? Check out Street Eats Mobile Eatery's daily schedule here.
Click here to read the full article.