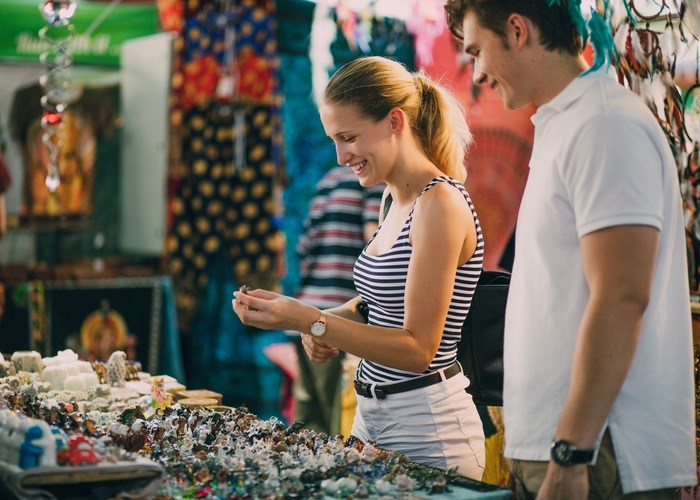 5 Tips for Decorating with Souvenirs
Souvenirs are an excellent way to personalize your home and showcase your experiences but we've all had that moment after a trip wondering what to do with the ticket stubs, room keys, and other souvenirs that turn up for weeks after your return. It seems like a shame to toss all those memories away, but hanging on to them can also make your home feel cluttered. Here are five unique ways to display your treasured, travel mementos.
1. Glass Memory Jars
Turn simple glass mason jars into little time capsules sprinkled throughout your home or grouped together on a shelf. Simply find a decent-sized clear jar (you probably have a bunch of these lying around your house and if not, the dollar store has plenty). Then, fill up your jar with small souvenirs and a photo to create your own vacation world in a jar. Gather a bit of sand from the beach you're visiting and a few seashells or scoop up some of the beautiful red clay from the desert and add in a few crystals. Display these memory jars on your mantel and treat it as a living arrangement — continue to update or rearrange items as you see fit. The great thing about it is that you can always add to them or rearrange their contents.
2. Make a Memory Box
Choose a few wooden boxes (that you can find at any craft store) and paint them in colors to match your décor then stencil the names of the cities you've visited. Not only are the boxes pretty, but they'll also keep your souvenirs organized, which means you'll be able to relive a particular trip's memories with ease when you take out a box to explore its contents. Everyone will have a good time sifting through the box and recalling favorite memories.
3. Music, Take me Away!
How many times have a specific song reminded you of a destination? Or a scent? Sounds and scents have the power to unlock profound memories of the past. One of the simplest things you can do is keep a playlist of each of your trips to play when you desire to revisit the location.
4. Local Flavor
You might not think of spices as souvenirs, but what better way to bring home the flavors (and smells) of your journeys? You may never have considered spices decorative before, but wandering local bazaars with their thousands of colorful lanterns sparkling overhead and store after store displaying sculptural pyramids made from spices can be such a memorable experience you may change your perspective and decide an array of colorful spices are the perfect pieces of memorabilia.
5. Tile Style
If you're feeling overwhelmed at having souvenirs that are purely decorative, look for pieces that work double duty. Scour flea markets or pottery stalls and pick out a few pieces of hand-painted tile. When you get home, glue some felt onto the backside and voila! Colorful and useful coasters that are sure to be conversation starters.