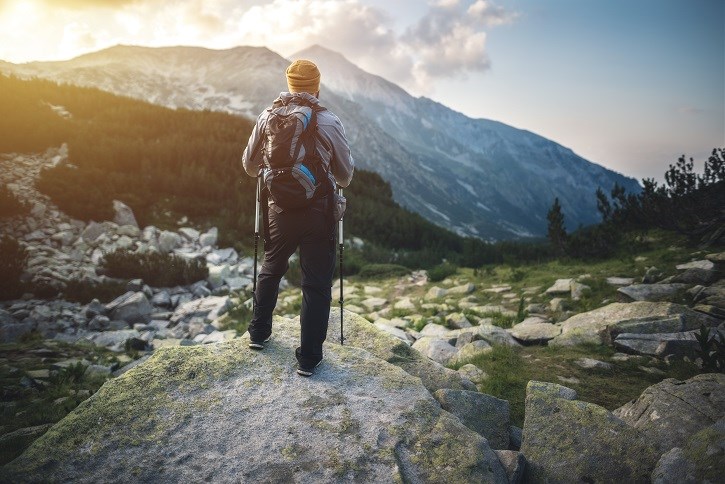 Join Us in the Olympics
On a clear day in Big Sky Park, we can stare out in wonder at Mt. Rainier to the southeast and the Olympic Mountain range to the northwest. Many locals are familiar with the numerous activities on Rainier, just a short trip away from Tehaleh, but what about the Olympics? Take some time this spring to explore adventure on our other fun-filled mountain range.
Play in the snow or sea:  Head on up to Hurricane Ridge through the end of March for a day of snowshoeing, cross-country and downhill skiing, snowboarding, and tubing. Or head over to the Pacific coast for some amazing storm watching, and feel the exhilaration of nature's force as the wind, rain, and tides combine to create massive swells that crash against the shore. Or for a mellow early-spring trip, head on over during low-tide for a walk along the sandy, snow-free beaches.
Day hikes: The rainforests are lush this time of year, with spring being the wet season inside these delicate and mesmerizing ecosystems, so be sure to peruse the trails through the Hoh and Quinault rainforests. As in Tehaleh, the most common trees are the Douglas fir, Cedar, and Western Hemlock – though you can see giant old growths, some the largest in the world, in these forests. The Olympic Mountain range has endless hiking trails to suit every age and ability. From temperate rainforests to lowland forests, mountain summits to the coastline, there are miles of trails to explore and enjoy.
Overnight trips: For those of you looking to spend a bit more time on the mountain, consider camping at one of the Olympics' 16 campgrounds or embarking on an overnight backpacking wilderness trip for an unforgettable experience. Before heading to the mountains, though, be sure to check the current conditions and weather to ensure both accessibility to the destination and your own personal safety.
Photography: Regardless of how you spend your time in the Olympic mountains, you're sure to have an inspiring, fun, and photo-worthy experience (browse photos from the park's collection here). Whether you're an amateur photographer or a professional behind the lens, be sure to bring a camera to capture the beauty and preserve the memory of epic scenery.
Before You Go: Be sure to come prepared with lots of layers of clothing, water and snacks, rain gear, and comfy, reliable shoes. Head up to the Visitor Center for a map of the trails and some helpful guidance from a friendly attendant. 
Given the expanse of this natural, much-loved playground, you're bound to find something in the Olympic Mountain range to "peak" your interest. So, pack up your bags, grab your skis, widen your lens, and get ready for a season of fun! Give the trees a hug for us and tell them Tehaleh sent you.