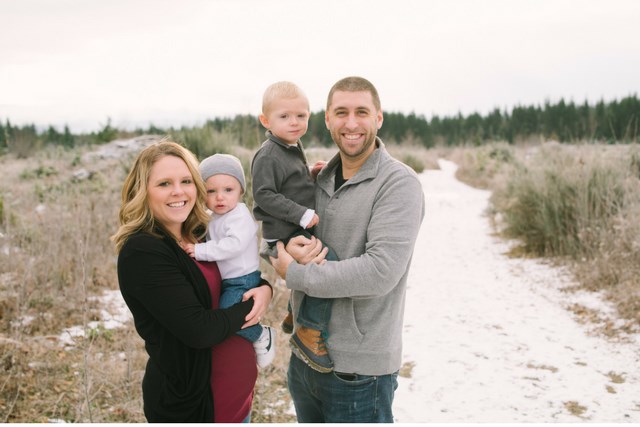 Real Estate Professionals Live and Love Tehaleh
Childhood memories of riding bikes and playing outside until dark have inspired three local real estate brokers to put down roots in Tehaleh. We asked these three professionals – who know the local market inside and out – what made Tehaleh the top choice for their own families?

Liz Johnson, owner of "Liz Keeps it Real Estate," fell in love with Tehaleh in 2014, and decided she wanted to raise her young son here. An Army veteran and former sheriff's deputy, Liz loves keeping up with a regular outdoor fitness routine on Tehaleh's 20+ miles of trails. She enjoys living on the greenbelt, spending time at Sticks 'n' Stones Park, and the sense of community that Tehaleh fosters. During a winter snowstorm, she and her neighbors helped each other shovel snow from their driveways and sidewalks.

Liz says, "What I love about living here is that my son can just go play outside – we don't have to arrange playdates, he has playmates!" Her 8-year-old son attends Donald Eismann Elementary where he has made many of his friends. Liz has been living in the area for over 20 years, but was drawn to the outdoor lifestyle of Tehaleh and the fact that it is more than just a neighborhood, it's a community.

Liz's colleague Lesley Miller, also a Tehaleh resident, was recently honored by Newland for selling the most homes in Tehaleh in 2016. Lesley and her husband purchased their Tehaleh home sight unseen because they were relocating on a short timeline. They selected Tehaleh for the schools, incredible views of Mount Rainier and beautiful homes. "With the various parks and activities, the community offered something for each of my kids – ages 4, 14 and 17," Lesley says. "When I show someone a home in the area, it's interactive. They see parents walking their kids to school, people outside on the trails or getting coffee, kids playing in the parks. I don't have to do much more to sell them on it!"

Another broker-turned-resident, Mike Renard from Welcome Home Northwest, caught the Tehaleh bug when he sold a home to his parents in the Trilogy at Tehaleh® 55+ community back in 2014. Loving the community, Mike and his wife dreamed of selling their home and moving to Tehaleh. Once the timing was right, they toured a home and immediately decided, "This is it!"

Mike's enthusiasm for his new home is contagious. He describes Tehaleh as a community that taps into people's nostalgia for "the good old days." He says, "It's a place where kids can ride zip lines, play in the grass, have movie nights, and attend an incredible elementary school." Mike and his wife have two young sons, ages 1 and 3. The family loves to walk the trails to The Post to grab coffee and spend time with their neighbors. Mike says, "During a snowstorm, the neighbors on our street decided to have a block party and grill hamburgers and hot dogs!"

"It's this type of community atmosphere that is so appealing. Not only is Tehaleh a great investment, but it's a great story to build with your family."

Ready to snap up your home in Tehaleh? Check out our Homefinder today!
Want More Information?
Please click below to contact our team and we will be happy to answer any questions you have!
Contact Us