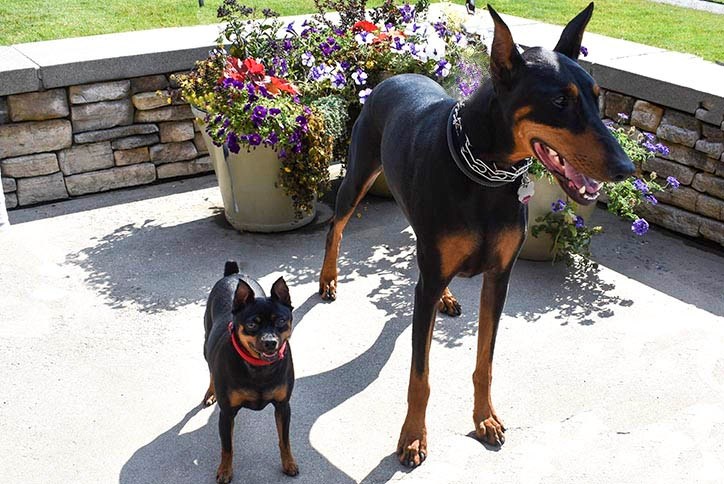 Love Your Pet Day in Tehaleh
Do you have clients for whom pets are family? Judging by their wardrobes, is pet hair their favorite color? If your answer is yes, Tehaleh is the perfect place for your clients and their furry friends to live and play! February 20th may be National Pet Day but in Tehaleh we honor pets everyday by providing a friendly environment for pets who love living here as much as their humans.
Finding a home where an animal can thrive along with their "fur-ever" family is easy at Tehaleh. While touring the community your clients may notice the comfortable kitties lounging on window ledges as you are pointing out the wide range of home options available to them. Once your clients see the trails filled with residents walking their dogs or out playing fetch and dogs happily frolicking together, they will instantly feel comfortable and drawn to our pet friendly community.
Encourage your clients to experience Hounds Hollow, our off-leash dog park; complete with an agility course, open grassy field, and pooch-friendly trails. Afterward, have them bring their four-legged friend to our dog-friendly Visitor HQ,The Post for a pup cup and inviting atmosphere.
Bark up the right tree - Tehaleh has something for everyone!
Want More Information?
Please click below to contact our team and we will be happy to answer any questions you have!
Contact Us