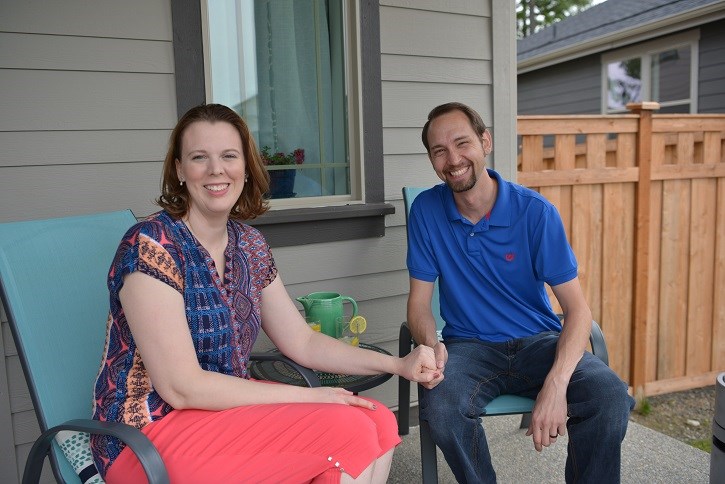 Tehaleh Makes Relocating Easy
Being a broker for relocation clients is like being an ambassador for the Pacific Northwest – you need a passion for the area and an understanding of the stresses involved when a family decides to move, roots and all, to a new location. Chances are, your clients don't know the area very well so you need to be the community expert and someone they can trust to know what kind of home they can find with their budget.
According to Johnna Funk, a relocation specialist with Coldwell Banker Bain in Puyallup, master-planned communities such as Tehaleh are a great place to show your clients. "Tehaleh has established builders and curb appeal that you can see. If the house hasn't been started you can take pictures of the other homes the builder has built in the community and get a feel for their quality and the neighborhood appeal." You can do as Johnna does and take your clients on a Skype tour of Tehaleh or take interior/exterior pictures for your clients while also encouraging them to check out tehaleh.com for information on our many builders, over 30 miles of trails and 13 parks. 
"The timing when purchasing a new construction for a relocation client is usually compatible," according to Johnna. "Not only does it give your clients time to sell their previous home if they need to, it allows them the opportunity to choose amenities that go into their new home and comes with a builder warranty."
Growing up in a military family and having two sons that served, Johnna is very empathetic to her military clients and appreciates the fact that Tehaleh has a variety of quick-move-in homes available in a variety of price ranges that can often meet their needs. Schools are often a huge factor for her clients and Johnna always advises her buyers to thoroughly investigate the schools in their communities of interest. Tehaleh has two elementary schools in the community, Donald Eismann and the new Tehaleh Heights – both serving students with STEM in mind in the award-winning Sumner-Bonney Lake School District. 
Pets are another important factor for relocation clients. Johnna said "I love the fact that Tehaleh has an off-leash dog park and pet-friendly access to so many gathering places in the community.
Tehaleh's Ambassador Program is another tool to help your clients feel comfortable with their decision. A confirming nudge from a homeowner who lives in Tehaleh and understands the kinship of the community can go a long way in helping your clients feel comfortable with choosing their new home. Give the gift of the Tehaleh experience to your relocation clients. Chances are good you will become their favorite broker ever!
Call The Post at 253.205.8190 and ask for Willow Flint, your Broker Advocate at Tehaleh, for information on how to connect your clients with an ambassador.
Want More Information?
Please click below to contact our team and we will be happy to answer any questions you have!
Contact Us