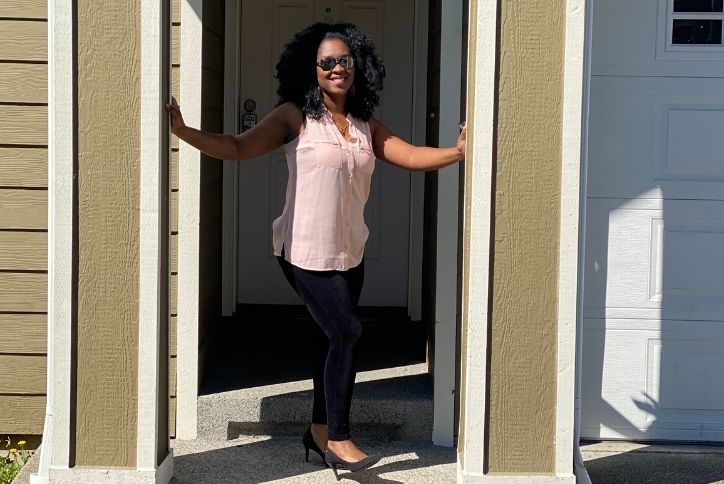 Always Winning in Tehaleh
A global pandemic, yes. Buying a new home looking a bit different, yes. The Tehaleh drawing for $500- to any agent who has sold in Tehaleh during the first quarter of the year, absolutely!
Congratulations to Chandra Goodwin of Coldwell Banker Danforth in Federal Way. She was the surprised and delighted Tehaleh winner of the first RE quarterly drawing in 2020. The eight-year real estate veteran and busy mother of four was thrilled to get the phone call that she had just won a Visa gift card for $500. Chandra said, "Real Estate might feel uncertain, but the bills to keep your license keep accruing."
Chandra's favorite part of being a real estate professional is working with buyers.  She lives for the moments her clients walk through their dream house and have that "aha moment."  Those are the moments that keep her passionate about real estate.
Chandra's first time visiting Tehaleh was when she brought her current buyers to look at new homes. She had been working with this couple for years, encouraging them and helping them find a way to purchase their first home. When they were ready, she brought them to Tehaleh, and it was love at first sight. Not only for her clients but also for Chandra. She thought it was so beautiful she brought her husband to Tehaleh the very next day.
When asked how the pandemic is affecting her business, she said,  "People still need homes, water, food, shelter, and air. It might feel uncertain, but buying a home will always be essential." Chandra would like to encourage the potential homebuyer and fellow community to support each other by being patient and understanding. Things are going to get better, we need to stay connected, and self reflect. Think of something to do to help each other.
Want More Information?
Please click below to contact our team and we will be happy to answer any questions you have!
Contact Us