Events
July 15, 2022
Karaoke and Open Mic Night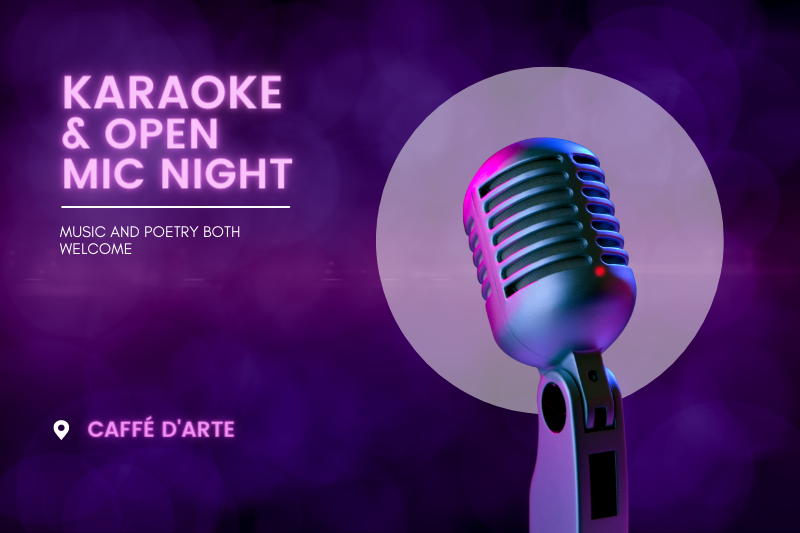 Come stretch your vocal cords, strum your guitar, speak your truth, and enjoy a rich evening of creativity, relaxation, COFFEE, and talent. Music and Poetry both welcome! (5 minute time limit per composition.)
Haven't written your own song? Never fear! That's what karaoke is for! Our host, Wayne with Kamikaze Karaoke, has over 20,000 songs to choose from!
This first evening of karaoke and open mic is for rekindling the fun and showcasing community talent. For this particular event, participants on the stage must be at least 15 years old or accompanied by an adult.
Sign-ups will be available starting at 5:30pm outside on the patio. We will keep filling spots, as available, throughout the evening. Bring chairs and blankets for seating on the lawn. Caffé D'arte will be open and serving!  All spectators, supporters, café-lovers, and fun-finders welcome!!