Events
June 09-11, 2023
Tehaleh Community Yard Sale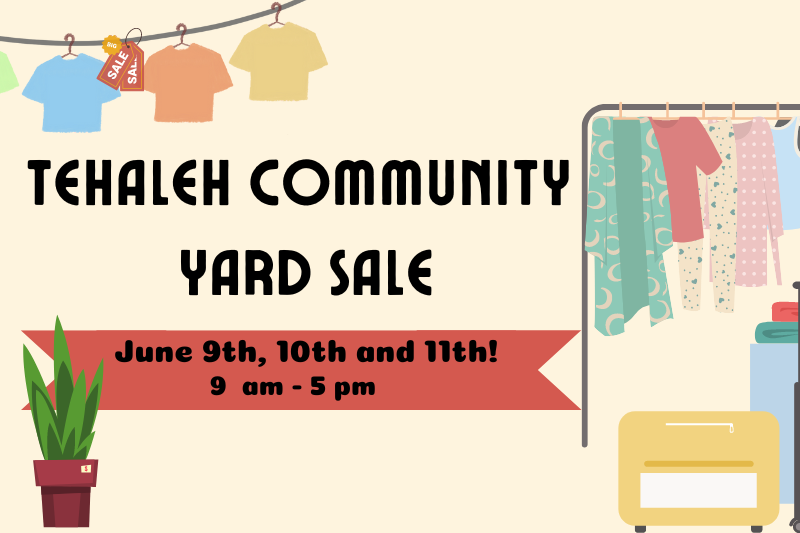 Tehaleh's Community Yard Sale is this weekend, June 9th, 10th, and 11th! The HOA has posted signs around town, at intersections and in neighborhoods. They also advertised and shared info on social media-- but feel free to spread the word!
As many have inquired, there are no sign-ups needed for this event; there are also no maps being provided or shared socially by the HOA. The Community Yard Sale is advertised generally for all Tehaleh neighborhoods. If you choose to participate, you will set the times and days that you want. As a general suggestion we have mentioned 9am-5pm might be a good daily time frame.
Feel free to put up signs of your own at the end of your street or driveway to advertise. We kindly ask that you take them down at the end of the event, or when you choose to stop participating.
**Due to shortages The Bonney Lake Goodwill was unable to provide us with donation trucks at this time.