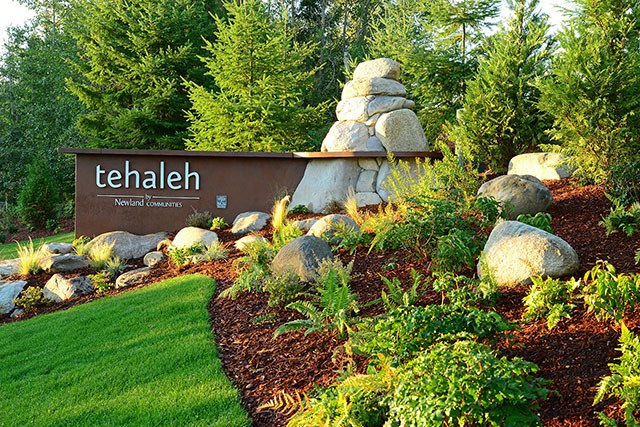 Tehaleh Rated Bestselling New-home Community in Puget Sound
Our residents love our community and it shows. Tehaleh has been recognized by New Home Trends as the bestselling new-home community in the Puget Sound region for a multitude of reasons. The combination of beautiful homes built by highly respected builders, trails, parks, and the comprehensive design of the community including The Post, the community information center featuring hand crafted Italian coffee from Caffé D'arte, are giving Tehaleh the leading edge. Buyers who want to move to our best-selling community right away are finding a unique opportunity in the wide selection of move-in ready homes at Tehaleh.

"With our move-in ready homes, not only do you get all the beauty and quality of a brand new home—you get it right away, and, you get to enjoy the parks, the miles of beautiful trails, and the great design that make this one of the area's most-loved communities," said Scott Jones, Vice President and General Manager for Newland. "It's the best of all worlds."

Tehaleh's move-in ready homes tailor to your families' lifestyle featuring popular floor plans, in a community they love. Whether it's a large kitchen island for making memorable family dinners, or snuggling around a warm fire on your back porch, you always have nature and trails conveniently outside your back door. We hope to see you soon to experience our unique community nestled among the pines.
Which home will you choose? Find it here >
Want More Information?
Please click below to contact our team and we will be happy to answer any questions you have!
Contact Us
Categories