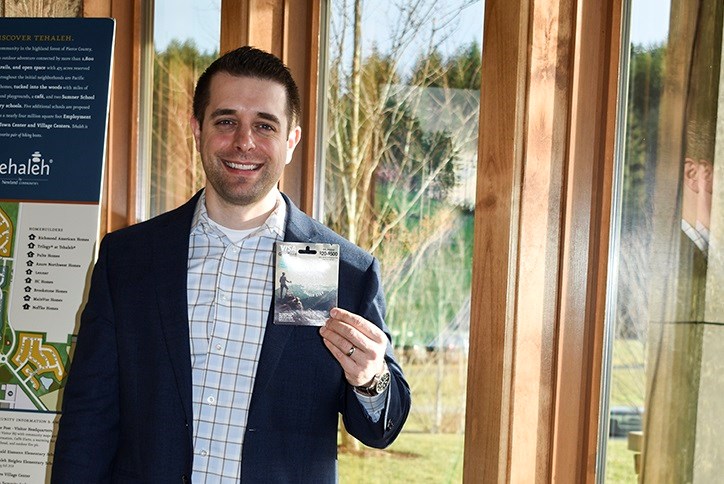 Eastside Broker Wins $500
Congratulations to Mike Pavone with Windermere East in Bellevue for winning the Tehaleh 4th quarter $500 Visa gift card.
As a thank you to real estate professionals showcasing Tehaleh we automatically enter your names in our quarterly drawing every time you sell a home in our community. The more sales in a quarter the more entries you have in the drawing. Mike was thrilled to get the call from our marketing department telling him he was the winner!
Mike has been selling real estate since March of 2007 but most of his sales take place in the Eastside. When one of his Bellevue buyers turned their attention south to Tehaleh, Mike did a cost comparison of the Bellevue home they were considering and found the same builder and model in Tehaleh for a large savings. Mike said, "My clients checked it out and fell in love with their future community, joking that this is their million-dollar commute." When Mike visited Tehaleh, he understood why they loved it. "Tehaleh is going to be a great destination and I will be happy to keep it in mind for future clients."
For Mike, winning comes at a great time in his life. He is now a proud father of a five-month-old baby and in the middle of a home remodel. "An extra $500 is going to come in handy!" 
Want More Information?
Please click below to contact our team and we will be happy to answer any questions you have!
Contact Us
Categories