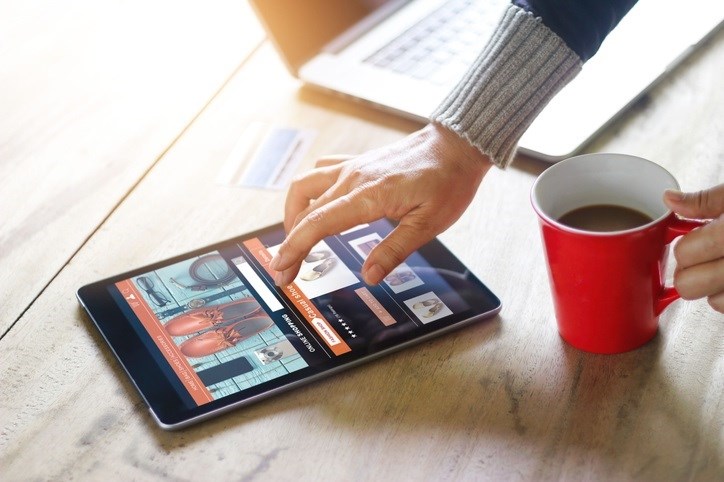 How to Throw a Virtual Yard Sale
You know what they say… "one man's treasure is another's, well, old tennis racket." And when better to avail oneself of their less-than-loved treasures than a new year or a during a big move? Luckily, there's a huge market for second-hand items online. From iPhones to espadrilles, there's a digital marketplace ideal for all your gently-used stuff. Here are a few of our favorites.

1. Poshmark.com
For all your luxury clothing items, Poshmark is the solution. There's a huge market for purchasing previously owned designer goods, and this is the perfect place to sell those gorgeous cocktail dresses, timeless handbags, and posh pumps.
2. Chairish
There's finally an elegant platform for consigning your expensive vintage and previously-loved furniture and décor. It's beautifully designed and easy to navigate. Abstract oil paintings, Swedish armchairs, hand-painted French desks, and intricate Persian rugs are all sold here.
3. Mercari
The sky's the limit here as almost anything and everything can be sold! The interface is gorgeous and offers a beautiful and bright display. Items are organized in categories for easy finding and quick sales. Mercari makes it easy to sell whatever you've got. Old books and boots, baby clothes, printers, belts--you name it. Forget sales fees and store commissions. Just take a picture of your stuff, price, and list. It's that easy!
4. Shpock
Shpock is a lot like Craigslist focusing almost entirely on neighbors patronizing neighbors. It's designed to take the shipping and handling out of the equation by focusing on local sales. Those hard to ship items like bikes, couches, and tvs are great for Shpock. You can even sell your car here! Take some photos, list the features, and say so long to that '94 Nissan Sentra.

Ready to simplify your lifestyle and make nature a part of your every day? Tehaleh not only offers a modern lifestyle in the forest but we're also conveniently located to the world-class culture offered in Tacoma. Stop by our Visitor Headquarters to learn more!
Want More Information?
Please click below to contact our team and we will be happy to answer any questions you have!
Contact Us
Categories