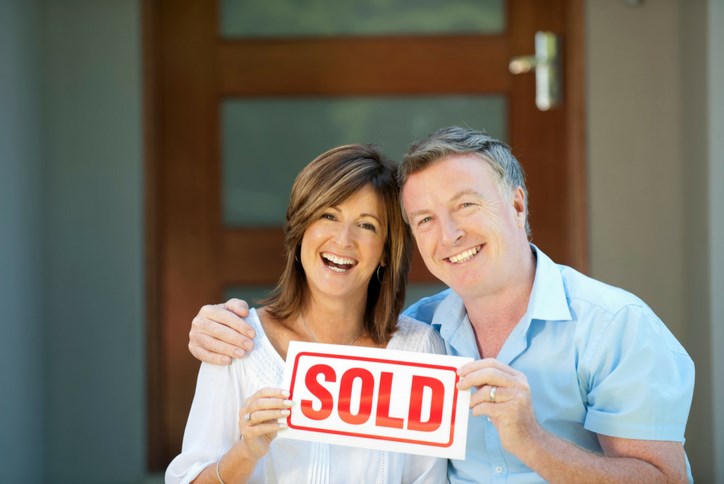 5 WAYS TO SELL YOUR HOME FASTER
Moving is exciting, but it's also work. Here are 5 tips from HGTV.com to make your transition a happy one.
1. Set the Price Right
The number one tip seems obvious, but so many sellers try to cheat the logic. Simply price out what your home is worth, then shave a small percentage off the price. You'll be stampeded by buyers with multiple bids — even in the worst markets — and they'll bid up the price over what it's worth. It takes real courage and most sellers just don't want to risk it, but it's the single best strategy to sell a home in today's market.
2. Clean Out Your Closets!
Storage is something every buyer is looking for and can never have enough of. Take half the stuff out of your closets then neatly organize what's left in there. Buyers will snoop, so be sure to keep all your closets and cabinets clean and tidy.
3. Don't Upgrade Everything
Quick fixes before selling always pay off. Mammoth makeovers, not so much. You probably won't get your money back if you do a huge improvement project before you put your house on the market. Instead, do updates that will pay off and get you top dollar. Get a new fresh coat of paint on the walls. Clean the curtains or go buy some inexpensive new ones. Replace door handles, cabinet hardware, make sure closet doors are on track, fix leaky faucets and clean the grout.
4. Lighten Up!
Maximize the light in your home. After location, good light is the one thing that every buyer cites that they want in a home. Take down the drapes, clean the windows, change the lampshades, increase the wattage of your light bulbs and cut the bushes outside to let in sunshine. Do what you have to do make your house bright and cheery – it will make it more sellable.
5. Finally, Show Your Home When the Time is Ripe.
The more flexible you are about visits, the more people will be able to see your home. Be ready for prospective visitors early in the morning, at night and on weekends, with little notice. Also, leave when the house is shown so would-be buyers can feel free to move about without feeling like intruders and discuss the home's pros and cons honestly.
Want More Information?
Please click below to contact our team and we will be happy to answer any questions you have!
Contact Us
Categories