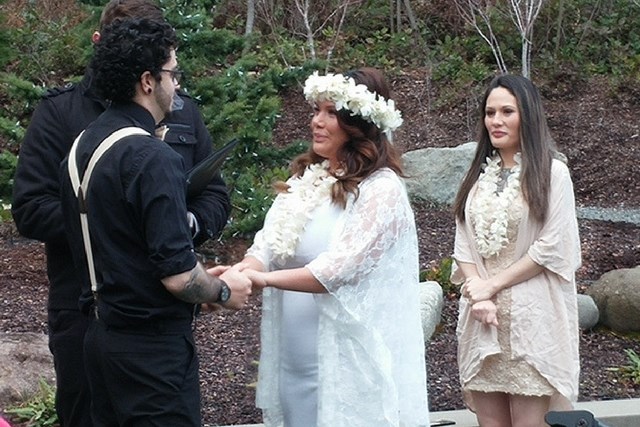 5 Magic Moments in Tehaleh
We have created some sweet memories in the last 5 years. First homes, engagements, weddings, families growing, and more. Join us as we recap our top moments.
Tehaleh Turns 5
At last September's Harvest Day, we celebrated Tehaleh's fifth anniversary alongside residents, community members, and first-time visitors. Harvest Day is our excuse to come together and revel in the season with trail runs, food trucks, hot air balloon rides, a beer and wine garden and free activities for all ages – including a coloring contest with participants from ages 2-70!
Saying "I Do"
It's no secret that love is prominent here. From families growing to new friendships forming, Tehaleh fosters togetherness. For some, it's also the perfect place to say "I do." At The Post, we've even been lucky to witness a few special wedding proposals, impromptu vows near The Post, and beautifully planned and executed ceremonies at Seven Summits Lodge from Trilogy® at Tehaleh®. With stunning views of Mt. Rainier and evergreen trees, the lodge-inspired venue serves as an elegant oasis for Pacific Northwest weddings.
Realizing Dream Homes
Nothing screams "hard work pays off" quite like building the home of your dreams. Shoppers from millennials and first-time homebuyers to move-up buyers, grandparents, and empty-nesters have found a plethora of home designs at their fingertips when searching for and designing the ideal home for their lifestyles. Buyers can choose from esteemed local builders Azure Northwest Homes, Brookstone Homes,  Noffke Homes, and some of the nation's most respected builders including Lennar, MainVue Homes, Richmond American Homes, and the 55+ active adults community, Trilogy® at Tehaleh®.
Hiding Art
We've loved watching art, and a network of artists, pop up an unexpected place – on the Tehaleh trails. Nestled among the firs, cottonwood and cedar trees, residents have started creating Tehaleh Rocks – finding rocks, painting them, and returning them to nature for others to discover. There's now an active community on social media (#TehalehRocks) and a Rocks of Tehaleh Facebook group.
Freezing Time
With nearly 1,800 acres of open space and 30+ miles of preserved trails, Tehaleh is a one-of-a-kind photo backdrops. Residents, visitors, and professional photographers alike have used our natural scenery to freeze their monumental moments – family holidays, birthdays, the first days of school, proms, graduations, and more. Through unique lenses and perspectives, residents and guests of all ages have shined a light on their lives – and shared their moments with us on Facebook and Instagram.

The past five years have been a whirlwind of celebratory milestones and community achievements in Tehaleh. With a strong foundation –based on creating meaningful connections to the outdoors and each other – we look forward to the years ahead!

Join the celebration and begin your journey in Tehaleh today.
Want More Information?
Please click below to contact our team and we will be happy to answer any questions you have!
Contact Us
Categories