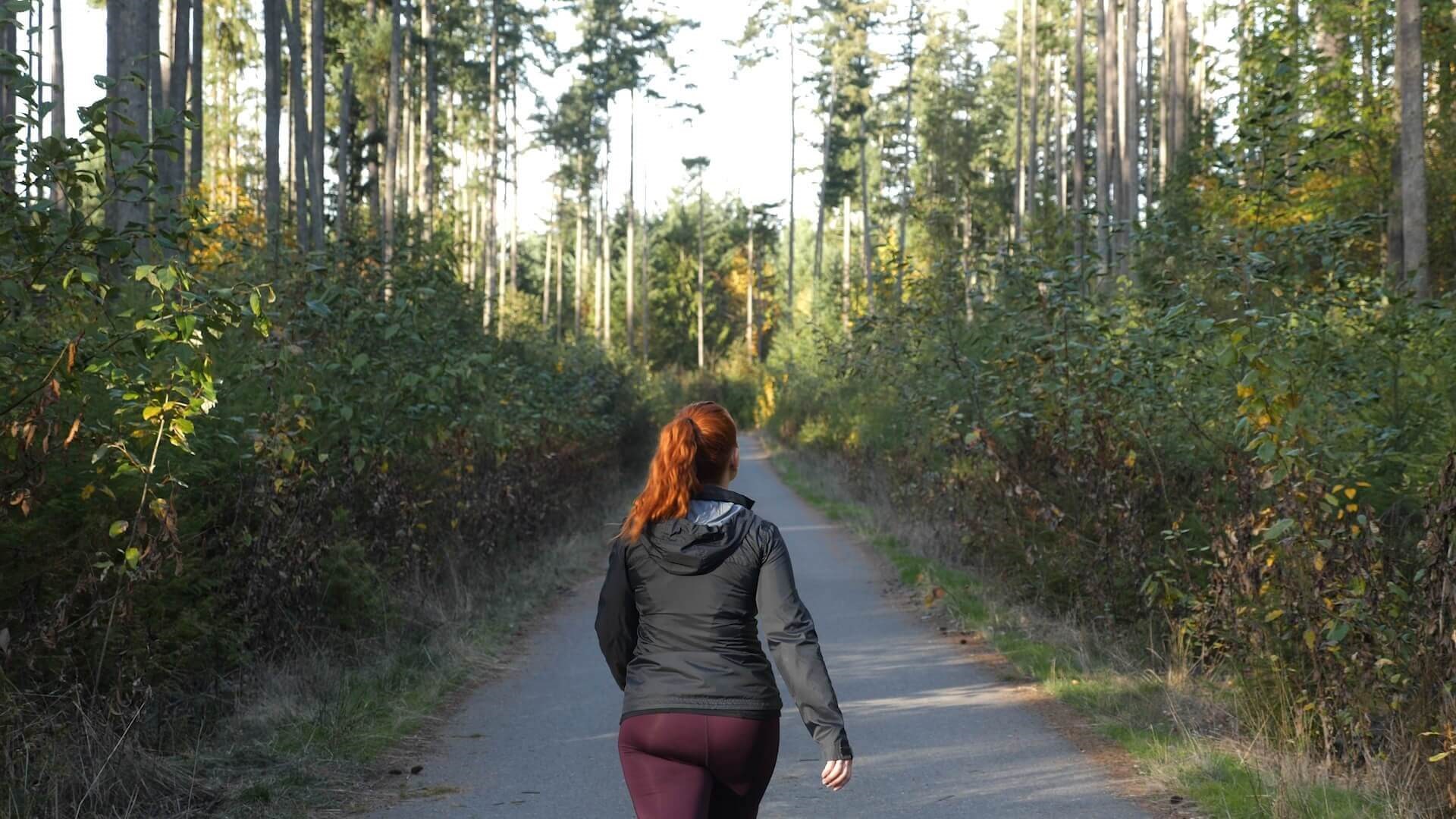 Tehaleh Helps Residents Stay Healthy
Justeen Chromy fell in love with the Tehaleh trails before moving into the community and two years later, now as a resident, her love affair with the Tehaleh lifestyle has only grown stronger. "I was at a really transformational time in my life," she says. "I started my weight-loss journey before moving here, and since I've been here, I've had the courage, confidence, community, and resources to continue living this healthier lifestyle."
Under the gentle gaze of Mt. Rainier and winding through lush forests, wetlands teaming with fauna, and wildflower-strewn meadows, over 30 miles of trails are central to the Tehaleh lifestyle. "My favorite part about living in Tehaleh is that I can run through the neighborhood and paved trails – it feels like you are in the middle of the woods but still right next to your neighbors. I love that no matter where your house is located, you're very close to one of the wooded trails."
"Living here has made it much easier to maintain my active lifestyle," says Justeen. In Tehaleh, wellness is a community affair. Families hike and bike together, neighbors enjoy sunrise runs and kids find new and interesting trails to take to school. No matter your skill level, there is a pathway perfect for you to enjoy the surrounding nature. "I love this lifestyle and my neighbors so much so that I started a walkers and runners group here so I can connect with more people in the community and inspire them to pursue a healthier lifestyle, too. I feel really blessed to live in Tehaleh. This is an amazing community." We couldn't agree more!
Are you interested in making nature and fitness a part of your everyday? Stop by our Visitor HQ, The Post, for more information on how you can make Tehaleh home!
Want More Information?
Please click below to contact our team and we will be happy to answer any questions you have!
Contact Us
Categories