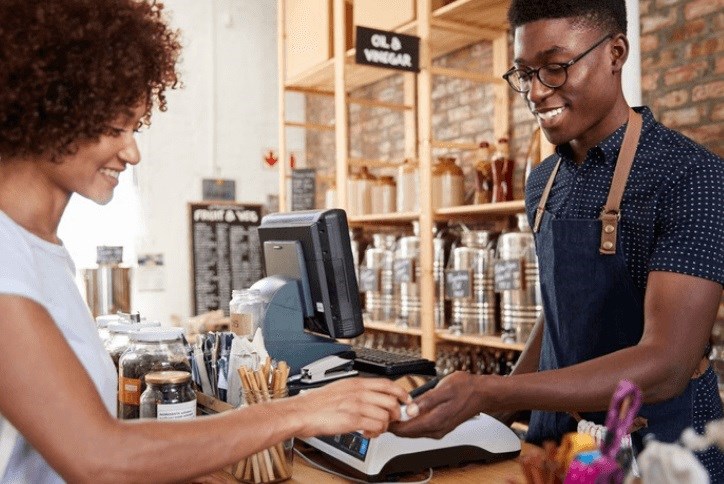 2019 Tehaleh Loyalty Program Partners
Tehaleh's resident loyalty program is growing and we couldn't be happier! Just let participating businesses know that you live in Tehaleh for access to exclusive freebees, discounts and promotions.  Following is a list of some of the participating businesses.  For a complete list, residents can visit the HOA website.
Auburn Dance Academy
Peter and Jennifer Carrington, Owners
253-833-1891
1811 Howard Road #100
Auburn, WA 98002

Auburn Dance Academy II
253-863-6396
8708 188th Avenue E
Bonney Lake, WA 98391

Bonney Lake Dentists
253-321-8051
21230 SR 410 E
Bonney Lake, WA 98391
www.bonneylakedentists.com

Cole Computer Services*
Mobile Computer Repair - We come to you!!
253-234-5234
info@colecomputerservices.com
www.colecomputerservices.com
www.facebook.com/ColeComputerServicesLLC
*10% off any service call

Comcast/Xfinity
Patrick McCleary, Xfinity Sales Executive
253-389-1048 (Mobile and Text)
410 Valley Ave NW
Puyallup, WA 98371
Patrick_mccleary@cable.comcast.com

Cruise Planners Tahoma Travel*
Bern & Sandy Kurtz
425-888-1158
bern.kurtz@cruiseplanners.com
$10 Gift card to Caffé D'Arte

Farmers Insurance
Lindsey Fekete, Your local Farmers agent
206-714-8497
110 2nd St. SW STE 120
Auburn, WA 98001
lfekete@farmersagent.com
Henschell Chiropractic
253-862-1555
20119 S. Prairie Road
Bonney Lake, WA 98391
www.henschellchiro.com

Identity Salon
253-862-2100
19902 South Prairie Rd E
Bonney Lake, WA 98391
https://www.identitystudio.salon/

Lile Moving International*
253-584-2222
Toll Free: 1-800-833-3510
10610 32nd Ave S
Lakewood, WA 98499
www.lile.com
*50% off used moving boxes

Mattress Firm
Store Manager, Kyle Vrooman
253-872-7176
9403 192nd Ave E
Bonney Lake, WA 98391

Minuteman Press*
Keith E Besherse
253-841-3161
2102 E Main, Suite 111
Puyallup, WA 98372
*5% discount on printing orders

Molen Orthodontics
(253) 939-2552
Sumner 410 Plaza
16202 64th St. E #103
Sumner, WA 98390
www.molenorthodontics.com

My Closet Envy
253-683-8639
20944 WA – 410 East,
Bonney Lake, WA 98391
www.MyClosetEnvy.com

Nerium International*
Sheryl Huber
253-732-0096
www.sherylhuber.nerium.com/us/en/shop
*10-20% off your order, plus free shipping

Norwex Cleaning Products*
Nancy Hills
253-376-1629
*15% Discount on your order

Posh & Pine Boutique
253-312-0765
19106 State Route 410 E
Bonney Lake, WA 98391

Prime Fitness
253-826-5500
18209 State Route 410E, Suite 100
Bonney Lake, WA 98391
www.primefitness.com
PROTec Security Systems*
360-525-0745
4007 Bridgeport Way W
University Place,WA 98466
www.protecnw.com
*Free Installation - 10 Free sensors (doors, windows, motion detectors or glass break sensors). We are also cutting our normal activation fee of $198 down to $49 for Tehaleh residents.

Rainier Dental
Bonney Lake 253-826-8800
Sumner 253-891-9100
Tacoma 253-759-3366
Puyallup 253-846-5588
www.rainierdental.com

Seattle Ballooning
www.seattleballooning.com

Self-Storage at Tehaleh*
360-897-0397
www.SelfStorageAtTehaleh.com
*50% discount on first three months of storage, a free lock and packing kit

Tipsoo Memories
Hilary Reynolds, Photographer
253-381-4287
Bonney Lake, WA
tipsoomemories@gmail.com
www.tipsoomemories.wixsite.com/tipsoomemories
www.facebook.com/TipsooMemories

Wild Waves Enchanted Village*
253-661-8000
36201 Enchanted Pkwy S
Federal Way, WA 98003
www.wildwaves.com
*Discounts on admission prices
Want More Information?
Please click below to contact our team and we will be happy to answer any questions you have!
Contact Us
Categories