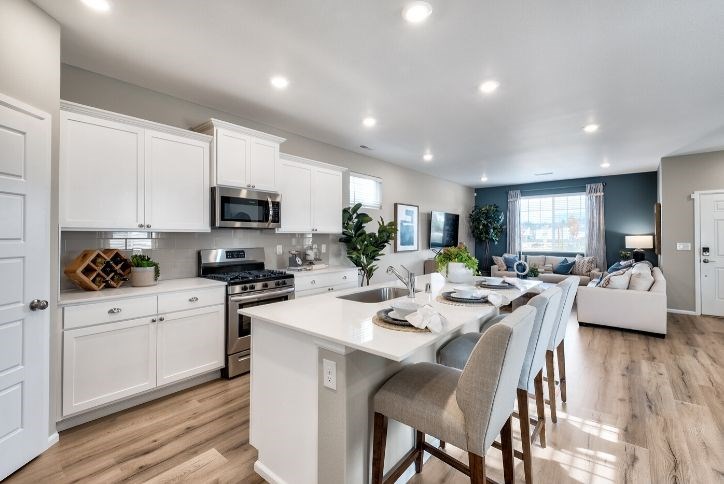 4 Priorities for Home Shoppers
Spending so much time in our homes, Americans' have begun to reevaluate their relationship with their current living spaces, and a number of home professionals expect design trends and buyer preferences to change as a result. Here are a few things designers and other professionals are keeping in mind for the future:
1. New homes equals healthy homes
Now more than ever, home shoppers believe in the value of a new home. Current building practices and code requirements, as well as a home that has never been lived in has become very appealing to home shoppers. Smart home technology, high efficiency systems, and cleaner indoor air are all paramount with today's buyer.
2. Working from home
Some new home buyers prefer a more generic office with privacy, while others embrace a livelier work environment. Bottom line, a space to get work done within the home has become very important to the new home shopper. Thanks to video platforms, there is now a new desire for office spaces to look good on camera.
3. Multipurpose spaces
For smaller homes, one room can be designed to serve multiple purposes. A family room can convert to a gym or a bedroom into an office. Mud rooms can become package delivery stations and laundry rooms can pull in double duty for bulk purchase storage. Private outdoor spaces can become an outdoor playroom or a place to unwind in the evening.
4. Reprioritizing traditional spaces
Buyers will look for homes that are enjoyable to spend long periods of time in. During this time, the kitchen has become more important than ever. Future homeowners want a space large enough to cook and hang out in, while being equipped with great appliances. It is becoming more about the things that we need, not the things that will impress others.
As home sales continue and construction remains essential, the homes built today will continue to strive to meet the changing needs of the home shopper. Find your new home in Tehaleh here.
Want More Information?
Please click below to contact our team and we will be happy to answer any questions you have!
Contact Us
Categories