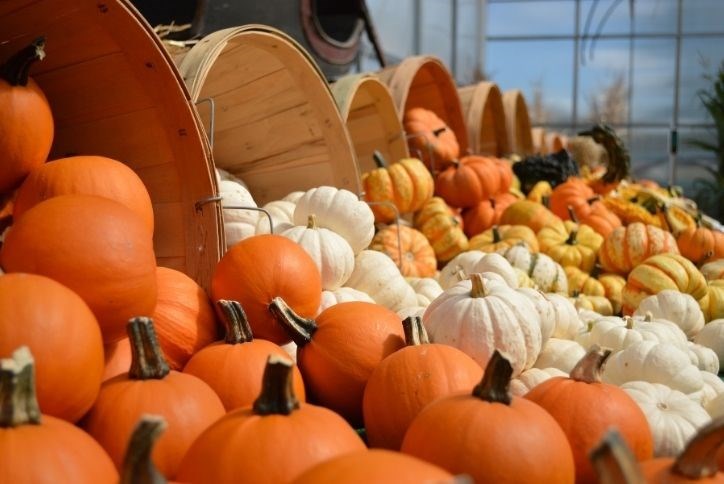 20 Things to Add to Your Fall Bucket List Today
Fall in the Pacific Northwest is the best time to appreciate all the beauty the area affords. With the changing leaves, delicious produce, and temperate weather, Washington is a fall paradise. Tehaleh is a great place to kickstart your fall festivities!
There is so much to love about Tehaleh! Caffé D'arte located at The Post is a great spot to grab a hot beverage and sit around the firepit. Kids love to play at many of the parks and open spaces here in Tehaleh and are fast to make friends with their neighbors. Older adults enjoy having a delicious meal prepared by the chefs at the Mantel restaurant (Trilogy at Tehaleh's exclusive dining establishment).  But Tehaleh's close proximity to some of the area's most popular farms and attractions, makes it a cherished spot for many of the residents who call Tehaleh home.
Grab a fall-inspired drink (Like a Pumpkin Spice Cold Brew Coffee) at Caffé D'arte (located at The Post, our Visitor HQ).
Jumpstart your spring-cleaning by recycling old electronics at the Post. (Electronics Recycling Day, October 10th from 9:00am-12:00pm at Donald Eismann Elementary School). 
Participate in Tehaleh's most recent neighborhood tradition, the night of 1,000 pumpkins, at the Post. (Residents are encouraged to carve a pumpkin with their family to display at the Post on Halloween night).
Go on a leaf hunt on one of Tehaleh's popular trails.
Find a secluded spot to check out October's Blue moon on full display on October 31st.
Visit a local pumpkin patch.
Visit Wild Hare Organic Farm in Tacoma to watch apple cider pressing (certain weekends).
Pick up a Punkuccino, a favorite local beer by Elysian.
Get spooked on a Tacoma Ghost Tour.
Take a walk through one of Tehaleh's neighborhoods and check out the Halloween and fall outdoor décor.
Challenge your family to a round of pumpkin bowling.
If you prefer a little more mess, try out a pumpkin drop.
Watch a Seahawks game.
Enjoy a new pumpkin treat, try this fun spin on a classic fall sweet.
Visit a farm and get face-to-face with farm animals at this local Lake Tapps spot.
Eat a caramel apple.
Find Tehaleh's hidden treasures by geocaching.
Check out the changing leaves by visiting the rope swings in Forest Park here in Tehaleh.
Schedule fall family photos. We might be biased, but we think the best spot for photos is right here in Tehaleh.
Of course, because of the pandemic and social distancing restrictions, fall may look a little different this year. Please call ahead to your favorite farms to ensure they will be able to accommodate your family. Consider arranging a "treat hunt" in your home for your children instead of conventional trick or treating.
If you are looking for a spot to call your own, Tehaleh has a home for you and your family!
Want More Information?
Please click below to contact our team and we will be happy to answer any questions you have!
Contact Us
Categories