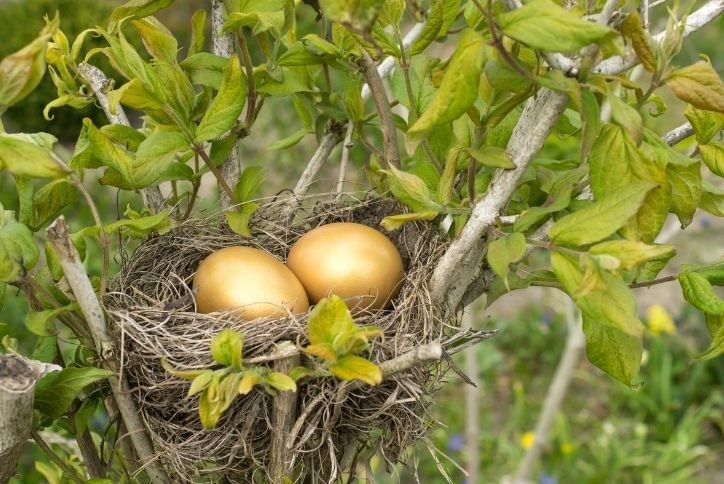 Investing In Tehaleh
When asking new homebuyers why they chose to invest in Tehaleh, the phrase sense of community comes up often.  The feeling of safety, easily made friendships, family fun activities, and shared goals keep the community beautiful. "I watch neighbors helping each other out in times of need and it brings a nostalgic notion of what it used to be like when I was growing up," says Nick Jonas, a Tehaleh Ambassador. "I moved from a waterview neighborhood to the forest and have never regretted it. I find so much peace with the sights and sounds of the forest right outside my door."
It's easy to find homeowners in Tehaleh who feel like they've received a golden egg from the fabled goose when it comes to their charmed investments. The community's beauty and richness have an enchanting effect on first-time visitors and continue to enthrall the people who choose to call it home.
"The trails and parks help increase the health of my mind, body, and spirit," Jonas says. "Just breathing in the fresh woods and earth smells, walking on the different trail terrains, hearing the birds' nature sounds and the wind blowing in the trees.  Tehaleh is truly a wonderful place like none other, and I'm glad I've made my long term decision to raise my family here." At Tehaleh Heights Elementary School, Jonas spends time as part of the Watch D.O.G.S. (Dad's of Great Students) team and finds it positively impacted his son's educational experience.
As many parents can attest: you want to invest in what's best for your children. Whether that's great schools, an excellent environment to play in, or quality family time, Tehaleh is a place to build a strong foundation of memories for your children to build on.
Thinking back to your own childhood you may be reminded of the sense of adventure. Running through the forest playing an elaborate game of hide and seek; jumping over creeks on rope swings pretending to be Spiderman or Indiana Jones; climbing trees and building forts. There was a freedom to it that you can't help but think is valuable to your own kids. Of course it is. And you get a sense that Tehaleh is that kind of place. There's a bit of adventure everywhere.
Approximately 100 families have either upgraded or downsized their original investment since Tehaleh opened to purchase another home within the community. The desire to stay within the community offers a great investment return in many ways. After all, life at Tehaleh earns much more than equity: it's peace of mind.
Start planning a new sense of adventure for you, your kids, and the many years ahead. Set up an appointment to discover Tehaleh today, we'd love to hear your story.
Want More Information?
Please click below to contact our team and we will be happy to answer any questions you have!
Contact Us
Categories