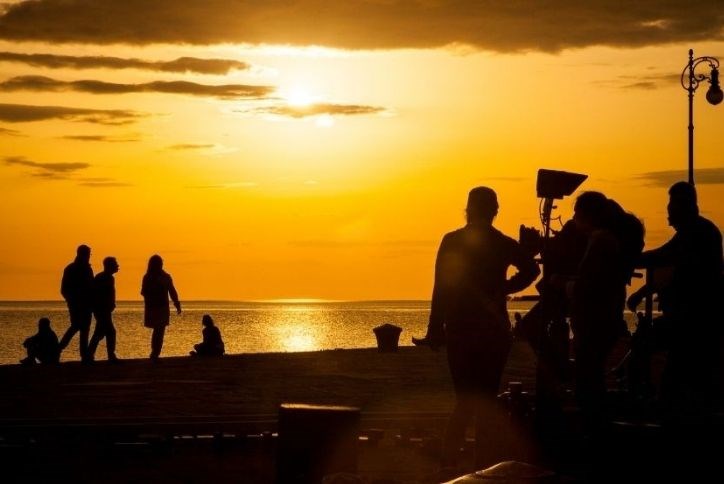 11 Classic Movies Filmed In Washington State
Looking at your surroundings you might wonder why you rarely hear about the film and TV industry in Washington. Is it all the rain? Can't be! After all, Vancouver is home to its very own production hub. Our little backdrop of Cascadia has such a distinct look that it attracts plenty of car commercials, TV shows, and feature films. The rugged landscape provides the essentials that make a cinematographer's work a bit easier. Become a location scout yourself and visit the views that have impacted cinematic history.
Tugboat Annie
Arthur Foss, the very ship which stars in this 1933 film, is the oldest wooden tugboat afloat in the world. Plus, you can find it docked in Lake Union. Tugboat Annie was also the first feature film shot in Washington. Being able to visit this famed tugboat can be a fun daytrip for the whole family.
Dante's Peak
For those living outside the PNW, Dante's Peak was a seemingly run of the mill 1990s Pierce Brosnan action movie. For those of us living among stratovolcanoes…it's a horror movie. There were scenes shot on Mount St. Helens as well as a particularly hard to watch scene at the Baker Hot Springs in Mount Baker National Forest. The Hot Springs are a much more relaxing visit in real life. If you're up for a longer drive stop in Wallace, ID to get a glimpse at the fictional town of Dante's Peak.
Harry and the Hendersons
If you were at one of Tehaleh's "Movies in the Park" this past summer you may have felt like this movie was shot in your backyard. And technically, it is! Wenatchee National Forest, North Bend, Lake Kachess, Index, North Cascades National Park, Snoqualmie Pass, and Seattle (Wallingford, Ballard and the Space Needle) all make their own special appearances. Go and make a visit in these forests and you might even find Harry himself.
Twilight
You may have heard of this little known vampire book series, Twilight? Set in Forks, WA the global phenomenon took on Harry Potter proportions when it became a movie series. While much of the locations were actually filmed around the Columbia River in Oregon, you can still visit Forks if you're looking to capture the original setting in Stephanie Meyer's creative mind. If you're not a huge fan of the series but still love adventuring around the Olympic peninsula, just bring garlic.
The Deer Hunter
The Deer Hunter tells the story of a group of American friends whose lives are forever changed due to events in the Vietnam War. Its quieter and more contemplative scenes are set in a rural Pennsylvania working town. The titular scene takes place in the "Alleghenies" yet some creative liberties were taken to bring this deer hunting scene to film. In fact, this particular scene is filmed in the Heather Meadows area in Mt. Baker-Snoqualmie National Forest. So if you were to go to the Alleghenies after seeing The Deer Hunter, you may wonder where all the craggy Alpenesque mountains have gone. Luckily, you don't have to travel too far from Tehaleh to visit this stunning landscape.
Into the Wild
The wild and tragic adventure story about Christopher McCandless escaping regular society makes use of a famously "not terrible" place: Cape Disappointment State Park. Beard's Hollow and its rocky beaches make for a great scene in which McCandless (played by Emile Hirsch) helps a wayward couple's strained relationship find a new spark. The distinct look of our beaches promise stunning views and provide the perfect getaway when we're looking to admire the Pacific.
Lassie Come Home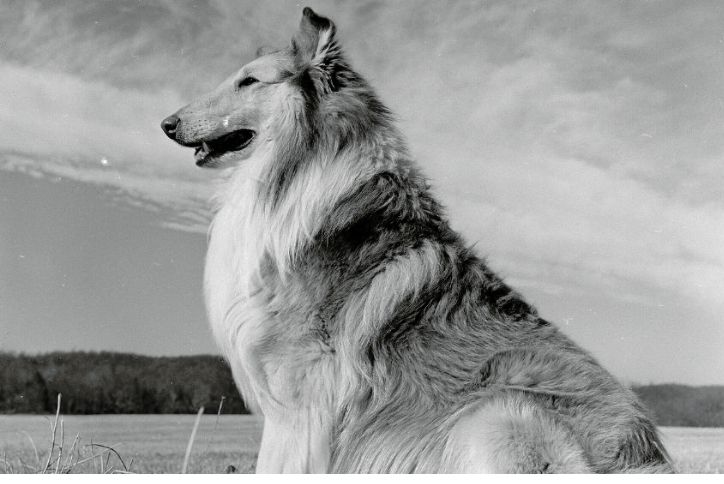 The first Lassie film was made at the height of World War II and due to its story being set in Scotland, the majestic scenery needed to be filmed stateside against lush green areas. Lake Quinault was used to resemble a Scottish loch. Lake Chelan, Chinook Pass, and Pacific Beach were also used to capture the vivid scenery in the story. There was even a Scottish Village constructed in Brinnon. The rest of the film is shot along the West Coast, so if you're ever traveling South on Highway 1, you can imagine that you're traveling along with Lassie back home.
Sleepless in Seattle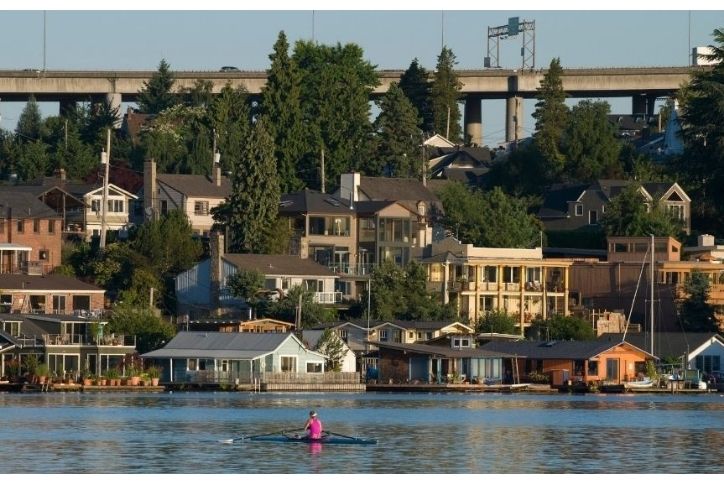 Another famous boat on Lake Union?! This time it's more than a boat…it's the houseboat that Tom Hanks' character called home. The interiors were filmed elsewhere, so getting a look at the exterior is all you'll really need. Take a stroll on the Cheshiahud-Lake Union Loop in the Westlake neighborhood of Seattle if you want to see the familiar scenery. Plus, you're only a stone's throw from two other iconic locations captured in this movie: the Space Needle and Pike's Place Market. Even if you prefer You've Got Mail, these spots are definitely worth a visit.
10 Things I Hate About You
Visit the Fremont Troll, hop over to Gas Works Park, and go pedal boating on Lake Union to recreate this 90s rom-com gem. Travel down to Tacoma's Stadium High School to check out where the famous "Can't Take My Eyes Off of You" scene was filmed, and give it a shot if you're looking for a unique way to embarrass yourself.
The Incredible Journey
Many of the star animals in Disney movies were from the Olympic Game Farm in Sequim. The 1963 original version was set in Ontario, Canada but most of the animal shots were done in Washington state. The 1993 version (and the one most are familiar with) was almost entirely filmed in Oregon – in places such as Smith Rock State Park, Sahalie Falls, Redmond, Columbia River Gorge, Wallowa-Whitman National Forest and more.
Practical Magic
Jump on a ferry to Whidbey Island and drive to Coupeville if you want to visit the quaint, colorful, and quiet town where Practical Magic was filmed. After seeing this movie you might have wanted to live in the incredible Victorian mansion overlooking the water. Unfortunately, that house was built as an empty shell for exterior shots and then torn down after filming ended. However, Coupeville still stands tall and every fall they welcome Practical Magic fans from far and wide to celebrate the anniversary of the cult movie's filming.
Adventure without a script.
As our area is captured in film and shared with the world, come live in one of the most majestic and stunning environments you can find. Call it a hidden gem or your neck of the woods: Tehaleh is where you create and live your great stories. Get in touch with us and we'll introduce you to the most photogenic place in the world.

Want More Information?
Please click below to contact our team and we will be happy to answer any questions you have!
Contact Us
Categories