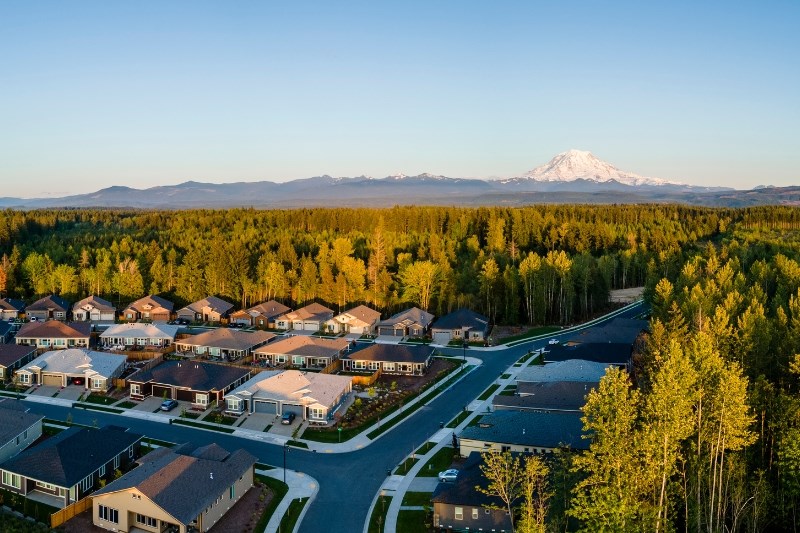 The 7 Amazing and Unique Benefits of Living in Tehaleh
Buying that first turn-key condo or apartment fit a time in your life where anything bigger than a 500 square feet felt like you had just hit the jackpot. But as time has rolled on, you might have realized that your current home could use a few improvements that may not be possible.
For instance:
You wake up, take your dog for a walk along a busy, heavily trafficked street until you can get to the park on the other side. It can be pretty stressful, but you've gotten used to the rhythm of a busier neighborhood.
Your neighbors are blasting music again late at night, and after reaching out to them dozens of times, it just seems like "well, this is life now."
You love your home, but when your kids run around outside to play you have to engage your laser focused parental supervision. A yard and a safe street would calm your worries.


Some of these might sound like scenarios you've experienced over the years and as you've adapted to the uncontrollable world outside your house, it might get you thinking "there's got to be a more thoroughly relaxed way to do all of this."
Here's seven reasons why you would love living in Tehaleh.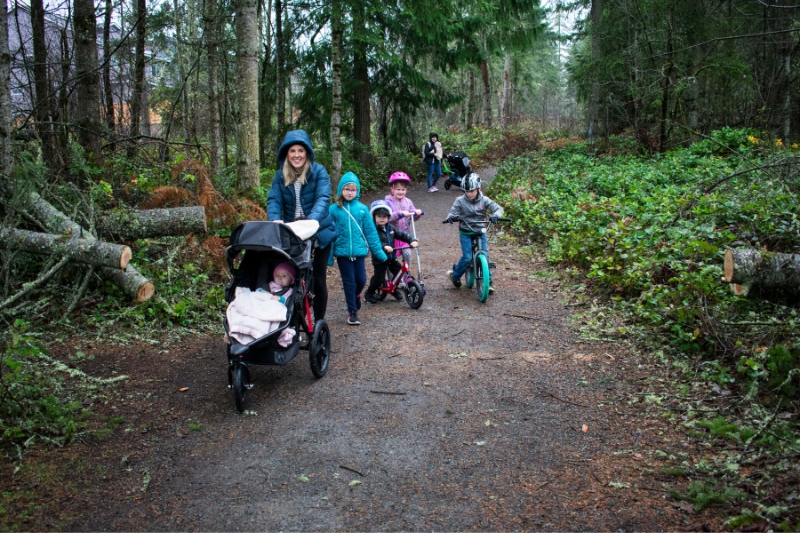 Living in a walkable community.
Being able to hop out of bed, take the dog for a walk, or go for a long morning jog without having to conquer busy streets? Yes, please. It may seem like a small luxury, but when you think about that crosswalk anxiety and the noise in comparison to a seemingly dreamlike experience where you can hear the birds chirping and the quiet natural world waking up with you? For many it's a transcendent realization.
Plus, it really isn't all that common to have more than 30 miles of trails right in your own neighborhood unless you live in the Scottish Highlands tending to a herd of sheep. And if you are reading this and saying, "I'm a Scottish shepherd" just know, there's a place for you in Tehaleh.
You'll actually get to know your neighbors.
Scary thought, right? Those people who live all around you are actually…people who want to welcome you to a community? Tehaleh welcomes all, whether introverted or extroverted or some combination of the two, but you can make of it what fits you best!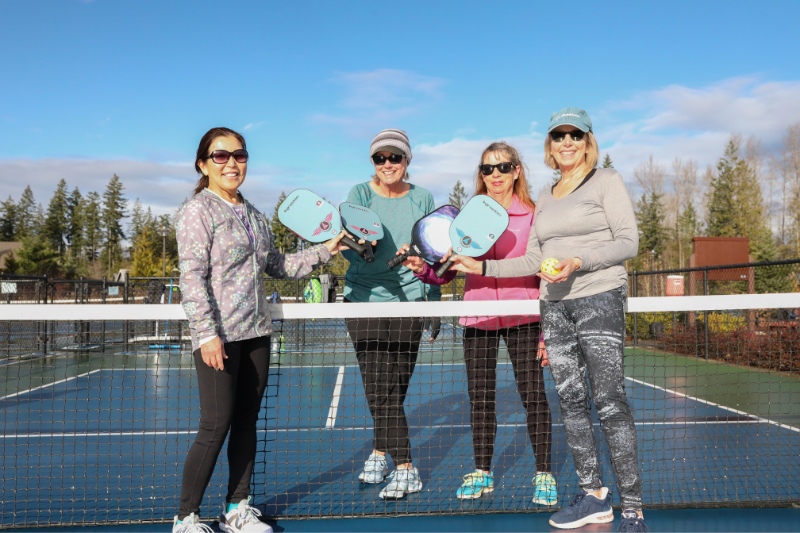 Join running, biking, or exercise clubs.
Start a book club that focuses solely on Washington state authors and pair each book with local wineries.
Even the rare occurrence where you run out of cardamom you need for a recipe; you might know your neighbor (the baking enthusiast) who could help you out in a pinch.
Find likeminded folks who want to improve the community who'll lend a hand to volunteer for a food bank or trash cleanup.


All alongside your neighbors.
Access to city life.
Chances are you've visited Seattle or Tacoma in the past, work in the cities, or even grew up around the area. Living in Tehaleh is like living in the best of both worlds. Want to catch a concert or go see a stage production? Never been easier. Stay at a hotel for a night to get the full experience or drive back once all the fun has been had.
You get the benefits of city life without having to deal with the cost of living and lack of square footage. Having access to world-class acts, sports, and performances is a rare gem that's set right in the movement of Tehaleh.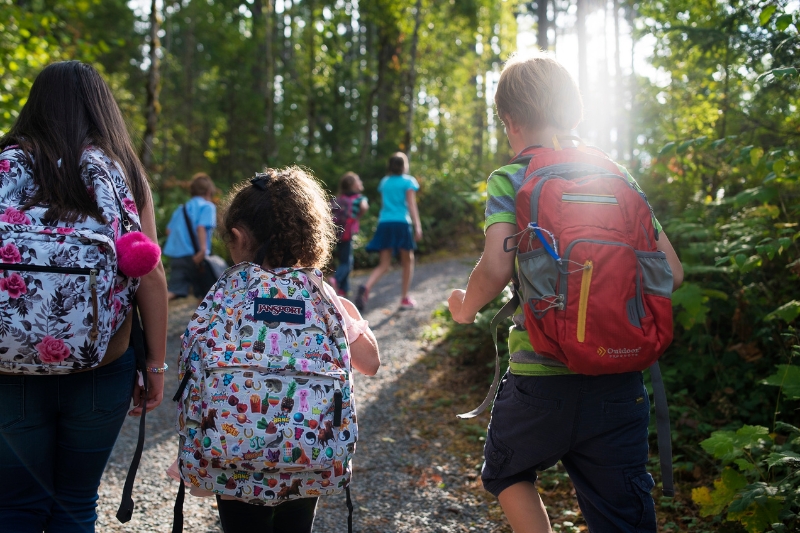 Great place to raise kids.
Want your children to be able to run around the neighborhood and parks without being the "lifeguard on duty" at all times? The roads and sidewalks in Tehaleh are designed with safety in mind to give them the childhood memories you know they'll look back at fondly.
Nearby daycare and an excellent public school system will provide them the formative education they deserve while they build their own friendships within the community that'll last a lifetime.
Hear about what's going on.
Get that small hometown feel right at home. Tehaleh loves to put on events and staying in touch with what's coming to Tehaleh will bring you and your family fun activities to do. Whether it's clubs and activities organized within the community or if it's a movie in the park, the community loves to get together to have a good time.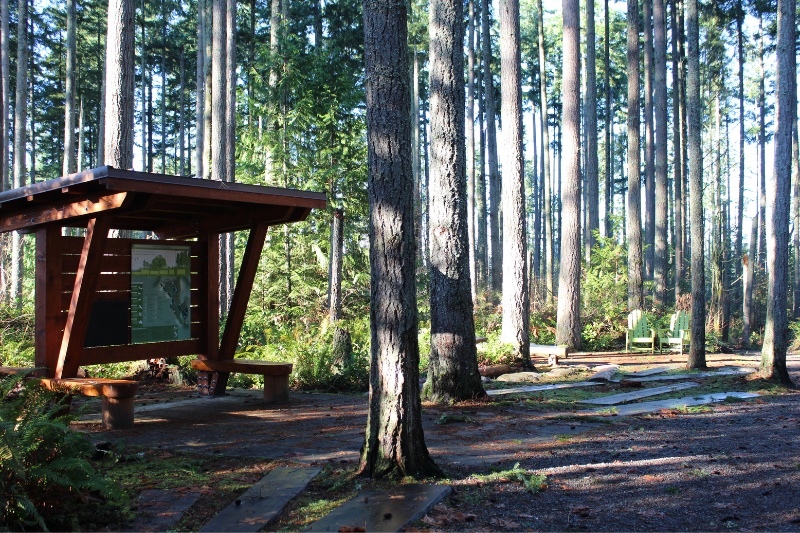 Proximity to wilderness.
Tehaleh has you set up in the best place in Washington state. Here's why:
You're close to the Puget Sound, making it easy to access the gorgeous waters that bring green vitality to the region.
You're surrounded by mountains. To the East there's the impossible-to-miss Mt. Rainier. To the South there's Mt. St Helens. To the West you're a short drive from the Olympic Peninsula and its gorgeous rainforests, beaches, and immense wilderness. Up to the North there's endless vistas along of the Cascades worth a camping or backpacking trip.
If you want to extend your drive, seek adventure across the Canadian border. As well as what Oregon offers. Where else in America can a 5-hour trip show you unimaginable, remote beauty in every direction?


Getting to SeaTac is a traveler's dream.
If you're worried that a new home might keep you from travelling, your woes will go unfounded at Tehaleh as you're less than an hour to one of the best airports in the country. SeaTac's website boasts: "thirty-one airlines serve 91 non-stop domestic and 28 international destinations including Canada, Mexico, and seasonal operations." Plenty of travel options, makes home sweet home all the sweeter.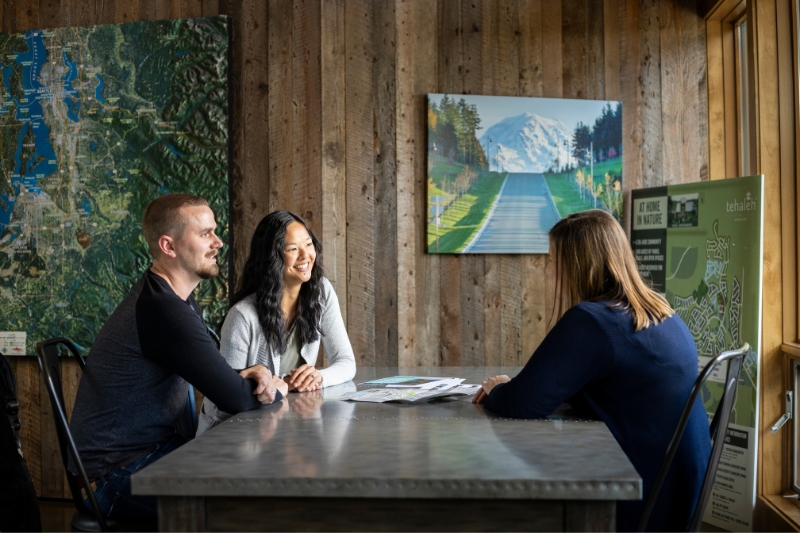 A place to call home.
Want to see what makes Tehaleh the central ingredient for an adventurous, healthy lifestyle? Reach out to us to get a neighbor's perspective on all that's wonder filled in Tehaleh.
Want More Information?
Please click below to contact our team and we will be happy to answer any questions you have!
Contact Us
Categories