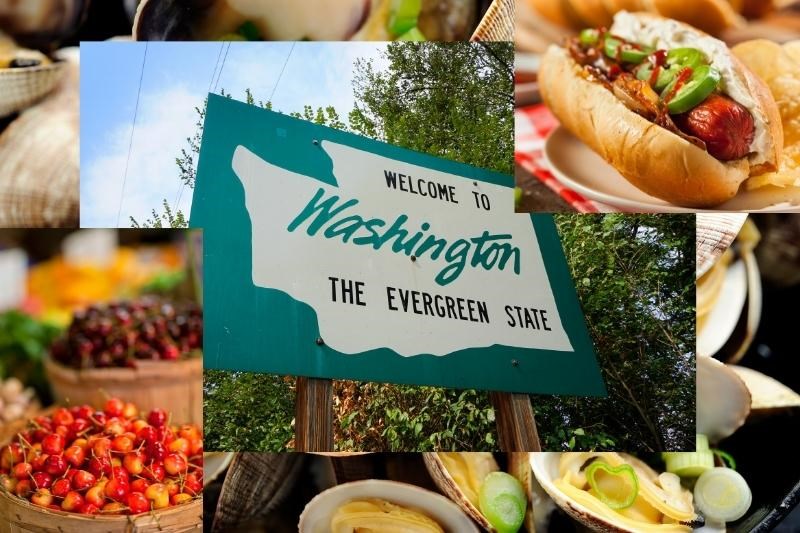 8 Unique Washington Regional Foods and How to Make Them at Home
When you think of regional foods across the United States, there's a common thread that brings them all together. There's often an old folktale attached to them, perhaps a murky retelling that shifts with time.
Picture this: That fabled greasy spoon was open late one night when one of Sinatra's drivers waltzed in. Starving! The kitchen was closed so the bar-back threw a few things together and there you have it: the Bellingham Burrito.
And no, the Bellingham Burrito doesn't exist…but it could! Which is what makes regional foods so enticing. Local ingredients give the area a sense of self, a kind of pride. Regardless of how they came to be, Washington is no shy stranger to its many grand recipes. Here are eight regional foods that you can make right at home!
The Crab Louis
The Davenport Hotel in Spokane has a storied history full of Hollywood stars, US presidents, and was a key part in Spokane's economic boom in the early 20th century. Louis Davenport, who ran the hotel also came up with a salad that continues to illustrate the city's flavor.
 The dressing is a quick mélange you can likely cobble together from the pantry. Plus, the key ingredient, Dungeness crab, can be found a couple hours away near Sequim (or at any grocery store for a premium price.)
Link: https://www.foodandwine.com/recipes/crab-louie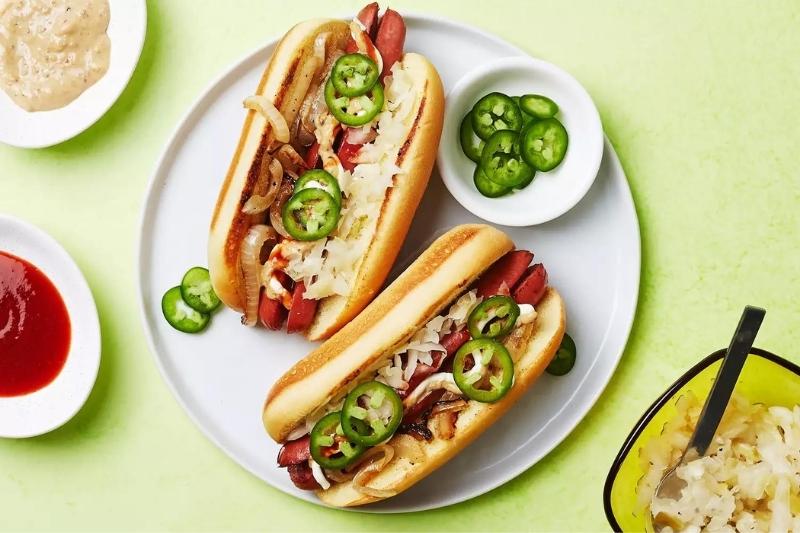 Cream Cheese Hot Dogs.
For every classy regional food dish, there's its sloppy counterpart providing shock value and tastebud entertainment. The Cream Cheese Hot Dog, also known as the "Seattle Dog", is the "when life gives you lemons" of recipes, but instead of lemons it was cream cheese. And you know what? It's so strange…that it works.
Hot dog purists won't put ketchup on a bun but if there's sauerkraut, Walla Walla onions, and mustard involved – then a healthy spread of cream cheese can only bring it all together
Link: https://www.allrecipes.com/recipe/140716/seattle-cream-cheese-dogs/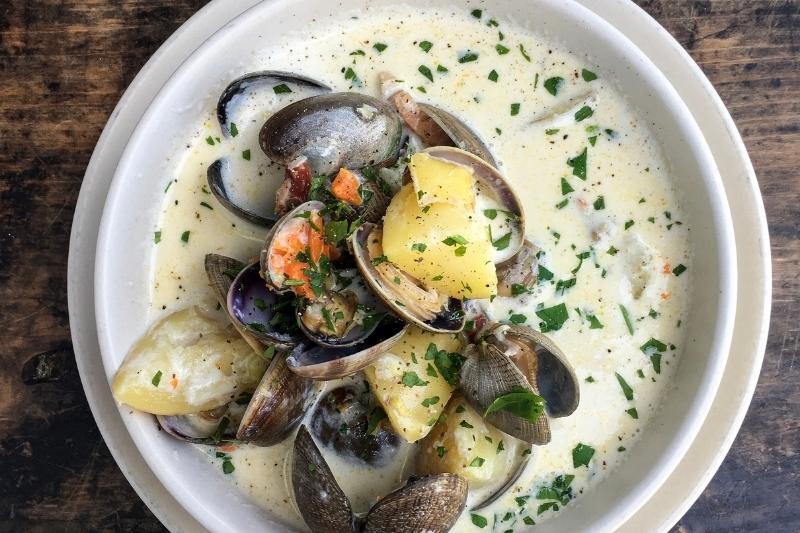 PNW Clam Chowder.
Sure, Boston has its chowdah, Maryland has its Old Bay, and San Francisco has its Fisherman's Wharf – but the Upper Left has its very own Razor Clams and there is no real comparison. Plus, adding some Washington-grown potatoes? It's an easy pick for a local palate.
Spend the weekend scavenging for ingredients. Head out on a camping trip along the coast and go razor clamming. You'll want to check shellfish regulations, get a fishing permit, and see if the tide reports are looking good, but it's always worth a shot. Come up empty handed? Store bought never hurt anybody.
Link: https://recipes.sparkpeople.com/recipe-detail.asp?recipe=1278839
King Salmon.
There's no such thing as a Washington summer without grilling up salmon. Even better? Using your smoker to bring the entire neighborhood to your house wondering "whatcha got cooking?"
Link: https://www.traeger.com/recipes/traeger-smoked-salmon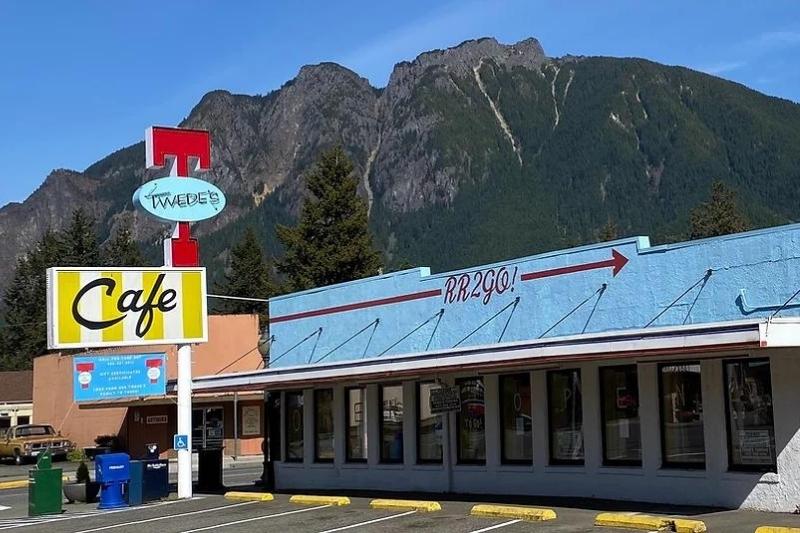 Cherry Pie.
Is Washington known for its pies? Absolutely! Especially if you're talking to a Twin Peaks fan. The famous Cherry Pie became a tourist attraction at Twede's in North Bend. Now if you can get your hands on a fresh batch of cherries, you can recreate that recipe. Or substitute for something a little bit more hyperlocal with rainier cherries. They're sweeter and harder to find, but worth the effort if you're looking for a show stopper.
Twin Peaks Recipe: https://cooking.nytimes.com/recipes/1018759-twin-peaks-cherry-pie
Brats and Schnitzel.
A couple hours up to the leeward foothills of the Cascades and you might find yourself wondering how you managed to drive from Tehaleh to a Bavarian village. Beyond the themed look of Leavenworth the food there is just as on point. Whether it's Oktoberfest or a holiday visit to a winter wonderland, the unique atmosphere is an easy one to replicate if only with a great recipe.
Link: https://www.foodnetwork.com/recipes/brian-boitano/sausage-schnitzel-with-quick-sauerkraut-recipe-1918658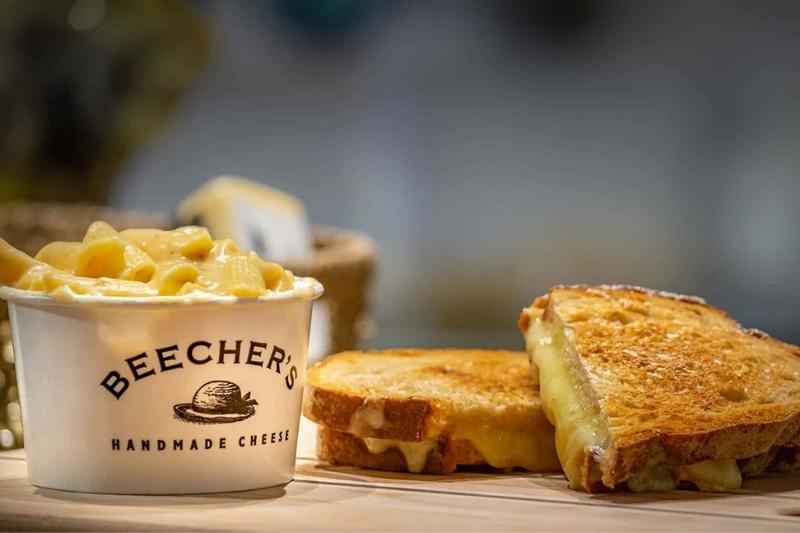 Beecher's Cheese.
Sorry Tillamook, Beecher's is, of course, the quintessential Washington cheese. And their mac and cheese cannot be forgotten. While you may not be able to actually "make" the cheese at home, you can at least get down and dirty with their perfect recipe to remind you of a stroll through Pike Place Market.
Link: https://beechershandmadecheese.com/blogs/recipes/beechers-worlds-best-mac-cheese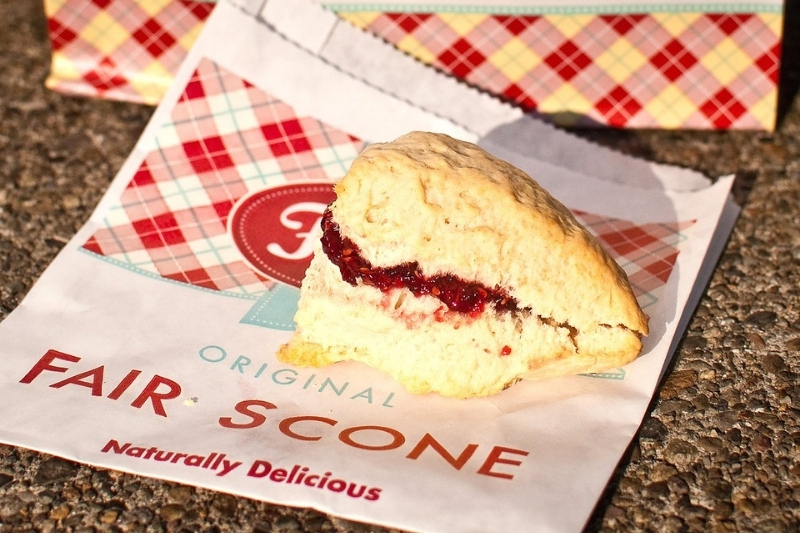 Fisher Fair Scones.
If you were at the Puyallup Fair, there's a good chance you were led directly to Fisher Scones. You may have even gone just to get one, enjoy the atmosphere and then left, calling it all a success.
If you're craving one, they sell their own mix and make it easy enough so that you can eat it right at home. Plus, scones are just so much easier to make at home than trying to make a giant fried elephant ear.
Link: https://fisherscones.com/recipes/
An enduring quest for the best flavors.
Living in Tehaleh will have you living close to the classics, searching for the experimental recipes, and fully indulging in the Pacific Northwest cuisine. Get in touch with us and we'll introduce you to fellow bakers, chefs, and food historians who you might one day call neighbor.
Want More Information?
Please click below to contact our team and we will be happy to answer any questions you have!
Contact Us
Categories