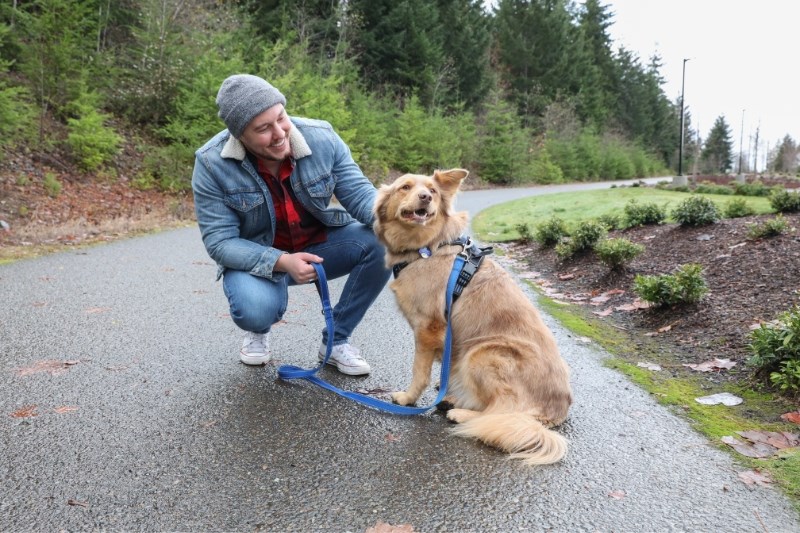 Tehaleh is a Dog Utopia
Take a walk around Tehaleh and you'll likely notice the ratio of dogs to humans leans toward our furry companions. For dog lovers this is some kind of heaven, and for the lucky dogs that get to roam around the PNW's unofficial dog paradise – they wouldn't have it any other way.
Keeping this canine population taken care of requires a bit of its own ecosystem. And in Tehaleh? The dog economy is booming. Type "dog stores" into your favorite search engine and you'll find a smattering of local resorts, spas, shopping centers, and daycares – just for dogs!
Ask any dog owner and they'll say these amenities make their lives better. Whether you're looking for a weekend in the (unfortunately) dog-restricted National Parks or need a place to drop your pup off when you head in for work, Tehaleh is in the center of a dogtopia that caters to all their needs.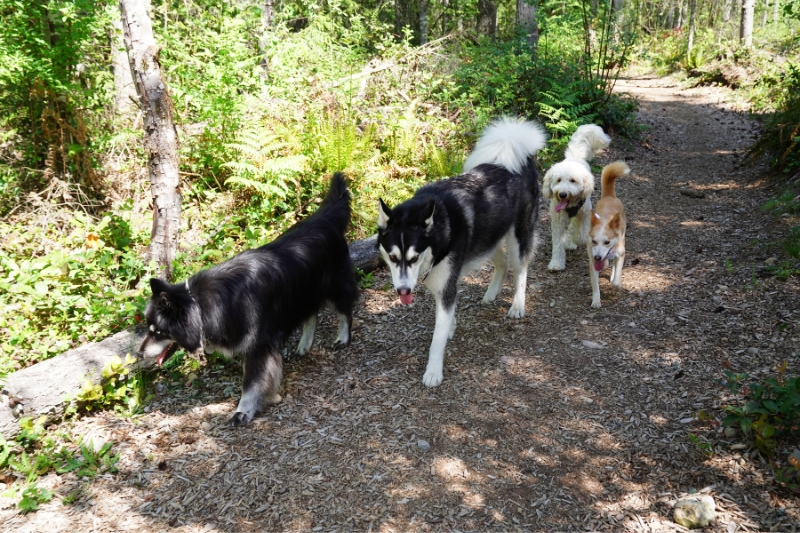 Get Your Dog Up to Mountain Speed.
Not all dogs can do those 10 milers you like to do (Husky owners can skip this part) but a gradual progression can help them get in the same shape as you. Try looking for flat trails like the Foothills Trail or taking your favorite furball to Hounds Hollow to let them run and play. Even a walk around Tehaleh that's longer than your typical daily walks will help get your pup ready for a more advanced hike.
Then, once you've got the walking mileage down, you can opt for more of a trail-focused hike with more elevation. That up and down trail hiking will certainly get their energy out, and just like us, they'll feel that refreshing soreness the next day. Hey, it builds character.
Once they have that happy medium down, you can then opt for a longer distance out and back. Bring water and treats (for both of you) and gauge how much distance you'll both be able to trudge through.
This gradual training can help Fido get ready for bigger and longer hikes, especially when you're looking to head up to Mt. Rainier after the snow melts away.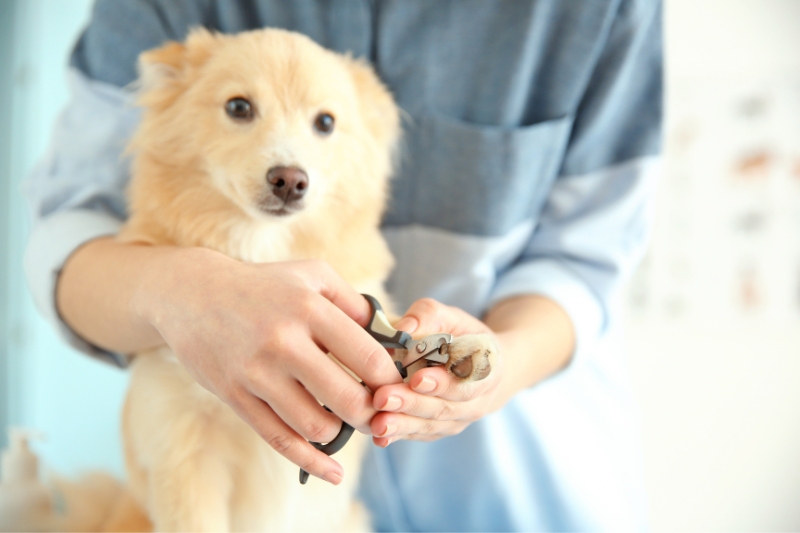 Grooming your dog.
It's not uncommon to treat your dog like its spa day every day, and here are a few great options to get your dog looking spiffy and clean.
Spotted Dog Pet Grooming. Many dogs are hesitant to get their nails trimmed and their teeth brushed, but Spotted Dog does all that and more. Want the best care? They have a spa package to get your dog feeling like royalty for a day. Learn more.
Sheenah's Pet Salon. Head over to Orting to get all your dog's hygienic needs taken care of at Sheenah's Pet Salon. With over 16 years' experience, Sheenah provides extensive quality care. Learn more.
Bonney Lake Dog House. Located right in Bonney Lake, they offer grooming, self-wash, as well as all the toys, treats, leashes, and collars your dog will love. Learn more.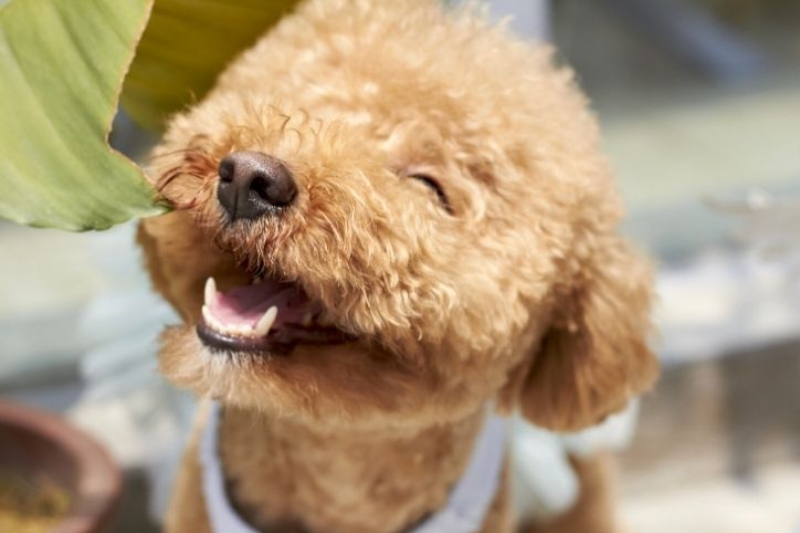 Boarding your dog.
If you're heading on a big trip and you need a place for your dog to have their own staycation, you can rely on several great options that offer trustworthy care. 
Tails Pet Resort. Could it be more convenient? Tails Pet Resort is a skip away with dog grooming, a self-pet wash, and depending on demand, they also offer dog boarding too. The self-wash makes a great option when you don't want to bring all the accrued dirt and mud throughout your house. Learn more. 
Caviar Kennels. If you're looking for a nearby boarding service that has been around for more than two decades, Caviar Kennels offers independent kennels that have doggy doors to the outdoors. Plus, they're renowned for their Shetland dogs and have won many championships over the years. Learn more.
PetsHotel Puyallup at PetSmart. A short drive to Puyallup and your pup will be right at home. Not only do they offer boarding, but you can add any additional services during their stay. Paw-some! Learn more.
Wag or Rover. These service-based apps are quite common for those who want a dogwalker or even someone to board your pet while you're away. Depending on your comfort level, these are a great last-minute option when your favorite dog resort might be at capacity. Learn more about Wag & Rover.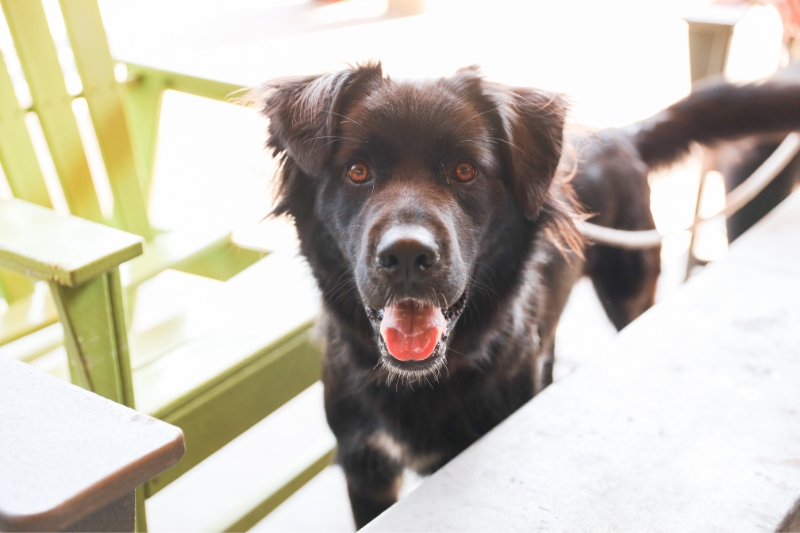 Local shelters.
Looking for a pet to fill your home with joy can be an overwhelming search at times. One excellent way to take this on is to look at your local shelters and rescues. Dogs deserve a second chance and are waiting to meet you!
Metro Animal Services. This shelter is run by the City of Puyallup and connects with seven cities in both Pierce and King County. Learn more.
Sunny Sky's Animal Rescue. After a fire in 2020 (no people or pets were harmed), Sunny Sky's has been operating as a foster rescue while working toward opening a new location. Find your new furry friend here! Learn more.
Welcome to Dogtopia!
If you're a big fan of dogs and the community they foster, you'll be right at home in dogtopia…better known as Tehaleh. Get in touch with us here so we can show you the wonderful dog-centric spots that'll make your life in Tehaleh a bark up the right tree.
Want More Information?
Please click below to contact our team and we will be happy to answer any questions you have!
Contact Us
Categories