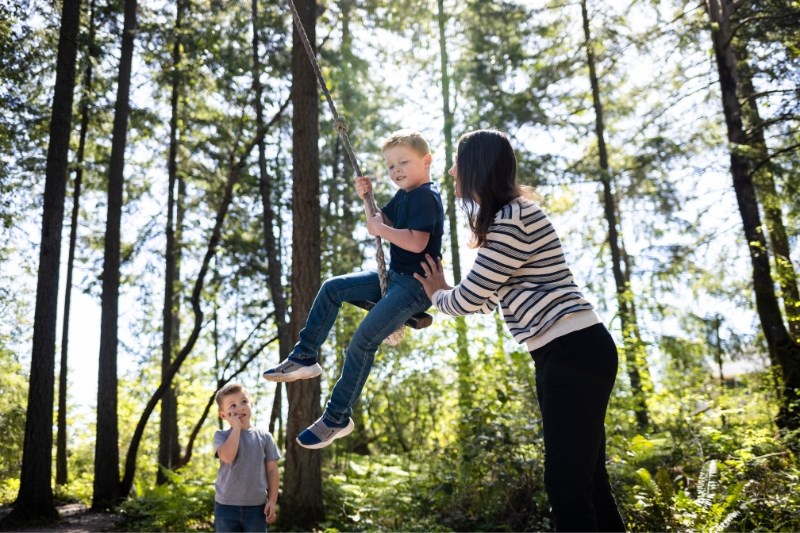 Blast Into Spring: 7 Spectacular Tehaleh Activities
Whether you're a morning go-getter, a midday jogger, or a sunset seeker – Tehaleh has a number of excellent activities to take on what the day has in store. Since spring seems to be settling in and getting cozy there's quite a few opportunities in these shoulder months to get out there and experience the best of Tehaleh.
And hey, Mt. Rainier is a part of the neighborhood too so there's some quick escapes included as well. Take a look at Tehaleh's favorite activities that'll help inspire your weekend plans and get your days moving along!
Bicycle & Jogging Routes You'll Love
It's okay that your bike tires are completely flat, now's the best time to get a quick tune up. You can test out if you remember how to ride a bike after the many months since you last hopped on. Check out a handful of routes that will take you around the neighborhood so you can enjoy the fresh spring air.
For all the runners out there: charge those headphones, curate a perfect playlist, lace up your shoes, and maybe (just maybe) it's about that time for shorts! These routes will show you hills, green blossoming nature, and you might even see a few critters along the way.
Read more here: 5 Amazing Runs & Bikes Around Tehaleh
Treat yourself at Café D'arte
Being a regular here comes with unmatchable perks. Their friendly baristas often remember your drink orders if you drop in every day. Plus, it's a central hub for Tehaleh folks. Meet up with friends and neighbors, have a delicious lunch when you can break away from work, and sit back to take in the awe-inspiring views.
Who doesn't love a community hangout with small town vibes?
Read more here: Tehaleh's Local Blend of Community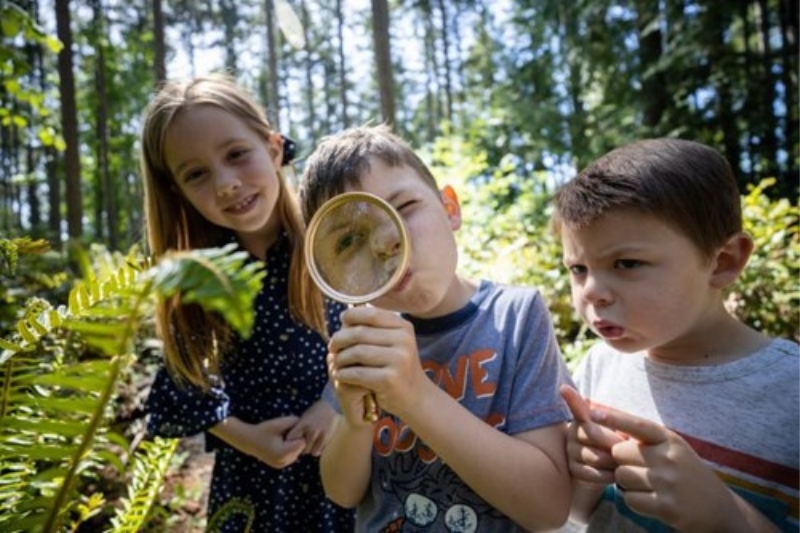 Discover your local wildlife
A little bit of patience and an attentive eye can introduce you to another world that sits right near your doorstep. Becoming an admirer of nature is as simple as noticing its existence and bringing curiosity along on your walks. You could become a part of the birding community. Or wander through the woods identifying flowers, trees, and insects that are thriving on your favorite walking trail. Tehaleh invites majestic sights and if you want to slow the day's pace down, the natural world around you is waiting for you to listen, look, and learn.
Read more here: Tehaleh Critters: An Interview With Bob The Slug Man Brown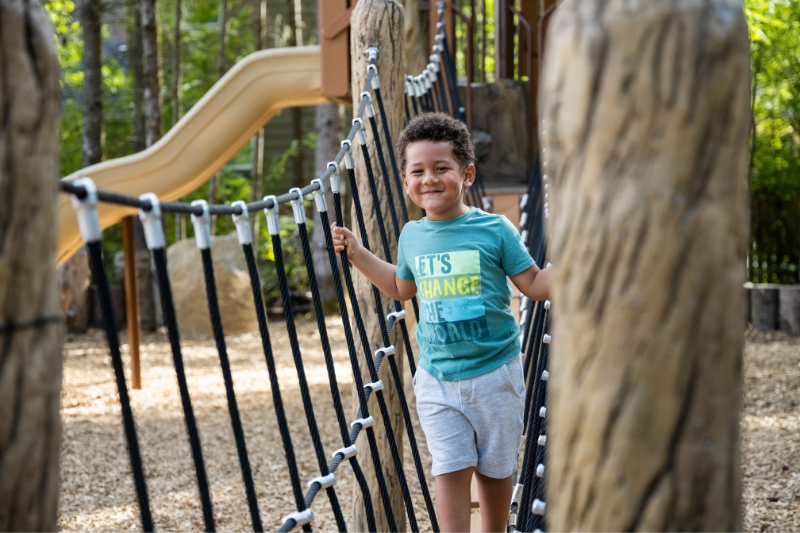 Park hopping.
The park hop is fairly easy to do while you're enjoying a nice jaunt around Tehaleh. Plan out a route that connects parks around the neighborhoods. You can bring the pups along, find awesome playgrounds for the kids, and even make a picnic out of it.
If you're a jack of all trades who likes to organize fun events, you might even be inclined to start a big multi-sport tournament all across Tehaleh. The Tehaleh-lympics? Sounds like one heck of a day.
Read more here: The Park Hop at Tehaleh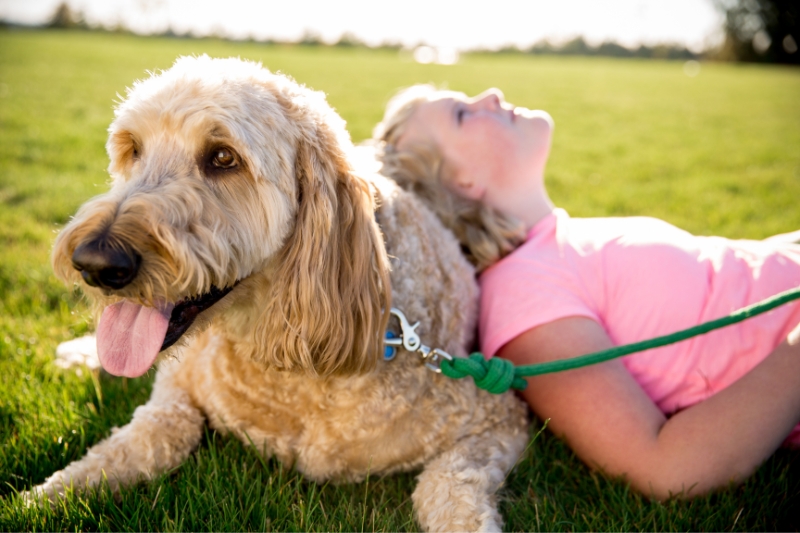 Heading to the dog park.
Hounds Hollow is a perfect dog park and it's one of the best in the PNW. 11/10 dogs would agree. What's also great is the number of places you can find near Tehaleh as well. Find your new favorite parks, hikes, and restaurants that make life with lassie all the more fun.
Read more here: Best Places Around Bonney Lake for Dogs & Humans
Hiking with the kids
This is nature's playground and many of the finest moments take place right in your backyard. Mt. Rainier is a stunning character that's an educational experience as much as it is a way to get out and enjoy a healthy hike. Find waterfalls, peaceful views, and kid-friendly hikes that will provide a unique bond between your children and the wilderness nearby.
Read more here: Tehaleh Excursions: Taking The Kids To Mt. Rainier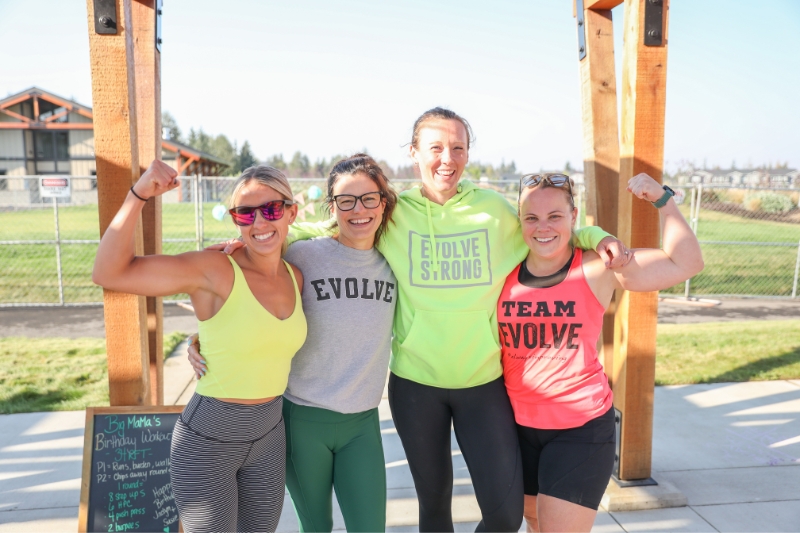 Find your sport.
Much like the park hop you'll be glad to find there are so many cool activities that bring people together as groups. It's a social boom. Whether it's the excitement of pickleball, taking yoga classes, shooting hoops, playing catch, softball leagues, skateboarding (and more) – you really have so many options to meet up with your fellow neighbors and keep the competition fresh.
Read more here: The Best Workouts Around Tehaleh
Make a visit to Tehaleh
There's always something new to seek out in Tehaleh. Become a part of a community that brings its best, seeks new adventures, and supports the unimpeded fascination with our natural world.
Our Tehaleh ambassadors would love to show you around and help you picture a place among the woods and mountains that you can call home.
Want More Information?
Please click below to contact our team and we will be happy to answer any questions you have!
Contact Us
Categories