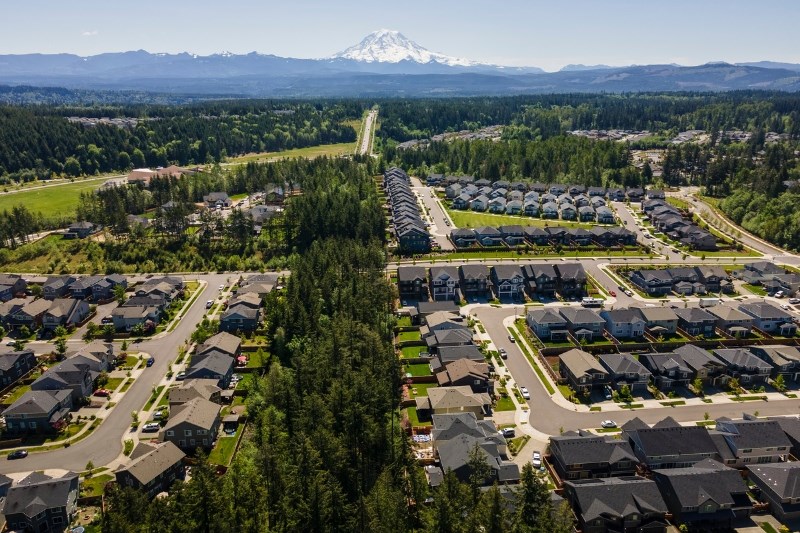 What is a Master Planned Community
Bringing together a community is not as simple an undertaking as hosting a backyard barbecue – even then you're well aware of what it takes to get a group of people for a casual weekend meetup.
A master planned community (also known as an MPC) is a mixed-use development which transforms a tract of land to create a unique community for individual homeowners and businesses. These masterplan communities are well-thought out and are comprised of many moving parts. They're massive projects, necessitating approval from local government. It can take years, even decades to bring an MPC from the drawing board to its initial construction phase.
Master planned communities aim to sculpt an ideal living environment that will attract a variety of people who can bring their interests and hopes to new terrain. Take Tehaleh for example: designed for those who enmesh their social and outdoor lifestyles and wish to build a thriving, kind community.
Features that make master planned communities attractive
Not all communities are the same! Some MPCs boast a resort lifestyle, others focus on catering to 55+ communities, and even more tout a family-centric environment. The features they offer can vary but typically include things, such as:
Shared green spaces & trails
Community centers
Gyms & athletic facilities
Events & activities
Well-maintained yards
Architectural diversity
Great nearby schools
Retail shops
Dog parks
Safety & security
A community bonded in similar interests


What makes Tehaleh so defining is its ability to bring together many different kinds of communities within its overarching one. You can see young couples finding their first home, families setting their footing in a welcoming atmosphere, empty nesters stepping toward their next adventure, and all feel interconnected. There's a slice of life here for everyone.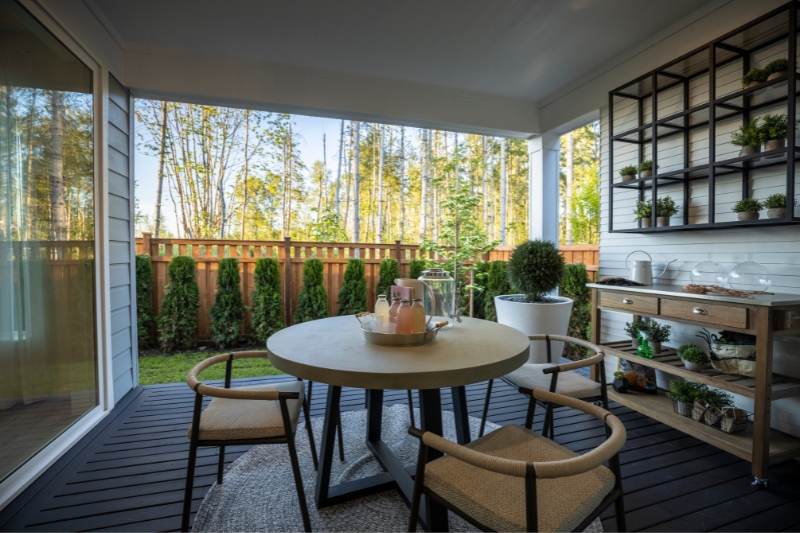 Why do people live in a planned community?
As you're searching for your new home you might wonder why a master planned community would be better than, say, another neighborhood down the road.
One of the most attractive parts in moving into an MPC is being able to customize your experience. Building a brand-new house according to your specifications, needs, and desires is a level of control that not all home buyers are able to take on.
But it's not always about building a brand-new house. Those who want to be able to join a community that cares about its neighbors is a perk that's not readily available elsewhere. In fact, it seems there's a deficit of community in many places at times. Even beyond new construction, it's quite common to see new neighbors find their peaceful dream home long after that home is built. MPCs build the foundation and it's those who live there that bring it to life.
For most, it isn't just a house or mortgage. It's an investment in one's community, in being able to share adventures, and taking the next step to a better livelihood.
Designed with growth in mind.
You've heard the phrase: what you see is what you get. While that may apply for the home you fall in love with, it certainly isn't the do-it-all phrase for Tehaleh. There's so much more on the way. New parks. New homes. New friends and neighbors. Exciting retail and community events on the way! This makes the future of Tehaleh a part of your life as you're at the ground level, becoming a key part of a wonderful community.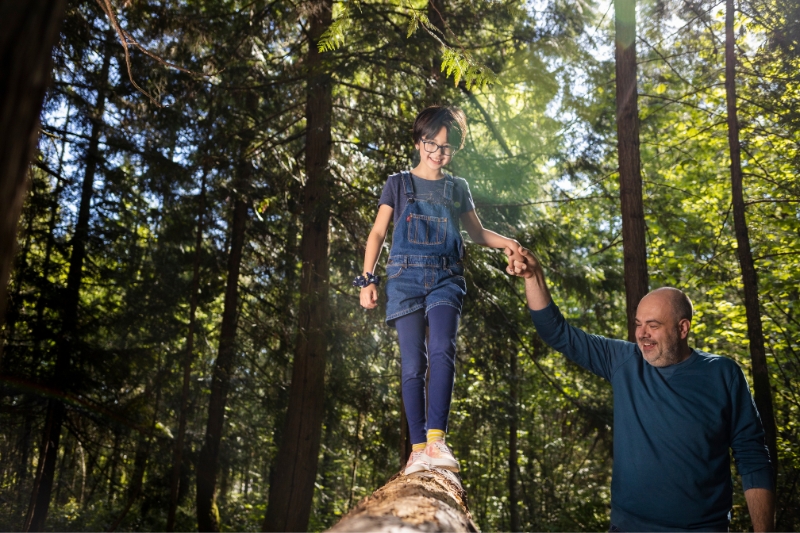 Today's parks and the connected trail system are just a sample of what the area will eventually become. This makes it easier for folks to enjoy the perks of a growing neighborhood without having to run errands or head to a different town for simple things: like dog parks, playing fields, schools, and a community center.
It's also an ample space to set up your own business for success. Or to enjoy what your fellow community members are offering.
For instance, in Tehaleh there are business owners running operations right out of their home offices (or even out of their garages.) Seriously, check out how many there are! The ability to run a profitable business within your community gives business owners access to a local, friendly market. It's Main Street with a gorgeous view. Whether it's dog walking, photography, or a fitness studio – there's plenty of opportunity built into your world.
Entrepreneurs and self-starters can find their next project right in the neighborhood!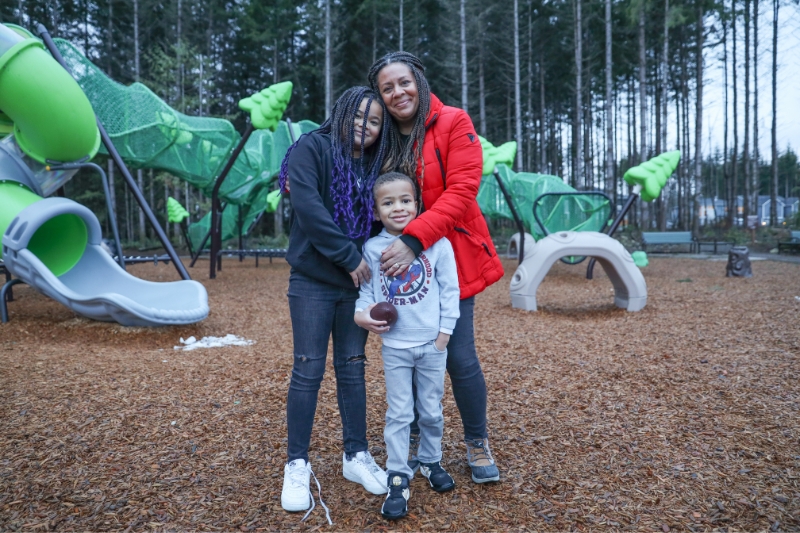 Who likes to live in an MPC community
It's hard to answer this question without saying: everybody. A few examples that are quite common: those seeking the tight knit community they have always wanted to find. Or those escaping the hustle and grind of the city for a bit of peace of mind. Others are drawn to the beautiful Pacific Northwest from all parts of the country.
What ends up happening is that so many people who find the community that fits their lifestyle best, end up finding themselves at home for the first time in recent memory.
Another common thread is that the prices of single-family homes have become astronomically high. So much so, that it often feels like the purchase of a home is out of reach for hardworking individuals and their families who are looking for a boost in quality of life. So where do they go?
With easy access to both Tacoma and Seattle, better job opportunities for remote, hybrid, and at-home workers it's often a no-brainer that Tehaleh is the right place to be. Without sacrificing that quality of life.
Pros and cons of master planned communities
Like any responsible, prospective buyer you know that this is a big decision to make. What are the great parts? Do the good things outweigh the bad? Is the bad all that…bad? If you're curious to find out whether living in an MPC is the right choice for you, read on.
The benefits of living in a master planned community
Easy access. Those necessary trips to grab coffee, get lunch, or go grocery shopping are never far away. Without having to hop in your car you can bring your dog to the dog park or enjoy the trails surrounding the area. Quick access to these amenities makes it an obvious perk.
Plus, having built in amenities like retail shops make it easy to grab what you need without having to head into town, still allowing you to get out of the house without having to turn it into a big trip. It extends your community further and keeps you well kept within your neighborhood.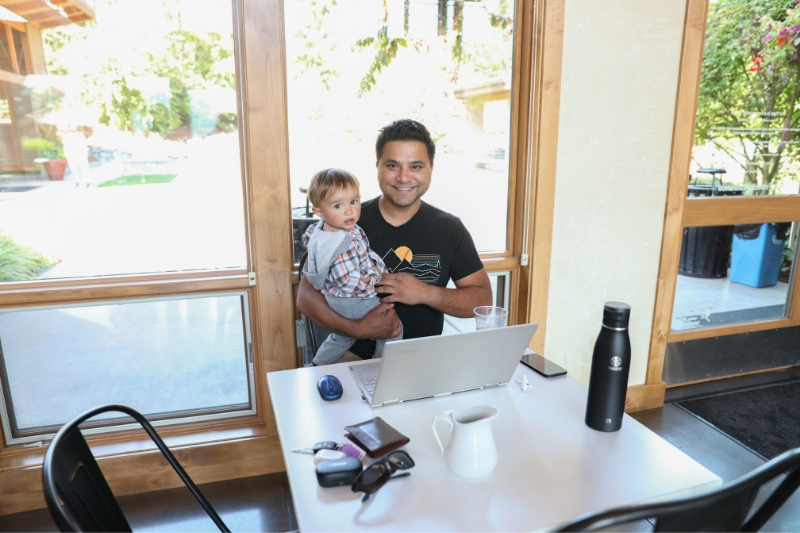 WFH convenience. Working from home or enjoying a hybrid schedule assures you can take advantage of your proximity to all the things you love…on your own time. At Tehaleh, you're closer to the mountains and when you want to hop out of "work mode" to clear your mind – you have 30+ miles of intersecting trails for those therapeutic walks.
Privacy & safety. Here's looking at you, city-dwellers. You've lived in apartments or condos that share walls with one neighbor or several. Maybe you've had a car window smashed and shrugged thinking it is what it is without blinking an eye. Loud arterial streets that make you tense up when you're walking your dog have gotten on your nerves.
City living is an exciting thing, but sometimes that's not always the best. You might want to raise a family in an area that is kept away from some of the chaos without losing the community aspect.
The drawbacks to living in a master planned community.
HOA fees. For some, HOA fees are a thorn in the side. Condos in the city often have exorbitant fees in the hundreds of dollars per month. It's like paying rent all over again. Other resort-style MPCs will require resort-style HOA fees. However, these expenses can be worthwhile if the offerings outweigh the costs associated. Not having to drive to the dog park saves money on gas. Great public schools save on private education bills. It comes down to what you like and how your HOA uses those fees to improve your neighborhood and living experience.
Far away from city life? If you're leaving a city environment for the 'burbs you might wish that you didn't have to leave the many cuisines or entertainment that are at your disposal. Some might argue that it's better to visit a city than to be wrapped up within the cost of the city. To each their own, but convenience is never far.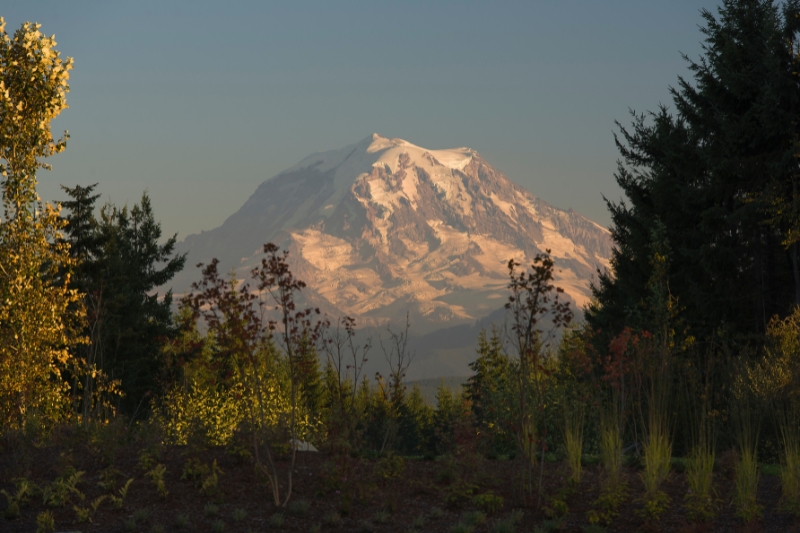 Why choose a master planned community in Washington state?
The best way to find out if a master planned community is in the cards for you and your family is to visit Tehaleh to see what makes it the best MPC in the state – if not the whole country. The friendly atmosphere is here on any given Tuesday as much as it is on a perfect weekend in the summer. We'll get you acquainted with one of our friendly neighborhood Ambassadors who can attest to their lived experience.
Want More Information?
Please click below to contact our team and we will be happy to answer any questions you have!
Contact Us
Categories