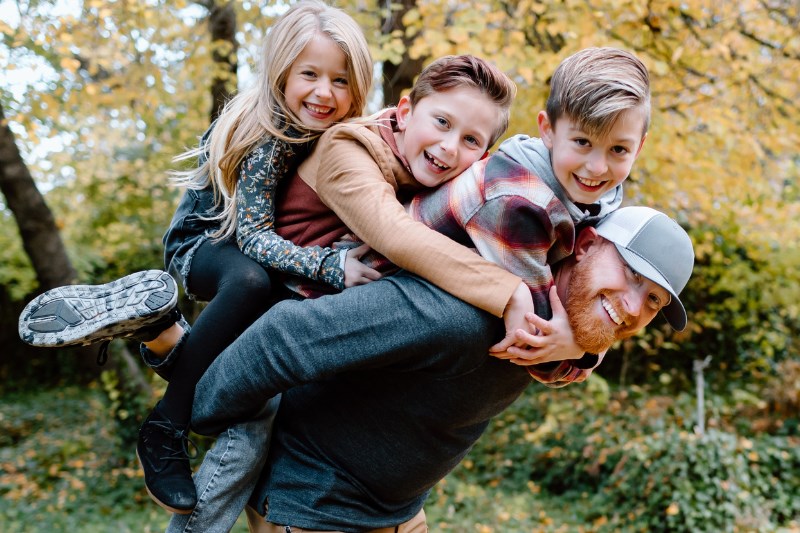 Tehaleh is the Perfect Place to Spend Father's Day
Father's Day is right around the corner and this year you'll want to ring in the occasion Tehaleh-style. Whether it's grandpa, dad, your in-laws, uncles, brothers…Father's Day is best spent outside in the beautiful outdoor spaces at your fingertips.
What makes a great Father's Day celebration?
Dad might be a happy camper hanging out in the backyard, mowing the lawn, watering plants, fixing up whatnots all around the house, and wrapping up the day with seared salmon and steaks on the grill. Those kinds of celebrations are a bit of the routine he loves but you can also add your own special way to show him you care.
Clean the mower, sharpen the blades, and fill it up with gas.
Help do the tasks he completely despises (weeding is a good place to start.)
Head to the grocery store and grab the best fish, steak, charcoal, or go out and fill up that empty propane tank.
Plan an evening grill session outside of the house or opt for a nearby Tehaleh park or find a sheltered grill around Bonney Lake. Bonus points if you surprise him with an impromptu get together with his pals.


Host an at-home tasting!
Is Dad a wine, whiskey, craft beer, cheese enthusiast? Find out what flavors and brands he loves and aim to introduce varieties he has yet to try. A selection of 5-8 different kinds of wine, cheese, whiskey, NA drinks, or local craft brews can be a perfect gift that's easy to find at the grocery store. Plus, if you have a larger gathering planned in your backyard hosting a casual tasting table can help the whole gang try out new flavors that go beyond the normal offerings.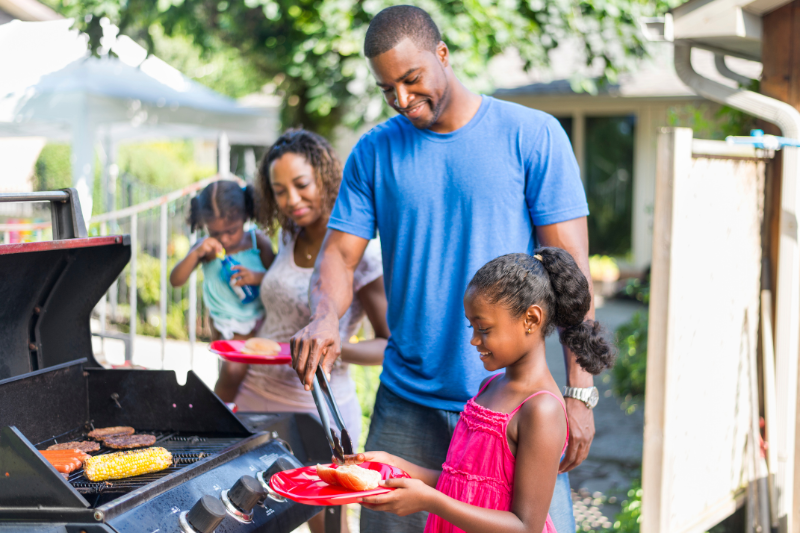 Add in a barbecue element to round it all out.
Pair those beverage choices to a variety of meats and seafood on the grill. Lighter flavors go great with PNW's finest offerings: oysters, clams, salmon, sushi, even chicken. Bolder flavors pair best with the smokier meats like steak, bratwurst, burgers, and all the red meat your heart desires. Tehaleh is going to smell like pure bliss this Father's Day.
Healthy competition and exercise – try out a mini-triathlon.
Weather looking good and Dad's looking to get a good workout in? Map out a bike or running course around Tehaleh. No need to go full Iron Man – make it accessible (and safe) for the whole family. You could even add in a slip and slide, cornhole or bocce tournament, or do a 3-point shootout competition to mix it up. The Tehaleh parks have it all!
Whoever wins gets to tag along with Dad for a gift card outing of his choice (massage, yoga, pedicure, 18-hole golf session, pickleball lesson, you name it). If Dad wins? Winner's choice.
Help out the taskmaster
If Dad is a hands-on builder with a maker's knack there's a 99% chance there's a project he's had on the backburner for some time. Whether it's sanding down a vintage-looking door to turn into a coffee table, building the ultimate gaming PC, or framing photos and posters around the house – there's a chance to spend some quality time helping him get a head start on those leftover tasks.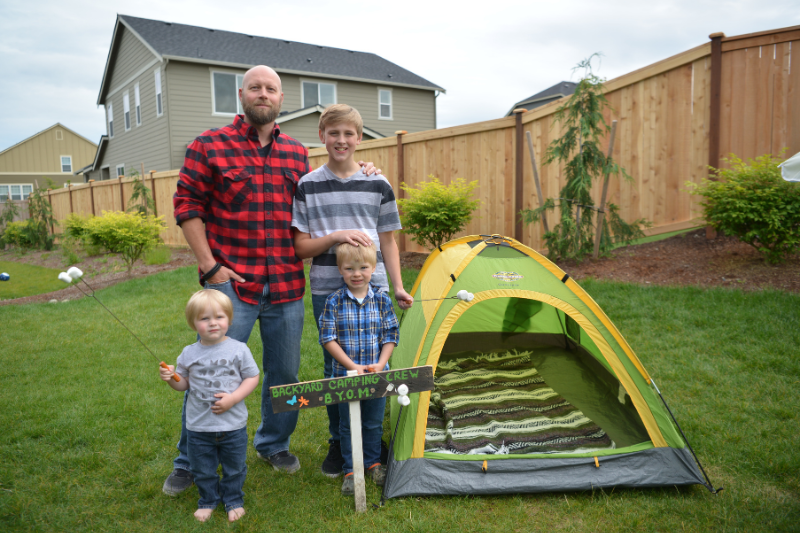 Better yet? Ask him how he'd like to spend his Father's Day.
"Ask not what your father can do for you. Ask what you can do for your father." Sometimes surprises and extra activities are the last thing he wants to do on his day off. He'd be happy taking a solo walk around the miles of paths in Tehaleh or setting up an awesome "campsite" in the backyard. Maybe he wants the whole gang to be around all day without any screen time. It can be the simple things and all you have to do is ask what his ideal day looks like.
Treat him to an event he'd love to see.
One of the great benefits of living close to Tacoma and Seattle is how easy it is to find incredible sporting events, concerts, museums – you name it. Take a look at the venues to see what games, acts or exhibits are coming to town and surprise him with a few tickets!
Catch a live game.
See the Mariners at T-Mobile Park
On a basketball kick? Find the Seattle Storm at the Climate Pledge Arena.
Goooooooooooooooal! Some of the best soccer (futbol) is right nearby: the Sounders and OL Reign at Lumen Field.
Or head to TopGolf in Renton for an arcade style golfing experience.


Add some music to his day
The Moore & Paramount Theatre
Showbox
Chateau Ste. Michelle Winery
The Rialto Theater
Tacoma Dome
Zoo Tunes at Woodland Park Zoo


Father's Day belongs in a museum!
Museum of Glass in Tacoma
LeMay – America's Car Museum in Tacoma
Washington State History Museum in Tacoma
Seattle Art Museum in Seattle
MoPOP in Seattle
Museum of Flight in Seattle
Pacific Science Center in Seattle
Chihuly Garden and Glass in Seattle


You have plenty of options all around you and you'll find the best athletic, artistic, and creative talent stopping into your neck of the woods all the time.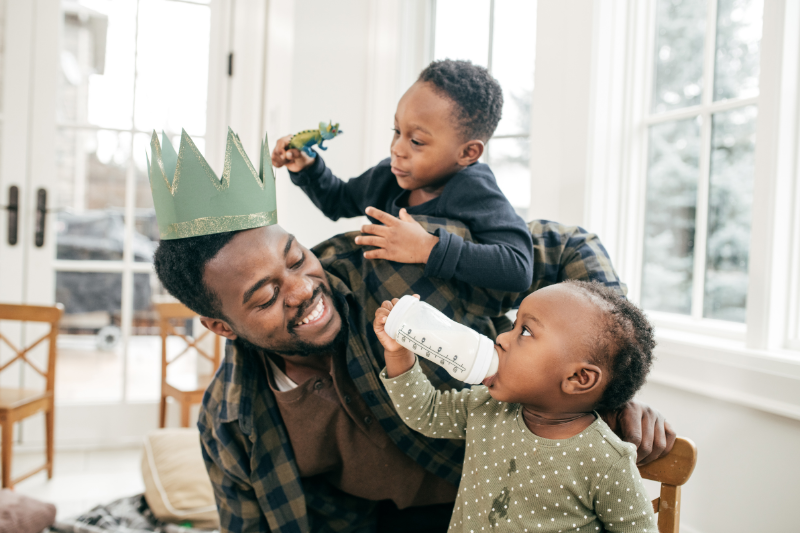 Thank all the dads out there!
Father's Day is a wonderful way to remind all the father figures in your life how much you care – their leadership, strength, moral fortitude, guidance, and even their dad jokes – they all make a positive impact. In Tehaleh, Father's Day is a community celebration and when you're walking around the neighborhood you'll get an iron understanding of how important great fathers of all kinds can make this little piece of the PNW the best place to live. Get in touch with us and we'll introduce you to the wonderful world of Tehaleh – a paradise for pops.
Happy Father's Day!
Want More Information?
Please click below to contact our team and we will be happy to answer any questions you have!
Contact Us
Categories