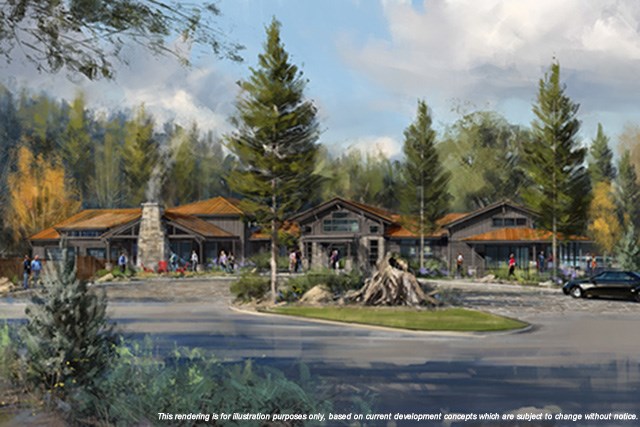 Trilogy at Tehaleh Showcase Club House and Innovative New Home Designs

Tehaleh has big milestones in the works for the coveted active adult neighborhood for buyers age 55+. Trilogy at Tehaleh has just released the designs for its new resort-style clubhouse. The club will offer top-caliber food and spirits, plus opportunities for homeowners to try new fitness activities in personal and group settings. The grand living room in the great room will offer comfortable space to connect with family and friends.

"We planned every part of this clubhouse based on what we heard from our homeowners and our potential customers," said Richard Obernesser, Area Vice President of Trilogy by Shea Homes. "Trilogy at Tehaleh is designed for people who want to enrich their lives, nourish their souls, feel great and have fun."

Trilogy at Tehaleh recently unveiled two new models for Shea 3D homes, a completely new concept in home design. The new Shea3D homes and YourPlans™ floor plans let the buyer decide how their home will perfectly complement the way they live. Buyers can tailor their primary living space to match their unique lifestyle, choosing the placement of their kitchen as well as dining, entertainment, outdoor and other living areas. All YourPlans are based on an open-space concept and allow customers to choose from three unique main living spaces – Entertainment-centric, Kitchen-centric and Outdoor-centric.

 Never before has the customer been given the opportunity to actually choose the primary living space where they spend the majority of their waking hours. The Shea3D concept was inspired by consumer's passions, lifestyles, and how they actually live. Tehaleh is excited to be at the forefront of this innovative new housing design.

 This fall Trilogy will also debut the Cortile Collection, a new set of homes designed to dazzle. Cortille is Italian for "courtyard" and these homes stay true to their name with large outdoor courtyards that offer the complete indoor-outdoor Pacific Northwest living experience.
As Trilogy at Tehaleh's resort-style living continues to unfold, the neighborhood is poised to become the ultimate indoor-outdoor playground for buyers age 55+.
We encourage you to visit Trilogy at Tehaleh and view the new models as well as see the plans for the new club at Trilogy, or sign up for the Trilogy at Tehaleh interest list now and be among the first to see the Cortile Collection.
Want More Information?
Please click below to contact our team and we will be happy to answer any questions you have!
Contact Us
Categories