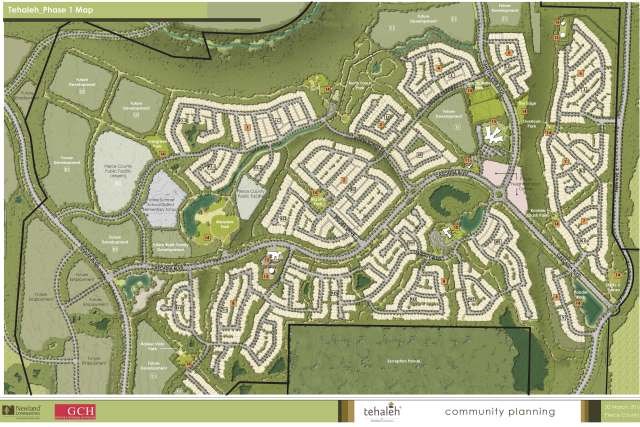 Thoughtfully Envisioned and Designed
The first time you drive through Tehaleh, you know you're someplace very special. A beautiful community peers through fir trees, winding trails and a sense of community you can only dream about—all under the thoughtful gaze of Mount Rainier.

To make this dream a reality, the team from Geyer Coburn Hutchins Planning and Landscape Architecture (GCH) worked closely with Newland's development team to ensure the success of the Tehaleh community's long-range vision. GCH's thoughtful approach and comprehensive understanding of regional planning strategies played a key role in the overall design for Tehaleh.   

"As planners, it is exciting to see a community evolve from concept into reality and now thriving as one of the most successful master-planned communities in the Pacific Northwest," shared Murray Hutchins, a principle of GCH.

From the earliest stages, the vision was to create a community that combined the traditional sense of belonging of a small town with connectivity, sustainability and a link to nature. Murray recalled "Steeper slopes, significant stands of trees, views, soil types—all dictated areas of preservation creating natural boundaries for villages within the community. These areas then became the connective framework for trails, parks, and the other amenities throughout Tehaleh. GCH is honored to have played a role in the planning of such a wonderful place and are eager to stay involved to see each new piece unfold."

And today, this thriving community continues to grow and welcome new families looking to make their home here.
Want More Information?
Please click below to contact our team and we will be happy to answer any questions you have!
Contact Us
Categories