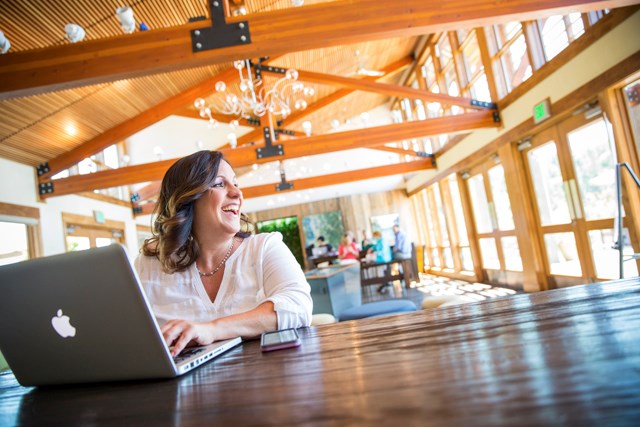 Tehaleh Wins "Best of the South Sound" for Trails, Office Space, Event
The people have spoken, and Tehaleh has come out on top! Thousands voted for their favorite people, places, and things in South Sound Magazine's annual "Best of the South Sound" readers' poll. Tehaleh won the day with five "Best of" awards for the community's beloved amenities.

The prized trails of Tehaleh, which wind for more than 30 miles throughout the community's forests, neighborhoods and parks, took home the honors for both "Best Hike" and "Best Place to Walk Your Dog". Tehaleh is a haven for walking, jogging, and hiking in the exhilarating fresh air. After a good long hike, you and your dog are welcome to stop in at The Post for a treat, (and if you have more than one dog, they are welcome too).

"Best Office Space" was awarded to The Post, Tehaleh's warm community welcome center with a Caffé D'arte coffee shop that offers peaceful, productive solace for those that prefer to work on-the-go. The comfortable couches and variety of sitting areas and free WiFi mean telecommuting in comfort.

The onsite Donald Eismann Elementary took home "Best Public Elementary School" praising the preschool to fifth grade's dedicated staff for taking early-learning seriously, with a handful of specialists on staff for music, technology, and physical education classes.
Aside from the outstanding amenities, Tehaleh is well-known for its events, which help foster the close-knit sense of community. The fifth "Best of South Sound" award went to Harvest Day, Tehaleh's annual anniversary celebration, which was crowned "Best Festival in the South Sound". Harvest Day visitors are blown away by the panoramic views of the natural landscape on the free tethered-hot air balloon rides. The event also includes live music, beer and wine garden, food trucks, horse drawn carriage rides, local artists and vendors, and other family activities. Voters agreed it's the best, family-friendly way to welcome fall.

For those interested in getting a slice of Tehaleh life before visiting, the community's Instagram page features photos and videos that give a peek into a day in the life of Tehaleh residents. Take in the stunning Mount Rainier views, see the ins and outs of the model homes, and even catch a glimpse of residents and visitors enjoying Tehaleh's outdoor lifestyle at Instagram.com/Tehaleh.
Want More Information?
Please click below to contact our team and we will be happy to answer any questions you have!
Contact Us
Categories