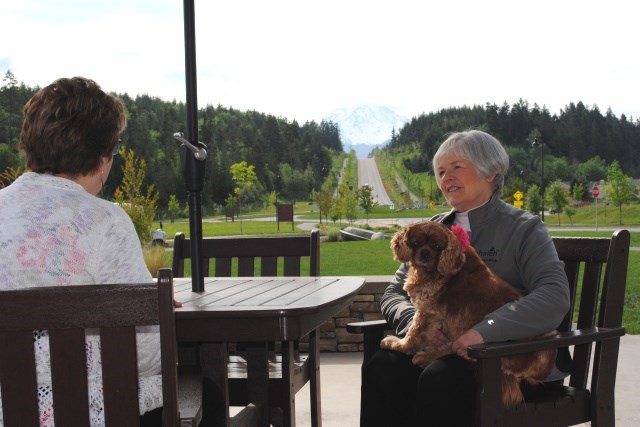 Tehaleh Ambassadors, Champions of the Community
Want to know the best spots for hiking and picnicking? Or the best dessert at Caffé D'arte? Get the insider's point of view of Tehaleh from our Tehaleh Ambassadors. These friendly Tehaleh residents are here to help answer any and all of your questions about living and playing in Tehaleh.
Ambassador Laura Ryall loves the chance to get involved with her hometown, where the sense of community runs deep. "I landed in a slice of heaven. I've lived in a handful of places, and there is nothing like this. I thought I had lived in a community before, but Tehaleh takes it to a whole new level."
Ambassador Chris McCullough loves to connect with future neighbors and make their first introduction to the community a warm experience. She remembers one day in particular when she was talking with guests from out- of- state who were concerned that they wouldn't make friends. "After they closed, I took them pastries and invited them to coffee to ensure they had some friends right away," recalls Chris.
So when you're visiting Tehaleh, let us know, and we'll set you up to meet an Ambassador. Even if you don't have questions, wouldn't it be fun to meet a future neighbor?  It's just one of the ways Tehaleh sets itself apart. Visit The Post to learn more.
Want More Information?
Please click below to contact our team and we will be happy to answer any questions you have!
Contact Us
Categories