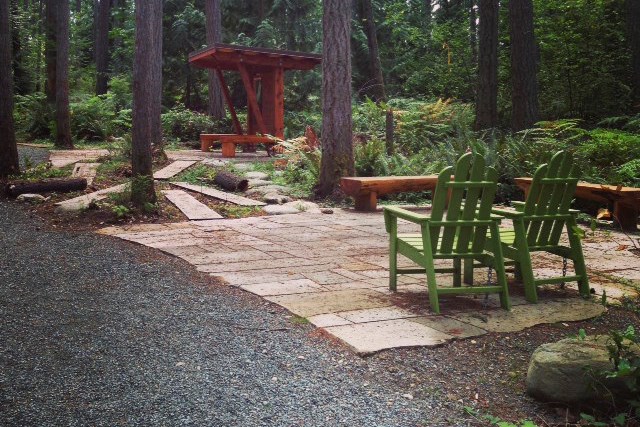 Spotlight On: The Living Room in the Forest
At Tehaleh, the living room in the forest is a very special place to many. It's a great resting stop along the Tehaleh pass and one of the main features of the more than 30-mile trail system. Residents have been seen hosting group studies, picnics, or just having a quiet moment of rest in the middle of their morning trek.
Nothing short of beautiful, this serene space is alive with Tehaleh wildlife. If you sit still you'll hear the birds singing, the leaves rustling, the crickets chirping. You may even come across a deer respectfully strolling through.
While the area is surrounded by lively streetscapes, it's full of nature. On a warm dry afternoon, the area smells reminiscent of days at summer camp when you were a kid. One of the sweetest scenes is watching the residents pour out of the Tehaleh pass as they utilize the trails from their houses to meet up at an event at The Post. 
Many residents are excited about the organic growth of this section of Tehaleh. If the living room is an example of what special areas to come, then they can't wait. 
Want More Information?
Please click below to contact our team and we will be happy to answer any questions you have!
Contact Us
Categories