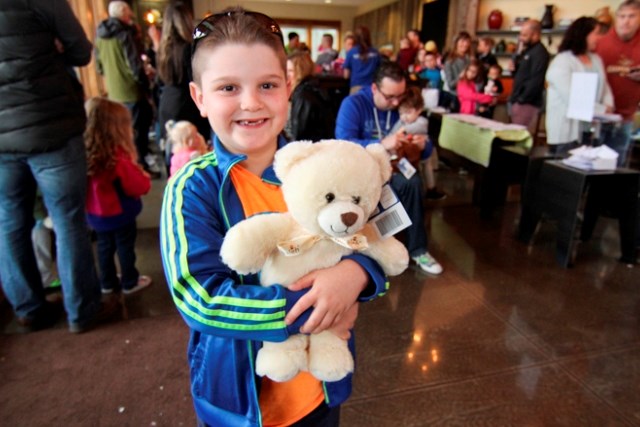 Caspar Babypants, Build-A-Bear and Staycations, OH MY!
Life in Tehaleh is an adventure- that's why we're offering five ways to win big thrills (plus a little chill). While you're here, check out the breathtaking Mt. Rainier views that are warmed by our distinctive homes and acres of naturally friendly parks, trails, and open space, making us the best value in the Puget Sound. When you visit Tehaleh before March, enter for your chance to win 1 of 5 action-packed staycations plus $500 from REI by touring one of our 14 beautiful model homes!
Choose Your Home Adventure by entering for a chance to win one of the following staycations:
Crystal Mountain, Washington's largest ski resort is a Ski and snowboarder's wonderland! After your day on the mountain, take the gondola to the Summit House for dinner where you can enjoy majestic Mt Rainier views and afterward relax in the resort's hot tub.
Great Wolf Lodge is famed for taking waterpark excitement to a whole new level. During your stay, zip down a fast-paced waterslide and catch some waves. After a day of slides grab a delicious dinner at one of the resort's gourmet eateries, and unwind in your suite that features a mini log cabin doubles as a kid's sleeping quarters.
Salish Lodge & Spa is a luxurious getaway in the foothills of the Cascade Mountains overlooking Snoqualmie Falls, where Salish Lodge & Spa is famed for its world-class dining, northwest-inspired design, golf, spa treatments and outdoor recreation. There's even an onsite romance concierge!
Alderbrook Resort & Spa is surrounded by the Olympic Mountains and located on the shores of the hood canal, Alderbrook resort is an idyllic getaway. During your stay, you could hike over three miles of trails, relax at the spa (or inside their luxuriously appointed rooms), and enjoy some of the region's best food and wine.
Port Ludlow Resort is an unforgettable experience along the shores of the Puget Sound. Port Ludlow Resort boasts a championship 18-hole golf course, beautiful 37room boutique waterfront inn and a 300-slip marina. During your stay, hike or bike the 26 miles of trails, or go fishing in the Sound. Later, have a show stopping meal at the Fireside restaurant.
There is always a reason to keep coming back to Tehaleh. Mark your calendars for these upcoming community events. Visit the Tehaleh Blog often for more details.
April 16 – Bring the kids out to dance and sing to Caspar Babypants, the stage name of children's music artist Chris Ballew-who is widely known as the singer of the Seattle band Presidents of the United States of America. Caspar Babypants will be onsite at Donald Eismann Elementary to perform his children's songs which bode well with both children and adults.
May 14 – Don't miss out on Build-A-Bear coming to Tehaleh. We will host this fun-filled event at Donald Eismann Elementary with 1,000 complimentary bears. Ensure to get here early so you and your child can go through the entire Build-A-Bear process, complete with the heart ceremony and dressing your bear. Afterward, stay for the family fun with games and activities provided by the Build-A-Bear team.
September 24– Don't miss the annual Harvest Day with hot air balloon rides, food trucks, horse drawn carriage rides, live music, vendor fair, beer and wine garden and more.  Harvest Day kicks off with an annual trail run with the official Seattle Seahawk's mascot -Blitz- at the finish line giving high-fives. With a marathon, half-marathon, 10k, 5k and 1k kids run, there is a run for every skill level.


Want More Information?
Please click below to contact our team and we will be happy to answer any questions you have!
Contact Us
Categories