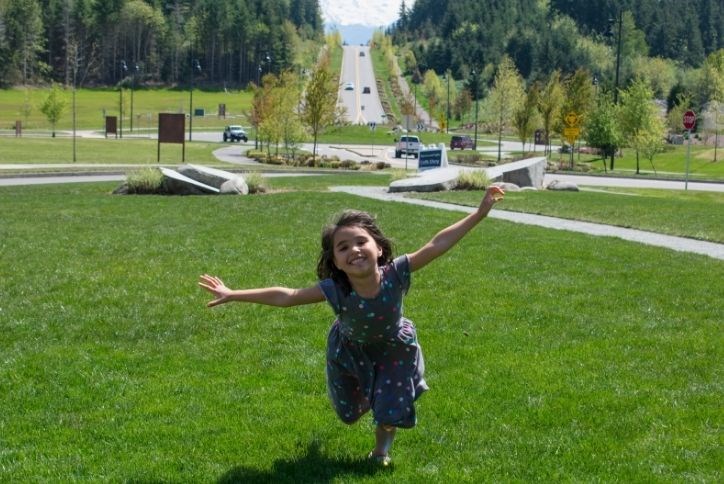 Green Spaces Are Great for Kids
From days playing in the forest to a friendly neighborhood game of tag, there are many benefits that come from kids living and growing up around an easily accessible natural environment. A few of the well-known benefits include: a reduction in ADHD through improved concentration and focus, better physical coordination and balance, greater imagination and creativity and improved cognitive development. Here are a few more reasons playing in nature is crucial for child development.
Increases Vitamin D Levels
The American Academy of Pediatrics says that vitamin D offers us several health benefits, such as strengthening bone health, regulating hormones and helping to prevent diabetes and heart disease. In order to stave off vitamin D deficiencies in children, the Cleveland Clinic strongly urges parents and child care providers to make sure that their kids receive a healthy dose of the nutrient. There are vitamin D supplements that you can take, but you can also get it through a free and natural version: sunlight.
Reduces Stress
In 2014, researchers from the University of Colorado teamed up with educators from Maryland and Colorado to study the effects that green schoolyards had on children's stress levels and overall health. They made the argument that increasing children's exposure to green outdoor spaces (e.g., lush playgrounds or forested woods) could help decrease children's stress levels by offering them an escape from life's daily routine. The study said that kids who play outside found "peace away from stresses in the classroom and daily life."

Children Are Happier
Regular playtimes in nature help kids to better deal with adversity and have been shown to increase cooperation and empathy towards other beings. Play in nature buffers the impact of life's stresses on children, helping them better deal with adversity and stimulates cognition and interest in imaginative play with others.
Nature Also Wins
It's obvious that children benefit from nature but did you know that nature also benefits from the children who play there – even more so when a child's nature experiences begin early in life. Children who grown in nature develop into stewards of the earth and have an affinity that lasts a lifetime.
Are you ready to make nature a part of your daily life? Learn about Tehaleh's more than 1,800 acres of parks, trails, and open space.
Want More Information?
Please click below to contact our team and we will be happy to answer any questions you have!
Contact Us
Categories