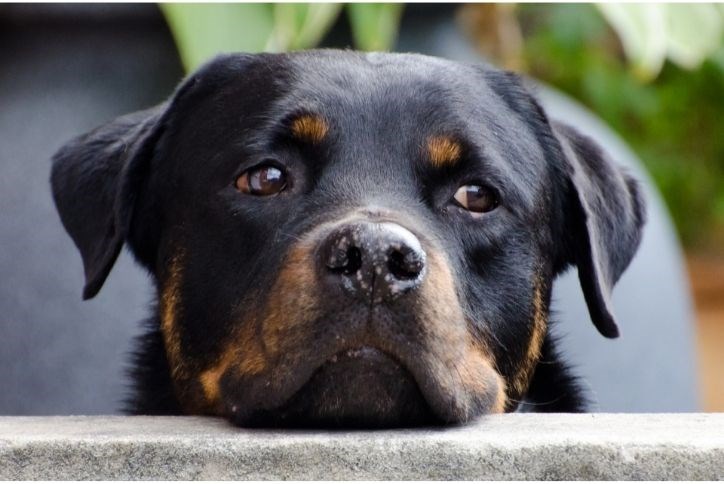 Best Places Around Bonney Lake for Dogs and Humans
Walking around Tehaleh you may be wondering if you're seeing double. Did EVERYBODY get a dog in the past two years? Seems like it. Hey, even you may have gotten a new pup recently. Which explains why you're looking for new places to check out around Tehaleh. If you're new to dog ownership, the rules and restrictions on where dogs can and cannot go can be confusing at times and somewhat infuriating. What do you mean my dog can't have an IPA? He's 21 in dog years.
However, for those of us who want to bring our pup along even if they can't enjoy a burger, coffee, or even a beer, we've scoured the area to find some of the best dog friendly spots around Tehaleh. Take a look!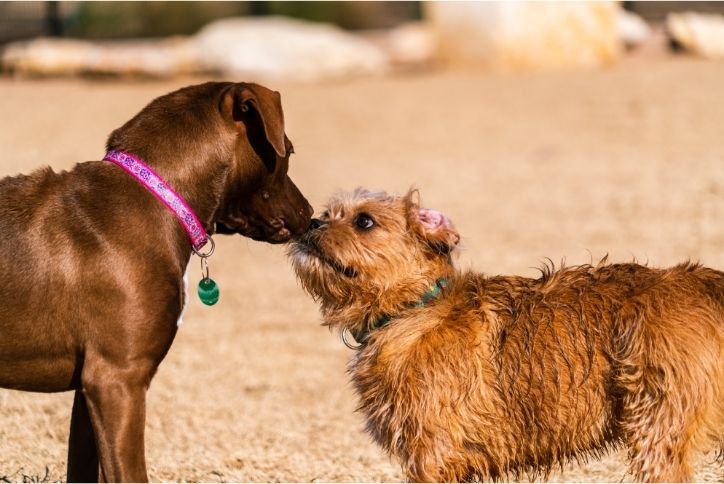 Best Dog Friendly Cafes and Restaurants Around Bonney Lake
You're not looking to sit down and have a fancy meal. And neither is your dog. In fact, your dog just wants to hang out with you wherever you go. Find a quick bite and chill out with your dog at these local spots.
Caffé D'Arte in Tehaleh - Sounds familiar! It's the best café for dog photos if we're being honest.
19 - Outdoor tables for dog owners. Grab a coffee and crepe and have a seat on the patio. Take a walk down Main Street and meander around the calm, quiet neighborhood. Head to Loyalty Park to play some fetch.
Rivers Edge Café & Brews – Hop over to the other side of the river if you're in a sandwich state of mind. Their Cubano and French Dip are popular with the lunch crowd. Sit outside on the covered patio to enjoy tunes and a tasty sandwich.
Burche – This nearby burger spot in Bonney Lake allows well behaved dogs on leash on the outside patio.
Another quick option? Order ahead from your favorite restaurant, find a local park, and enjoy your meal around the sound of water, wind, and nature. (Bring a tasty treat for your dog too.)
Pet Friendly Breweries to Visit
Like cats in bookstores, breweries are notorious for being dog-friendly. Whether you've visited these or have them on your to do list, here are a few of the best rated breweries around the area to bring your pup.
You can also grab a growler of your favorite Washington beer and enjoy with a couple friends back home. That's one of the most dog friendly spots in town.
Best Dog Parks Around Bonney Lake and Tehaleh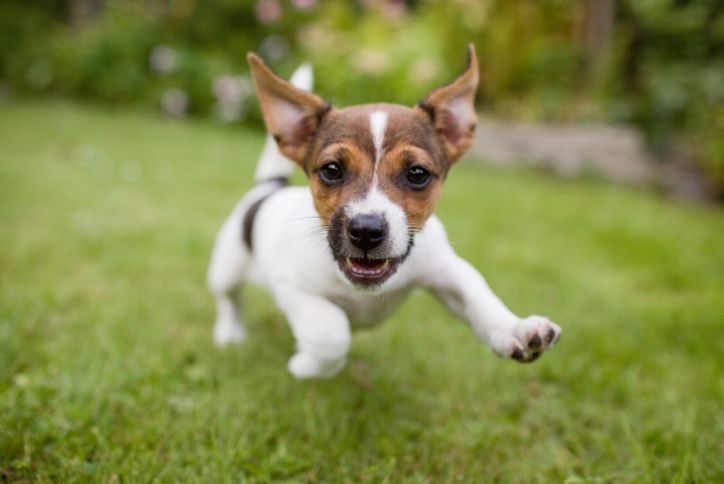 With Hounds Hollow right around the corner, why would you ever need another dog park? Good question! Give your dog a local "scent-cation" to start a fresh new day at a fun new park. Plus, a destination dog park gives you a chance to check out the local dog friendly spots listed above.
Showing these from closest to home, to furthest.
Hounds Hollow Dog Park
Viking Park Off Leash (6 miles)
Rainier Woods Dog Park (11 miles)
Clarks Creek Dog Park (13 miles)
Habitat Dog Park (13 miles)
Orting Dog Park (14 miles)
Roegner Park Off-leash (14 miles)
Enumclaw Dog Park (15 miles)
Best Trails Close to Home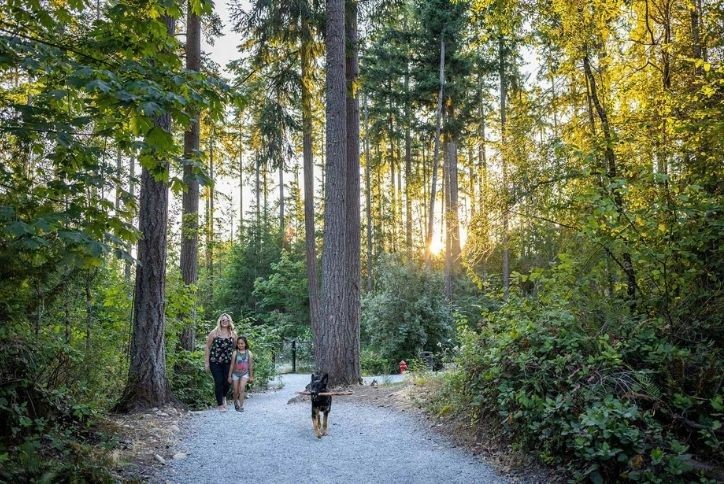 Ever driven out to Mount Rainier National Park with your dog and realize that pets aren't allowed on almost every trail within the park. Oops. I guess we can stick to walking on the roads? And hang out around the campsite? Throw some sticks around? While that can be disappointing, we can find quick drives to local parks and trails. They're family and dog friendly, and a great way to break away from work for an hour or two.
What's better than stepping right out your door to enjoy the 30+ miles of dog-friendly trails connected all around Tehaleh! Swing by Caffé D'Arte for a fresh brewed cup of joe. Easy peasy, the perfect morning walk.
Nolte State Park. Leash up! Take a stroll around Deep Lake for a lunch break.
Melmont Ghost Town Hike. Worth the 30 minute drive. Your dog will love how muddy the trail is, so definitely bring a towel. If it's too muddy treat it as a quick out-and-back. You can always revisit in summer's better weather.
Victor Falls City Park. When the mountain isn't out and you want a view of something spectacular, Victor Falls can be that calming presence. Keep your dog on leash as there are some iffy cliffs around.
Sumner Link Trail – Choose your own adventure and take a stroll with your dog along the White River. Careful of bikes and joggers, but enjoy the bridge views.
Pet Shops and Dog Groomers Worth a Visit
After all these mini-adventures you may be looking to trim your dog's nails, get them washed and smelling clean again, and possibly even getting them a haircut. We have a few local shops worth visiting.
Now that you're acquainted with a few more dog-friendly places around Tehaleh, you may even want to join a community as pup-centric as ours. Give us a call and we'll set up a visit for you to meet a Tehaleh Ambassador. We'd love to meet you and your furry friend.

Want More Information?
Please click below to contact our team and we will be happy to answer any questions you have!
Contact Us
Categories