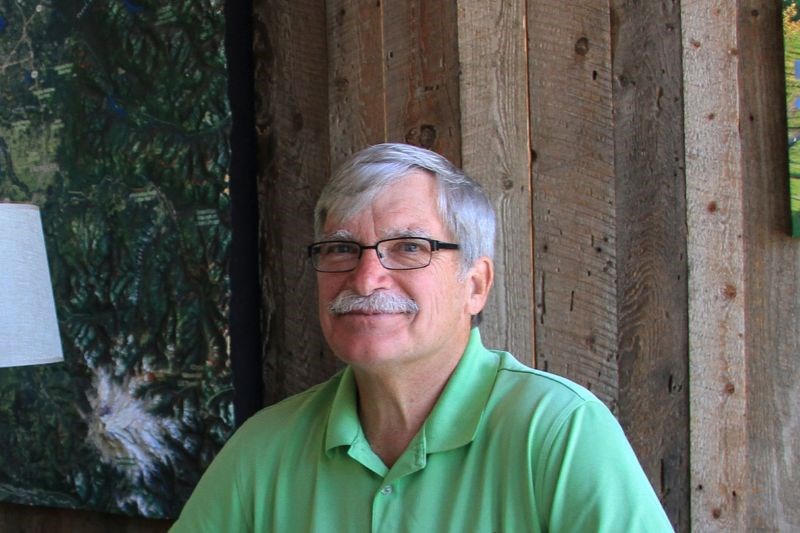 Meet The Neighbors: A Chat with Robert Reed
Becoming close friends with your neighbors? To many, that's a rare quality in a neighborhood. In Tehaleh? That's the way of the land. Finding the right fit at the right time is something that is truly unique about our neck of the woods. Wherever you are in your life's journey, Tehaleh has a community and new lifelong friendships waiting for you.
Meet Robert Reed.
Robert Reed has been living in Tehaleh since 2013. Before moving here, he felt that he had found his forever home near Lake Tapps. But it didn't offer the same quality of life that he was looking for in a community. Friendly neighbors? Sure. Neighbors he could be close friends with? That was the missing puzzle piece. He found Trilogy at Tehaleh had a broader social element he sought after.
"It's just this phenomenon when you move into a new neighborhood, everybody's kind of starting at the same point." Robert says. "It's easy to make friendships, and everybody's really open at that point in time to friendships. It was just a really enjoyable time when we first moved in. And quite often everybody in the cul-de-sac would be…just talking."
Robert enjoys the friendly atmosphere that helps new neighbors start off on similar footing. When he moved in neighbors would host small wine parties and play card games like hearts. And more recently they've even started traveling around the world together.
"We've gone on a riverboat cruise. We went to Orlando and Disney World with another couple." Robert says. "Twelve of us went on a trip to Portugal and spent three weeks over there. We've traveled to Mexico with another couple people and actually just got back about two months ago from spending ten days down in Cabo San Lucas with two other couples that live here in the neighborhood."
Moving into Tehaleh can often be a fresh start, much like moving into college dorms and meeting lifelong friends. It's not Animal House by any means but the neighborhood is the central axis of a fulfilling social life that's rare to find elsewhere.
"You know," Robert says. "We have a kind of a joke around the neighborhood: taking a Trilogy walk. Which typically will last probably three times as long because you're stopping and chatting with people around the neighborhood."
Along with the growth in Tehaleh, the new parks, and ever-growing trail system, Robert is looking forward to when his sons family home is built in Tehaleh and he can see his grandsons easily. The welcoming atmosphere has helped the community grow in its own special ways. Robert remarks about how giving the neighborhood is.
"They're very active in terms of supporting different volunteer organizations and one that I've been spending quite a bit of time working at is The Bonney Lake Food Bank. It's a great organization. So I've been spending a lot of time there. Another thing I get involved in is a litter pickup group (Trilogy Serves Committee) that picks up road litter along the highway up here."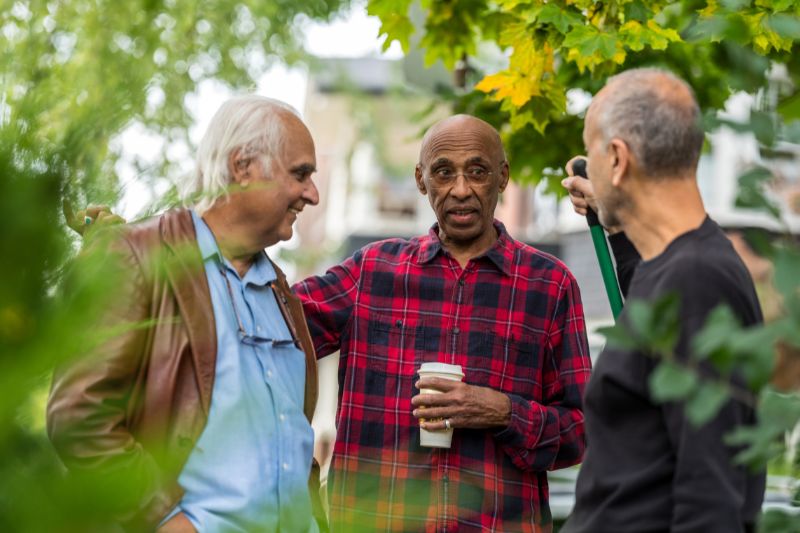 Want to Meet Tehaleh?
 Do you value wild nature, family, friendships, and giving back to your community? We're always looking for more likeminded folks to find their forever home in Tehaleh.
Get in touch with us and we'll get you acquainted with one of our exceptional ambassadors or a member of our team here at the Post. Give us a call at 253.205.8190, we're looking forward to showing you around Tehaleh!
Want More Information?
Please click below to contact our team and we will be happy to answer any questions you have!
Contact Us
Categories