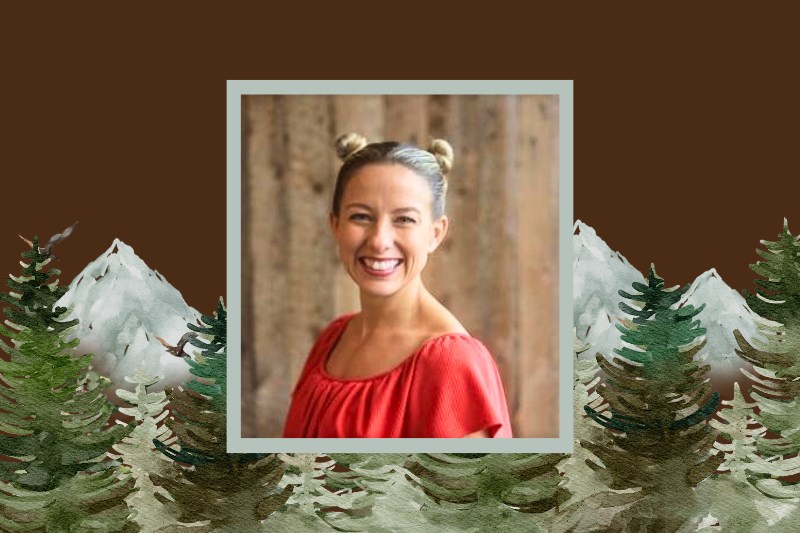 Featured Tehaleh Ambassador: Jaclyn Hahn
You might hear Tehaleh Ambassador and assume there's a quasi-United Nations assembled right here in Tehaleh. It's actually way cooler.
So, what is a Tehaleh ambassador? Ambassadors are Tehaleh residents who have typically lived here for a number of years and will often provide insight to potential home buyers who really want to get to know the Tehaleh lifestyle. These ambassadors also take part in volunteering activities and are regularly spotted at events, lending a helping hand.
To give a better view on who these amazing community members are, we're highlighting this Featured Ambassador: Jaclyn Hahn, owner of Evolve Strong Fitness.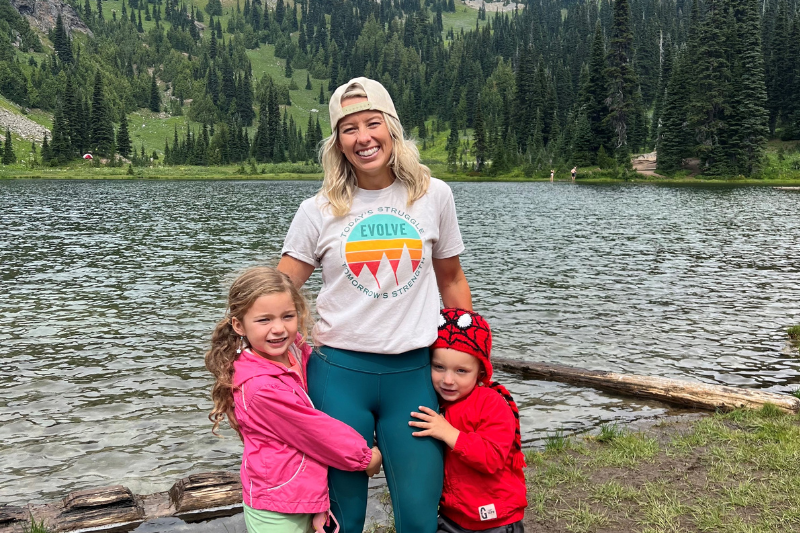 Go-to Café D'arte order?
Half decaf americano with steamed oat milk and a little cinnamon
Favorite TV show?
Ted Lasso (as of late)
Discovering Tehaleh
Jaclyn and her husband moved to the Seattle area in 2013. As they planned to grow their family they realized they would love to live in an area that's built on community, has access to the outdoors, and wouldn't be too far from their jobs. It seemed like it could be a moonshot.
"We had our daughter and that changed things pretty dramatically," says Jaclyn. "We had a new vision of what we wanted our environment to look like and that prompted us to make some big changes. So, we came out to Tehaleh and for us it offered so much. The biggest appeal at first was how beautiful the community was, how safe it felt – all the parks and the trails. I loved the idea that me and my husband would be able to walk out our front door, head just a little distance and be able to hop on a trail to run or walk or explore."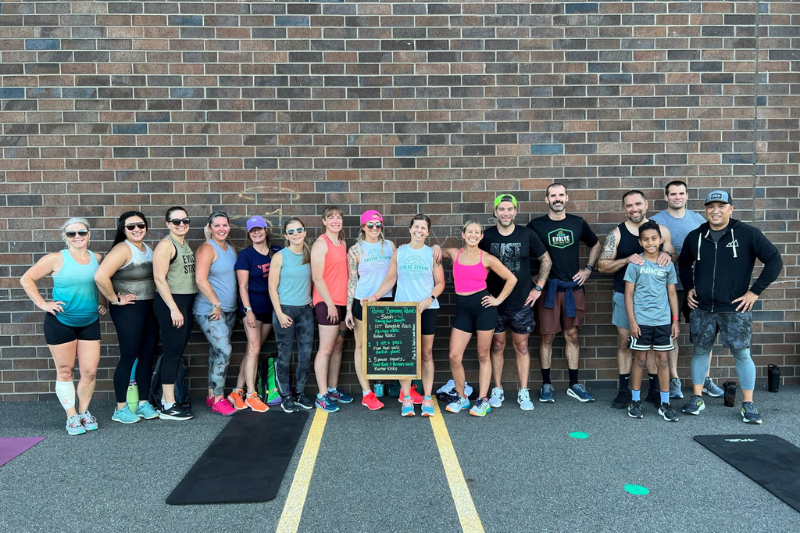 As they settled in to Tehaleh, Jaclyn decided to leave her job as a full-time physical therapist in Seattle in order to spend more time with her daughter. She started to ruminate on an idea that would eventually become Evolve Strong Fitness. "I saw an opportunity – there's so much beautiful green space and parks and trails all around," says Jaclyn. "We were also a ways away from any fitness opportunities and gyms. I was able to tap into some of my professional passions while also filling the prerequisite that I could be with my daughter the vast majority of her time."
Initially her fitness business was designed for other moms in the neighborhood, but interest began to swell from all Tehalehans. This helped establish this blossoming idea into a Tehaleh imbued network for fitness minded folks. Evolve Strong Fitness started small and is now a fully-fledged business that operates like a membership you'd find at a local gym – with the perks of being ingrained into the community. No matter your age or fitness level, Evolve Strong Fitness is a welcome space: running clubs, yoga classes, strength & conditioning. Jaclyn has even converted their two-car garage into a weightlifting gym.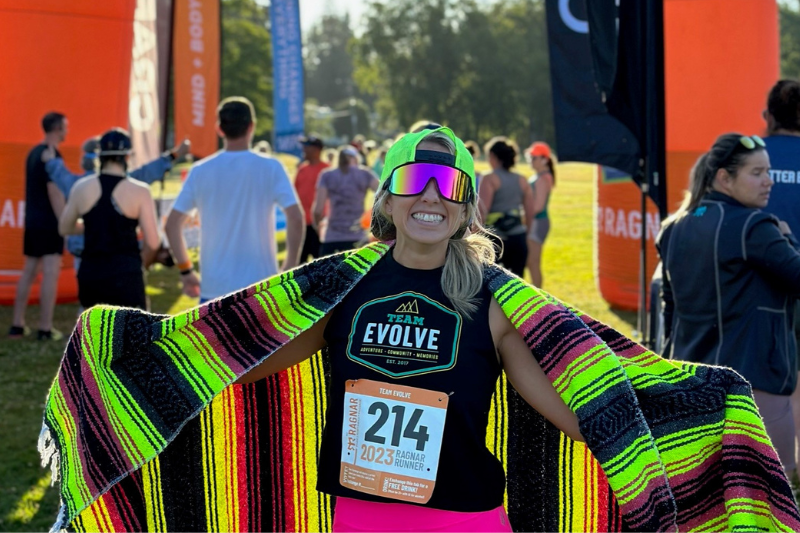 "The most hallmark thing about us and what we pride ourselves on is in being a very communal place that's inclusive and welcoming and gives people a space to feel like they belong," says Jaclyn. "It's helped a lot of people connect with their neighbors and feel a stronger sense of community within Tehaleh because they have this means of gathering and spending time with their neighbors in such a positive way on a regular basis."
She hopes that Tehaleh businesses will continue to grow and help serve the community as a whole. Future retail and commercial space could bolster the small businesses that have found substantial success in recent years.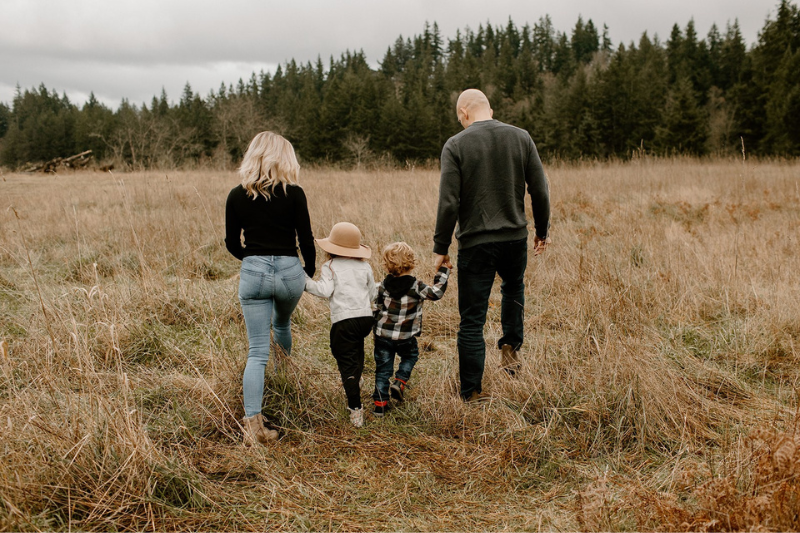 Beyond Evolve Strong Fitness, Jaclyn has found the community and its plentiful offerings to represent much of what she anticipated when making that big decision to move here. Now that she and her husband have two children, and two full-time jobs – their Tehaleh journey continues to highlight the value in that choice.
When you have community built into the neighborhood with parents of all types who want to give back, there are many different avenues that help create a safe space for everyone. "My husband, a police officer, is a big fan of the Watchdog Program that the school offers," says Jaclyn. "That's a program where dads can come in and hang out and be watchdogs. This also helps have positive male role models around at school." For those dads who want to support teachers, staff, and especially the kids, this can be a meaningful way to get involved.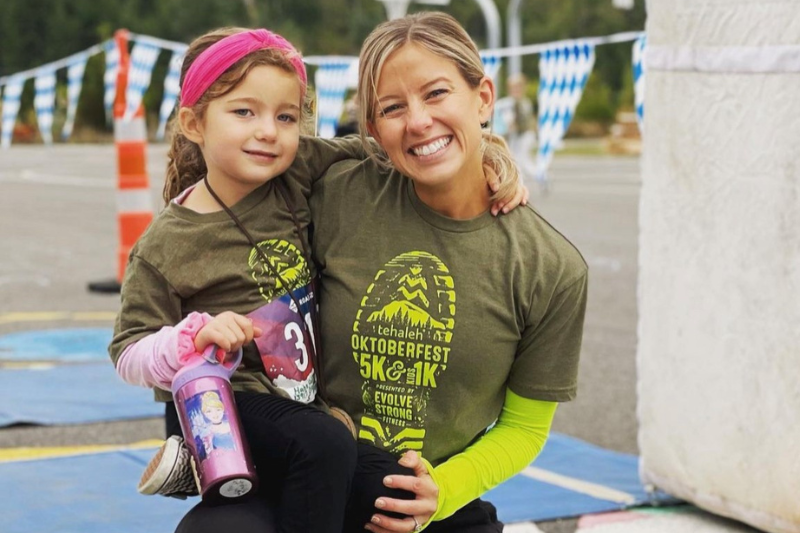 Both Jaclyn and her husband have been able to put family and community upfront, building a life for their kids around their variable work schedules. This can be rare for so many working parents and where there are needs within the community, there are other small businesses who have jumped in to satisfy the clientele.
"I love supporting as many of the businesses in the community as I can," says Jaclyn. "We run an advertisement through The Land Above publication which is a neighborhood business. I get my hair done at Ashley Paige Salon. I get facials done at Serenity Skincare Lounge, which is right here in the neighborhood. One of my good friends has started a business called Discover Yellow where she does workshops and retreats – I'm really excited to watch her grow. One of my coaches does personal training at Imperiya Barbell WORX so he does some one-on-one personal training in his garage."
Tehaleh is comprised of passionate residents who want to improve the community beyond their front yard. Like Jaclyn and so many other small business owners their dedication to this incredible yet small community has provided them new friends, new neighbors, and a solid foundation for years to come.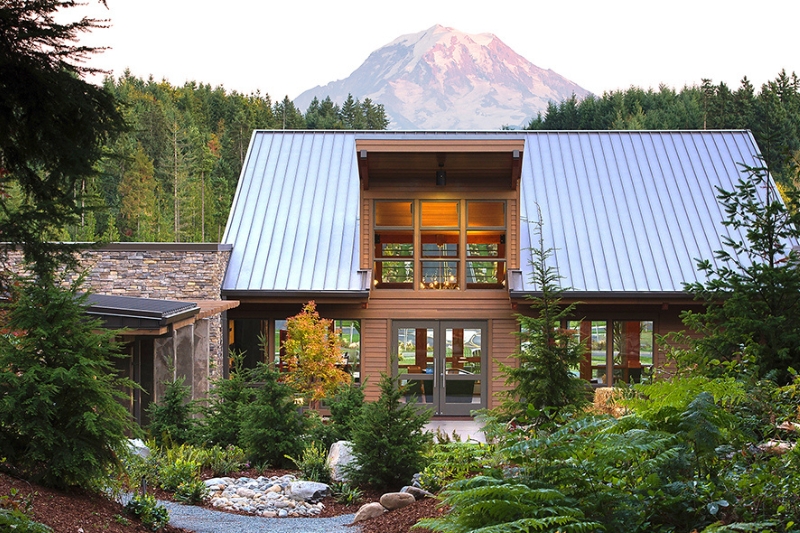 If you are looking to meet a Tehaleh Ambassador like Jaclyn who can show you what makes Tehaleh such a special spot in the Pacific Northwest, reach out to us! We'd love to show you all the perks that make life here such a gift.
Want More Information?
Please click below to contact our team and we will be happy to answer any questions you have!
Contact Us
Categories