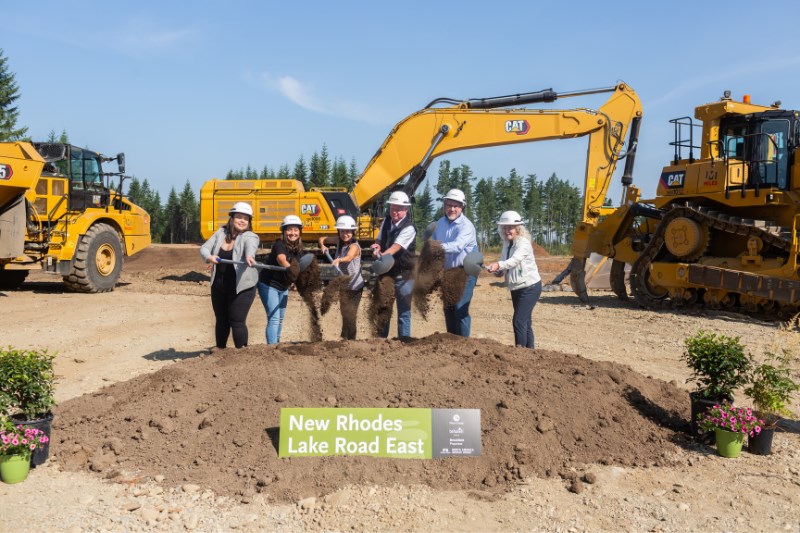 We've Broken Ground on Rhodes Lake Road East!
We've broken ground on Rhodes Lake Road East!
No need to ask the HOA if you can build a helipad on your roof!
Pierce County's new project broke ground July 6th and aims to build an arterial road to help ease traffic as Bonney Lake and Tehaleh grow in tandem. Rather than relying on infrastructure designed prior to the Tehaleh expansion, this new roadway will allow personal and commercial vehicles to take an alternate route to SR 410.
This would connect SR 162 to Tehaleh according to the Pierce County website. This has been a long-term project in the making (since 2008) and is expected to take up to 3 years to complete.
Such a complex project will help bottlenecking that occurs during the Tehaleh morning rush and could further entice road improvements throughout the area. Without this first step, the same problems would continue.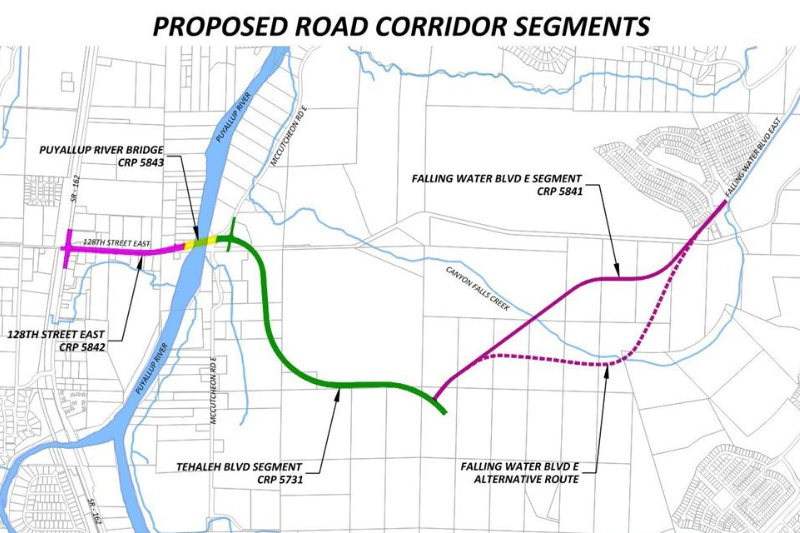 In and out with ease
One road leading in and out of Tehaleh can often make one short errand feel like a full trip. Whether it's dropping the kids off at school, heading to work, or getting a haircut – the same route must be taken each time. You're likely combining trips into one to avoid having to go back and forth, spending more time away from home than you might have to.
That alternate route down across the Puyallup River up SR 162 could be that morning commute gamechanger. Or if there's any traffic slowdowns on one route, the other can be used. Or you really want to try a café in Orting but going all the way around isn't always in the cards.
Even though 3 years seems like a long way away, there's plenty of perspectives in looking at this new route and seeing how it could be an improvement rather than just a traffic alleviator.
Small businesses will prop up, catering to those surrounding communities nearby.
Events that otherwise seemed far, are now much closer.
Travelling into and out of the valley is easier. Berry picking, pumpkin patches, and the like are a quick getaway.
The ability to head west along rural roads that put you right in the heart of Washington's beauty.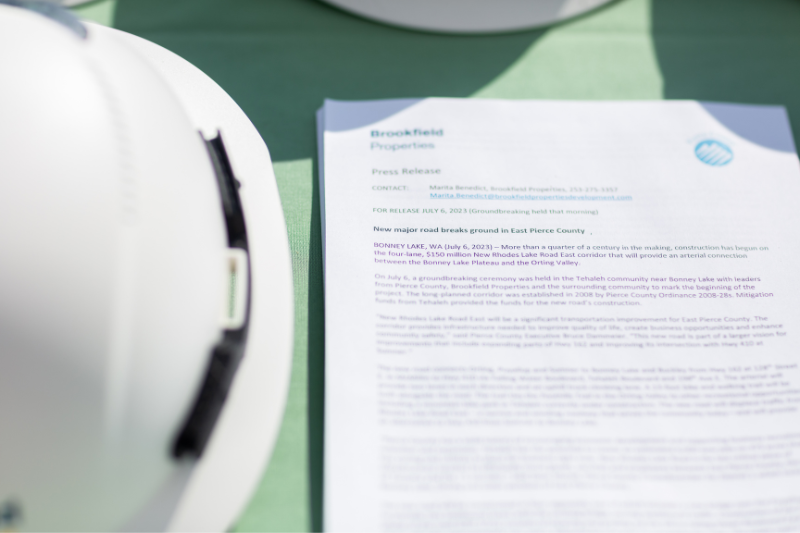 Why now?
You may wonder…why has it taken all this time to get started? Much of the challenge lies in how to connect this new roadway to and from Tehaleh without negatively impacting the environment and properties along this proposed route. Pierce County produced an Environmental Impact Study (EIS) which shows that the affected properties would not see an increase in flood impacts due to the project's proximity to the Puyallup River. Designing and engineering a bridge that crosses the Puyallup River is still being completed. This work also includes right of way access to best benefit properties that may be affected.
All in all, this much needed change will make travelling to, from, and through Tehaleh that much more beneficial to the county. Emergency vehicles have alternate routes when time is essential. Getting to and from the surrounding towns and cities will create a connection that's built on the same principles of community that make Tehaleh shine.
"When all's said and done, all roads lead to the same end. So, it's not so much which road you take, as how you take it." -Charles de Lint
Want More Information?
Please click below to contact our team and we will be happy to answer any questions you have!
Contact Us
Categories