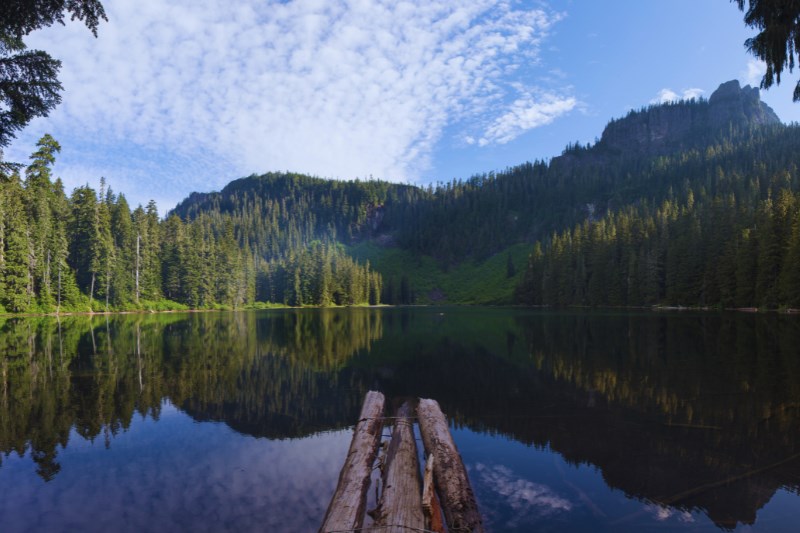 9 Gorgeous Lakes Near Tehaleh
Why should Minnesota and Wisconsin get all the credit for lakes? When you look at the amazing waterways, reservoirs, and alpine lakes up in the mountains, Tehaleh has a flurry of incredible spots that are nearby and easy to explore. There are quite literally thousands of lakes in Washington state so rather than providing a laundry list of never-ending fascination, the following 9 lakes will certainly be a majestic start.
Hike into the wild for these stunning lakes
Cora Lake SW Mount Rainer Area, Longmire/Paradise
This lake is accessible on a dog and kid friendly trail that's only a mile out and back. Plus, there's camping and fishing to wind the weekend away. Use it as a basecamp for further travels or test out all your backpacking equipment to see how it fares on a quick hike.
Lost Lake South Cascades, Goat Rocks
This hike in is not for the faint hearted. 16 miles round trip and a real burner up 2,400 feet of elevation. Once you discover Lost Lake it'll really be worth the climb. What to do once you're there? Camping, hiking, and if you really want to try- bring along your inflatable paddleboard to get out on Lost Lake. Get a fishing license and you might find some rainbow trout and brook trout to enjoy at your one-of-a-kind campsite.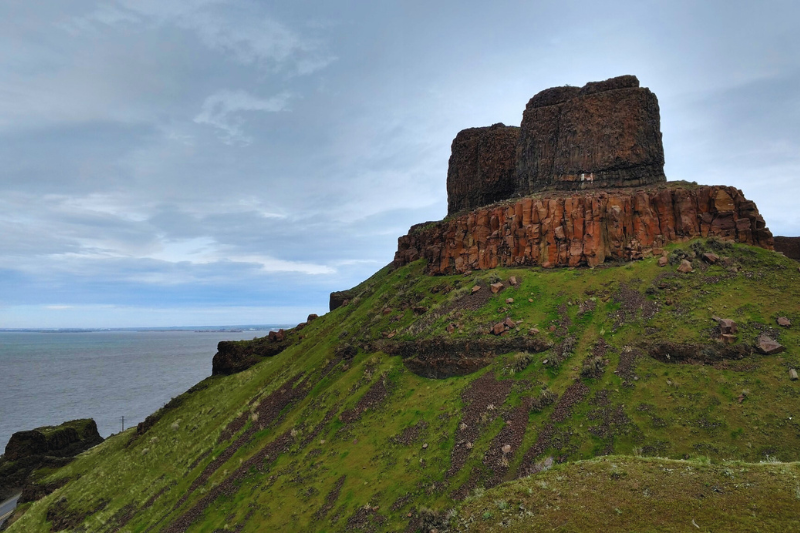 Twin Sisters Lake Mount Rainier Area, Chinook Pass- HWY 410
Hike in about 2.2 miles for an easy to moderate backpacking excursion where you can enjoy the placid (and likely cold) Twin Sisters Lakes. Close to Bumping Lake, this is a great alternative if you want to find a quieter spot that becomes a dreamland in the woods.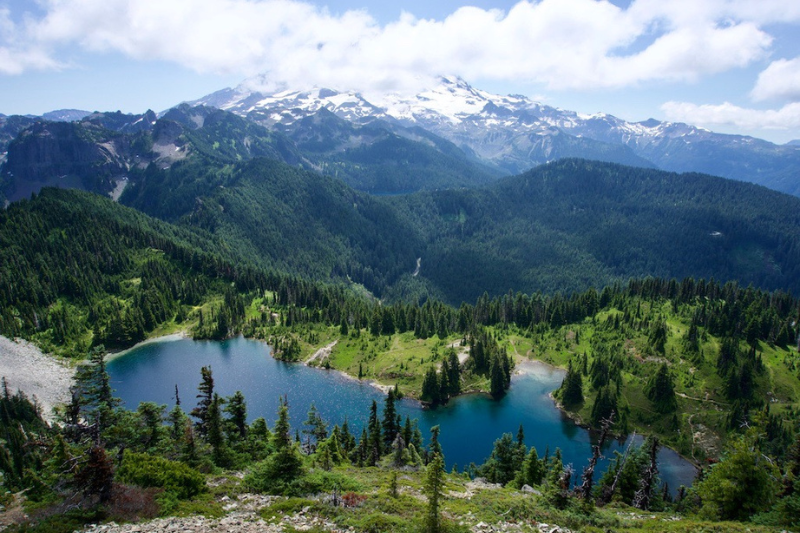 Mowich Lake NW Mount Rainier National Park, State Route 165
This non-motorized boating destination is a serene spot that's only accessible by car during the summer months. Spend the night camping at Mowich Lake Campground and wake up bright and early to get over to Tolmie Peak Fire Lookout. On the way you'll find Eunice Lake, and this makes a perfect place to enjoy a well-earned lunch.
How about bringing your boat in tow and bringing the kids for a swim?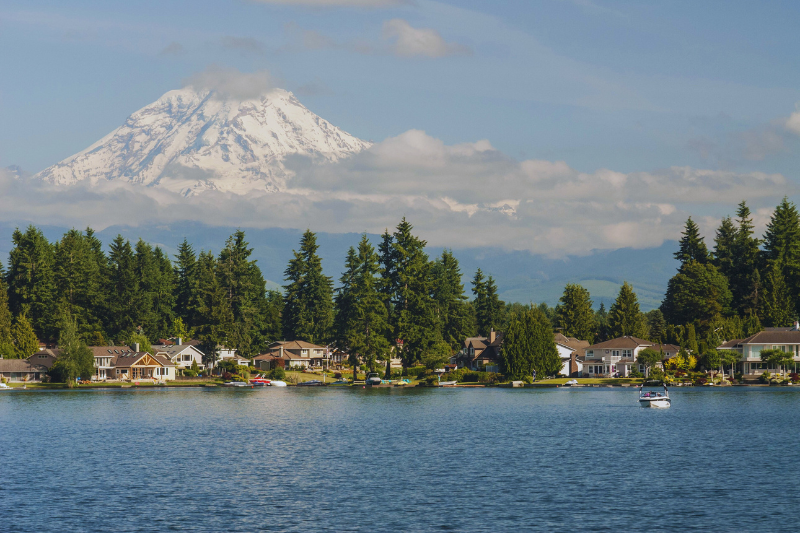 Lake Tapps Pierce County, WA
Certainly, the easiest and largest lake to access from Tehaleh, Lake Tapps is a true gem. While there are no lifeguards on duty, you can swim and enjoy the typically very cold 55-degree water temperature to escape the heat. There are parks all around to enjoy the scenery and you can rent kayaks, paddleboards (even jet skis!) to fully enjoy Lake Tapps.
American Lake Lakewood, WA
American Lake is right up against the Joint Base Lewis-McChord, where you'll find a perfect summertime getaway to have a picnic, swim, or hop on a paddleboard to enjoy the fresh air. Fishing is allowed and there's plenty of shore fishing if you don't want to lug a boat out there. The kids will love the beach and you can even rent a shelter to celebrate a summer birthday.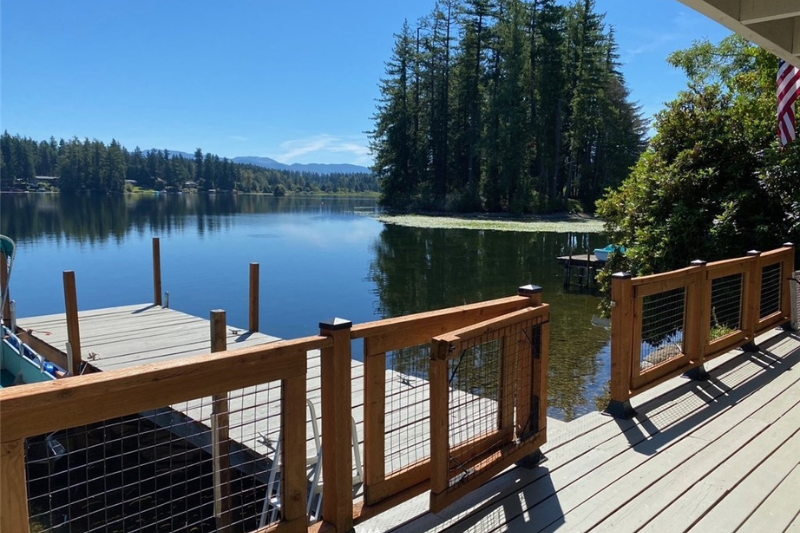 Lake Sawyer Black Diamond, WA
This is a popular destination for fishing, kayaking, and paddle boarding and is only 45 minutes away.  Bring the kids along to Lake Sawyer Regional Park for a contained swimming area and if it's clear, you'll be able to see Mt. Rainier in all its glory.
Bumping Lake Yakima County, WA
Bumping Lake gets fairly heavy usage in the summer and it's easy to understand why. There's a campground, day use area, and a boat launch for both motorized and non-motorized boats. You can also swim here, so after that monster hike take a dip in Bumping Lake to cool off.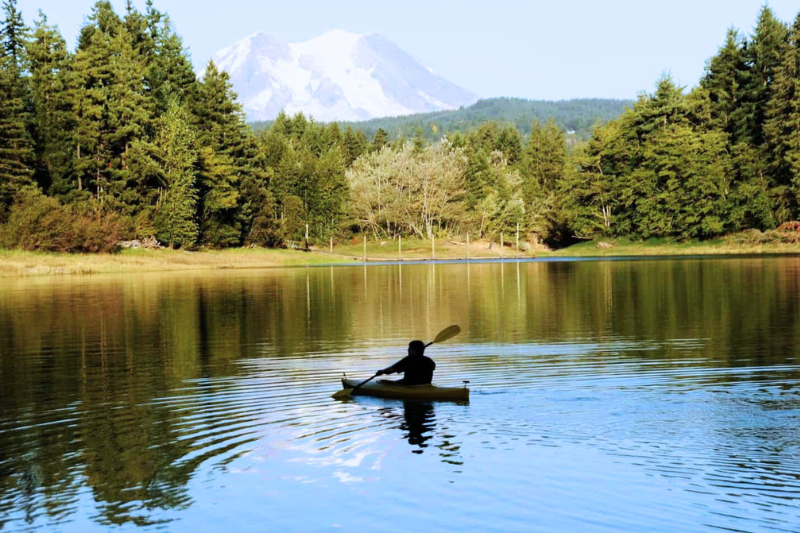 Alder Lake Eatonville, WA
When you go to Mt. Rainier on your way to Paradise, there's a good chance you've been curious about that long lake along Mountain Highway East. On a clear day, the Mt. Rainier views are glorious and if it's not windy Alder Lake makes for a stellar kayak and paddleboard experience. You'll find campgrounds, boat launches and you can take a look at the Alder Dam Viewpoint. There's plenty to do so if you want to enjoy Mt. Rainier's presence from afar while in water – this is the stop for you.
Nothing beats lake and mountain access
The wilderness that surrounds Tehaleh is a calming force that brings you back to the natural world when you need it most. Life in Tehaleh means life in the mountains, freedom to explore, and access to the kind of activities that bring you the most joy. If you want to have Mt. Rainier right in your backyard, be surrounded by water, and have a wonderful community all in one place – reach out and we'll show you how good it can really be.
Want More Information?
Please click below to contact our team and we will be happy to answer any questions you have!
Contact Us
Categories